The 2020 NFL Draft is inching closer every day, and head coach Ron Rivera will soon have his first opportunity to improve the Redskins' roster with seven new players.
In preparation for the three-day event, which begins Thursday, April 23, Redskins.com is breaking down the team's picks in each round with prospects fans should look out for.
Here are the rounds we've covered so far:
It's time to delve into the Redskins' possibilities in the fifth round. Here are five players they could target with the 162nd overall selection:
S J.R. Reed, Georgia
The son of 12-year NFL wide receiver Jake Reed, J.R. Reed took a roundabout way towards starring in college football's premier conference.
After grayshirting at SMU, barely playing at Tulsa and sitting out a season at Georgia, Reed  won the Bulldogs' top newcomer award in 2018 after totaling 79 tackles, five pass breakups and two interceptions across 15 starts in 2017.
He made 66 tackles and two more interceptions as a redshirt junior but decided to stay in school. It proved to be a worthwhile choice; Reed earned first-team Associated Press All-American honors and was a finalist for the Jim Thorpe Award, given annually to the nation's best defensive back.
"Productive, football-savvy prospect with unremarkable traits and explosiveness, but an elevated football IQ to make up for it," NFL.com analyst Lance Zierlein wrote in his draft profile of Reed. "The size, length and speed won't impress and he's not a rangy player, but toughness and smarts could push him beyond the measurables."
OL Cameron Clark, UNC Charlotte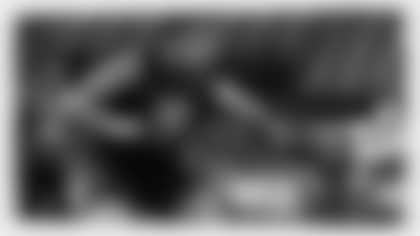 Cameron Clark appears to have the leadership qualities and positional versatility that Rivera covets. He's been a team captain the past two seasons, and in 2017 he was voted as the offensive MVP despite starting eight of 12 games.
Clark played almost exclusively at left tackle for the 49ers (35-career starts), but some draft experts think he's better suited at guard. By being able to play both positions, Clark would provide much-needed depth for the Redskins' offensive front.
"He has good upper-body power to shock and plays with a mauler's demeanor when battling and finishing," Zierlein wrote in his draft profile of Clark. "Lateral quickness is below average in the run game and his pad level needs to be corrected for a move inside. He's not a slick move-and-mirror pass protector, but length and redirect power are weapons to work with if he can get his footwork and punch-timing shored up."

Gabriel Davis possesses a skillset the Redskins are currently lacking at the wide receiver position: a big, physical deep threat.
Davis (6-foot-2, 216 pounds) significantly increased his production in three years with the Knights. After totaling nearly 400 yards and four touchdowns as a true freshman, he earned first team All-American Athletic Conference honors as a sophomore with 53 receptions for 815 yards and seven starts.
He then cruised past those numbers in 2019, hauling in 72 passes for 1,241 yards and finding the end zone 12 times en route to again making first-team all-conference.
"Davis is a sideline threat with a good feel for creating space short and long through hand fighting,"Zierlein wrote in his draft profile of Davis. "His build-up speed, ball-tracking and high-point talent can alter the success rate of deep throws for quarterbacks."
TE Colby Parkinson, Stanford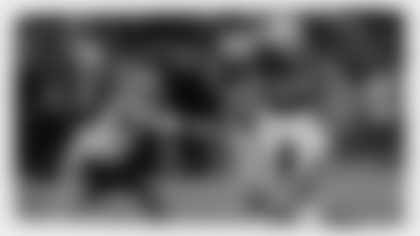 Colby Parkinson will be the sixth underclassman tight end from Stanford to be drafted since 2013 -- a list that also includes Pro Bowlers Austin Hooper and Zach Ertz. Over his final two seasons with the Cardinal, Parkinson made 77 receptions for 1,074 yards and scored eight touchdowns.
Parkinson is listed as a tight end, but he's capable of lining up out wide, in the slot or as a wingback. And despite being 6-foot-7 and 252 pounds, he runs routes like a receiver. This versatility would make Parkinson an enticing skill player within offensive coordinator Scott Turner's system.
CB A.J. Green, Oklahoma State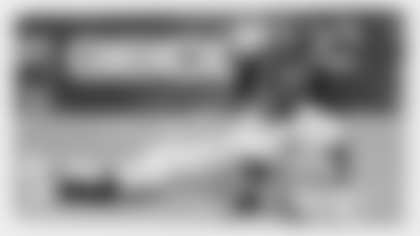 A.J. Green is a sizable outside cornerback who enjoyed sustained success at Oklahoma State.
Green (6-foot-1, 202 pounds) earned the team's Barry Sanders Award in 2017 for contributing the most with the least recognition. He followed that up by earning second-team Big 12 honors in 2018 and concluded his college career by making honorable mention all-conference. He was a three-year starter with the Cowboys and a team captain in 2019.
"Outside cornerback with size and length, but a lack of speed that could limit his scheme fits," Zierlein wrote in his draft profile of Green. "He imposes his size on less shifty targets from press and when playing the ball underneath. He plays with adequate athleticism and route anticipation, but has issues sticking with quick route breaks and longer routes where he will fall behind against NFL speed."