Gameday Graphic for Game on 11/15/2010


The Redskins return from their bye week to take on divisional rival Philadelphia Eagles this Monday, Nov. 15, at FedExField. Kickoff is 8:30 p.m. ET.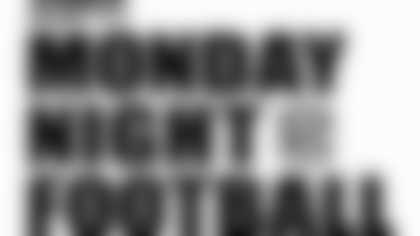 FedExField is a natural grass surface. The stadium seats 91,704.
It's the second year in a row the Redskins and Eagles play on Monday Night Football at FedExField.
After going 0-6 in the NFC East last year, the Redskins are 2-0 in divisional play this season. In Week 1, they defeated the Dallas Cowboys 13-7 at FedExField. In Week 4, they handed the Eagles a 17-12 defeat at Lincoln Financial Field.
The Redskins are 2-2 in home games this season, while the Eagles are 3-1 in road games.
The Redskins are coming off a bye week. The franchise is 12-10 following a bye all-time. In his illustrious career, head coach Mike Shanahan is 11-4 following a bye.
The game is sure to have plenty of hype. It is the second time that Donovan McNabb has played vs. Philadelphia, the city where he played the first 11 years of his career and guided the Eagles to five NFC Championship games and one Super Bowl berth.
The Redskins-Eagles game will be televised to a national audience on ESPN. Mike Tirico calls the play-by-play with analysis from Ron Jaworski and Jon Gruden. Suzy Kolber and Michele Tafoya report from the sidelines.
On radio, the game will be broadcast locally on the Redskins Radio Network. Larry Michael calls the play-by-play with former Redskins and Hall of Famers Sonny Jurgensen and Sam Huff adding color commentary. Former Redskin Rick 'Doc' Walker reports from the sidelines.
Westwood One Radio will air the contest to a national radio audience. Kevin Harlan calls the play-by-play with color commentary by Boomer Esiason. Steve Tasker reports from the sidelines.
---
PROJECTED STARTING LINEUPS
OFFENSE
Pos.
Redskins
Eagles
WR
89 Santana Moss
10 DeSean Jackson
LT
71 Trent Williams
71 Jason Peters
LG
78 K. Lichtensteiger
79 Todd Herremans
C
61 Casey Rabach
77 Mike McGlynn
RG
75 Artis Hicks
59 Nick Cole
RT
77 Jammal Brown
74 Winston Justice
TE
47 Chris Cooley
87 Brent Celek
WR
13 Anthony Armstrong
18 Jeremy Maclin
QB
5 Donovan McNabb
7 Michael Vick
FB
45 Mike Sellers
32 Owen Schmitt
RB
46 Ryan Torain
29 LeSean McCoy
DEFENSE
Pos.
Redskins
Eagles
DE
94 Adam Carriker
54 Brandon Graham
NT/DE
96 Ma'ake Kemoeatu
98 Mike Patterson
DE/DT
64 Kedric Golston
97 Brodrick Bunkley
LB/DE
99 Andre Carter
58 Trent Cole
LB
59 London Fletcher
50 Ernie Sims
LB
52 Rocky McIntosh
55 Stewart Bradley
LB
98 Brian Orakpo
53 Moise Fokou
CB
23 DeAngelo Hall
22 Asante Samuel
CB
22 Carlos Rogers
31 Ellis Hobbs
SS
30 LaRon Landry
27 Quinton Mikell
FS
41 Kareem Moore
29 Nate Allen
SPECIAL TEAMS
Pos.
Redskins
Eagles
P
17 Hunter Smith
6 Sav Rocca
K
4 Graham Gano
2 David Akers
H
17 Hunter Smith
6 Sav Rocca
LS
57 Nick Sundberg
46 Jon Dorenbos
KOR
29 Chad Simpson
31 Ellis Hobbs
PR
31 Phillip Buchanon
10 DeSean Jackson
---
Washington and Philadelphia have met a total of 152 times over their long rivalry, which dates back to 1934. They have played a home-and-home series every year since 1936.
The Redskins hold the series edge at 79-68-6. Since 2000, the Eagles have won 13 of 21 games.
In Week 4 earlier this season, the Redskins defeated the Eagles 17-12 at Lincoln Financial Field.
In Donovan McNabb's return to Philadelphia, running back Ryan Torain had a 12-yard touchdown run and tight end Chris Cooley caught a 31-yard touchdown pass. McNabb also connected with wide receiver Anthony Armstrong for a 57-yard pickup to set up a field goal.
McNabb had an uneven performance. He finished the game with just 8-of-19 passing for 125 yards, one touchdown and one interception. In the second half, he was just 2-of-11 for 10 yards, but the Redskins hung on for the win.
In 2009, the Eagles defeated the Redskins twice: 27-17 in Week 7 at FedExField and 27-24 in Week 12 at Lincoln Financial Field.
In 2008, the Redskins swept the season series with the Eagles. The season series has been won by one team three times in the last four years.
Overall, Washington has swept the season series with Philadelphia 24 times.
The Redskins and Eagles have clashed once in the postseason, with Washington winning 20-6 on Jan. 4, 1991 at Veterans Stadium in the Wild Card playoff round.
---
REDSKINS 2010 RANKINGS
Offense
Rank
Yards/Game
Total Offense
19
325.5
Rushing Offense
23
94.6
Passing Offense
13
230.9
Defense
Rank
Yards/Game
Total Defense
31
393.2
Rushing Defense
18
112.4
Passing Defense
31
280.9
 </tbody>

EAGLES 2010 RANKINGS
Offense
Rank
Yards/Game
Total Offense
4
376.2
Rushing Offense
5
137.5
Passing Offense
10
238.8
Defense
Rank
Yards/Game
Total Defense
12
318.8
Rushing Defense
12
103.9
Passing Defense
15
214.9
---
FAMILIAR FACES ON THE EAGLES
Kicker David Akers played for the Redskins in 1998. His first NFL game was with the Redskins, on Sept. 20, 1998 vs. Seattle.
Cornerback Dimitri Patterson played for the Redskins from 2005-06. He played in three games in the 2005 season and posted one interception.
Defensive tackle Antonio Dixon was on the Redskins' roster during 2009 training camp and preseason, but was released by the team in final roster cuts. He originally joined the Redskins as an undrafted rookie in May 2009.
Pro scout Louis Riddick served as director of pro personnel and pro scout with the Redskins from 2001-07.
---
REDSKINS ON MONDAY NIGHT FOOTBALL
Since the inception of Monday Night Football in 1970, Washington is 27-32 all-time playing in the nationally televised Monday contests.
The Redskins made their MNF debut in 1970 in a 34-10 road loss to the Oakland Raiders.
The last time the Redskins played on Monday Night Football was against the New York Giants on Dec. 12, 2009. The Giants won 45-12.
Washington is 16-14 playing at home on Monday Night Football.
The Redskins' last home win on MNF was a 21-16 victory over the Dallas Cowboys on Oct. 13, 1997.
The Redskins and Eagles have played six times on Monday night, with the series tied at 3-3.
The last time the Redskins and Eagles played on MNF was on Oct. 26, 2009. The Eagles won 27-17.
The Eagles are 26-22 all-time playing on Monday Night Football. They are 10-11 on the road on MNF.
---
REDSKINS-EAGLES NEWS & NOTES
Donovan McNabb played 11 seasons in Philadelphia and established himself as one of the great quarterbacks in Eagles history. He garnered six Pro Bowl selections, as well as 2004 Offensive Player of the Year when he guided the franchise to Super Bowl XXXIX.
It did not take long for McNabb to make an impact in Washington. In just his second game in the burgundy and gold, McNabb threw for 426 yards, the fourth-highest single-game passing total in franchise history. It was the third-highest total in McNabb's career.
Already this season, McNabb has moved past Hall of Famers Troy Aikman and Steve Young on the NFL's all-time passing yardage list. He also surpassed Hall of Famer Johnny Unitas on the all-time completions list.
McNabb also holds the NFL record with 24 consecutive completions (first 14 vs. Green Bay on Dec. 5, 2004 combined with 10 to end a game vs. New York Giants on Nov. 28, 2004).
Of course, McNabb has consistently downplayed playing against Philadelphia -- particularly as he continues to adjust to the Redskins' offense.
"My focus really has been over here," McNabb said. "Really, everything that has been going on over there [in Philadelphia] is really none of my concern. Anything I may say at this point, it really doesn't matter. They made a decision and that is what they are going with, so we just have to focus on what we need to do here."
-- Cyrus to Perform At Redskins-Eagles Game
Country music star Billy Ray Cyrus will sing the National Anthem and perform in a halftime show at Monday night's Redskins-Eagles game at FedExField.
Cyrus is a multi-platinum recording artist who has sold more than 25 million albums worldwide. His 1992 debut album, "Some Gave All," spent 34 weeks on Billboard's Top Country Albums chart and holds the record for the longest time spent by a debut artist at No. 1 on the Billboard 200 at 17 consecutive weeks.
Cyrus's breakout hit "Achy Breaky Heart" from that album was an international sensation and won Single Of the Year by the Country Music Awards and Favorite Country Single at the American Music Awards.
In recent years, Cyrus has introduced himself to a new generation of fans as a television star. He played the father of his daughter Miley's fictional character in the hit series "Hannah Montana" and has competed on "Dancing With the Stars."
This is the third time this season that Cyrus has sung the National Anthem at a Monday Night Football game. He performed at the San Diego Chargers-Kansas City Chiefs game on Sept. 13 at Arrowhead Stadium and the Houston Texans-Indianapolis Colts game on Nov. 1 at Lucas Oil Stadium.
Cyrus is the latest national recording artist to perform during a Redskins game at FedExField.
Mary Chapin Carpenter sang the National Anthem at the stadium's first regular season game on Sept. 14, 1997. On Sept. 27, 2004, country music star Tim McGraw performed his hit single "How Bad Do You Want It" at halftime of a Redskins-Cowboys game at FedExField. A year later, on Sept. 11, 2005, Jessica Simpson and Nick Lachey sang "America the Beautiful" prior to the Redskins' season opener against the Bears at FedExField.
On Dec. 27, 2009, rapper Wale performed at halftime of a Redskins-Cowboys game. And earlier this year, on Sept. 19, Washington, D.C., funk music legend Chuck Brown performed at halftime of the Redskins-Texans game.
-- A New And Improved FedExField
The Redskins have announced new improvements to FedExField for the 2010 season.
Among the improvements to the facility include the installation of new HD video boards, a complete replacement of the stadium's video control room, a new text message traffic alert system, installation of the locker of the late Sean Taylor for viewing on the club level, and club level party decks.
"Everything we are doing is focused on continuing to improve the gameday experience for fans at FedExField," Redskins chief 0perating officer David P. Donovan said. "We believe fans will really feel the impact of these improvements."
The HD video boards are accompanied by eight new digital ribbon boards to provide fans with out-of-town scores, statistics and more, all monitored and operated from a state-of-the-art control room located on the Owner's Club Level.
The improvements allow for simultaneous multi-angle game highlights and replays, game graphics and other high definition content.
"When the stadium was first built, high definition didn't exist at the time in this capacity," Redskins owner Daniel M. Snyder said. "So we said, 'Hey, this is a real opportunity,' so we upgraded it...It's important that we keep up with the quality of entertainment. This is really state of the art."
-- Traffic Alerts Via Text Messaging
For the 2010 season, the Redskins are providing traffic alerts via text message, giving fans access to regular updates on the best routes to use to get to FedExField on gameday.
The service provides information on gameday bottlenecks to avoid up until kickoff, as well as announcements on any post-game traffic issues that arise to help fans get to and from the stadium for every home game.
Redskins staff monitor traffic on the Beltway, Landover Road, Arena Drive and Central Avenue to provide up-to-the-minute updates. Fans can opt-in to these alerts by completing the signup form at www.redskins.com/trafficalerts.
The Redskins also have updated route guidance to the stadium to give fans alternatives to Beltway exits 15, 16 and 17, including turn-by-turn guidance so fans from Washington, D.C. and Northern Virginia can enter the stadium grounds from the west on either Landover Road or Central Avenue. This information and more can be found online at www.redskins.com/parking.
-- How the Redskins' 53-Man Roster Was Built
The Redskins have 15 players on the roster that the team drafted, including 2010 first-round pick Trent Williams and 2009 supplemental draft pick Jeremy Jarmon.
Mike Sellers is the longest-tenured Redskins. He had a stint with the Redskins in 1998-2000 and rejoined the team in 2004.
Washington has used unrestricted free agency to acquire 27 players, including Casey Rabach in 2005, Andre Carter in 2006, London Fletcher in 2007, DeAngelo Hall in 2008, Albert Haynesworth in 2009 and Ma'ake Kemoeatu in 2010.
Six Redskins players were acquired as undrafted rookie free agents. This group includes offensive linemen Stephon Heyer and cornerback Byron Westbrook, both local products.
The team has acquired six players via trade: Clinton Portis, Santana Moss, Donovan McNabb, Adam Carriker, Jammal Brown and John Beck.
-- McNabb, Jurgensen Philly Connection
Donovan McNabb playing against the Eagles this Monday night is not the first time a long-time franchise quarterback has led his new team (Redskins) against the franchise with which he spent the majority of his career (Eagles).
In Redskins-Eagles history, it has actually happened once before.
On Oct. 11, 1964, Sonny Jurgensen faced the Eagles six months after he was traded from Philadelphia to Washington.
The future Hall of Famer had a banner day, completing 22-of-33 passes for 385 yards, five touchdowns and two interceptions as the Redskins defeated the Eagles 35-20.
In 18 games against the Eagles, Jurgensen amassed a 13-3-2 record and completed 292-of-505 passes for 3,691 yards, 32 touchdowns and 16 interceptions.
Donovan McNabb has had sustained success against the NFC East in his 11-year career.
Overall, McNabb is 36-22 against the NFC East for a winning percentage of .621.
The three other starting QBs in the division -- Eli Manning, Tony Romo and Michael Vick -- are a combined 38-30 against the NFC East, a winning percentage of .559.
McNabb is 1-0 against the Eagles, the team he played for before joining the Redskins this year.
He is 12-8 vs. Dallas, 11-7 vs. New York Giants and 12-7 vs. Washington in his career.
The Redskins' defense has forced 19 turnovers this season, tied for third-best in the NFL.
Their 19 turnovers are more than the defense forced each of the last two seasons (17 in 2009, 18 in 2008).
The defense is on pace for 38 takeaways this season, which would be their most since 1991.
The team's 8 turnover ratio (19 takeaways, 11 giveaways) also ranks third in the NFL.
The Redskins have recorded at least two takeaways in their last seven games, the first time they have done so since 1995.
-- First-Year Redskins Head Coaches
Entering Sunday's game vs. Philadelphia, Mike Shanahan is 4-4 in his first season as Redskins head coach.
Looking back at Redskins head coaches in their first season, five have gone on to have winning seasons (excluding Dick Todd, who was 5-4 in taking over three games into the 1951 season.)
Twelve first-year head coaches suffered losing campaigns, including Joe Gibbs's return in 2004. Additionally Herman Ball coached the final seven games in 1949 and finished 1-4, while Terry Robiskie finished 1-2 while coaching the last three games of 2000.
Eight first-year head coaches ended their seasons with a .500 record, including Jim Zorn in 2008.
-- Redskins' Strength of Schedule
The Redskins have the NFL's eighth toughest schedule in 2010, according to the NFL.
The Redskins' opponents this season produced a 134-122 record last year, a .523 winning percentage.
The Houston Texans (.547), Tennessee Titans (.547), Dallas Cowboys (.543), Cincinnati Bengals (.539), Jacksonville Jaguars (.535), New England Patriots (.531) and New York Giants (.527) have tougher schedules.
The Redskins play 11 games against teams who finished .500 or better in 2009. They play seven games against 2009 playoff opponents.
With the Redskins' Week 7 win over the Chicago Bears, Mike Shanahan recorded his 158th career win (regular season and postseason) as a head coach.
Shanahan's career record is 158-105. That win total is 16th best among all-time NFL head coaches.
He needs four wins to surpass Bill Cowher, who has a 161-99-1 career record.
Redskins rookie safety Anderson Russell, who was signed to the roster from the practice squad on Nov. 8, has a connection to the Eagles.
Kevin Russell was drafted by the Eagles in the sixth round of the 1977 NFL Draft. He was a defensive back out of Tennessee State.
Anderson Russell joined the Redskins as an undrafted rookie out of Ohio State.
The Redskins are the only team in the NFL to feature two quarterbacks on their roster that have started in the Super Bowl.
Donovan McNabb led the Philadelphia Eagles to Super Bowl XXXIX in 2004.
His backup Rex Grossman took the Chicago Bears to Super Bowl XLI in 2006.
The Redskins resume their AFC South schedule when they travel to Tennessee to take on the Titans at LP Field. Kickoff is 1 p.m. ET.
It's the Redskins' first regular season visit to LP Field since 2002, when they defeated the Titans 31-14.
The Redskins are 0-2 against the AFC South so far this season, with losses to Houston and Indianapolis.