Jon Jansen loved to play football.  When listening to him, it was easy to sense his unyielding passion for the game that still exists today.
On the field, he left no doubt where his heart is.  In nearly eight full seasons with the Redskins, the 6-6, 310-pound ironman missed only four starts out of 130 possible games at right tackle, including four playoff games. He sat out the 2004 season with an Achilles tendon injury and virtually all of 2007 with a dislocated ankle.
In 2005, he gave a Herculean effort by playing with soft casts protecting his two broken thumbs during the first half of the season, and a single cast for nearly the rest of the year.  That year, the run blocking specialist performed like a stud in a Redskins playoff season when Clinton Portis ran for a team-record 1,516 yards.
"I just like playing, it's fun," he said late in his career in Washington.  "When it stops being fun, I'm going to get out of it.  There are a lot of things in football that you don't love.  Practice isn't necessarily something that you love.  I'm not a body builder, so working out isn't necessarily something that you love, but it lets you do something that you do love better."
Another Redskins bookend offensive tackle of the 21st century, Chris Samuels, called Jansen a leader.
"The thing that stands out about Jon that I've always admired is that he's a tough guy," Samuels said while the two played together.  "Two broken thumbs, kept slugging.  He's a guy we definitely need and respect and love."
Jansen was an underrated player who never made the Pro Bowl.  But his feats didn't go for naught, for he was tapped as one of the 10 new names on the Redskins' 80 greatest team, otherwise known as the "10 for 80."  The team was announced this season in honor of the franchise's 80th anniversary.
Jansen showed the same dedication to the game in college as he did in the pros.  At Michigan, he started all 50 games in four seasons at right tackle, earned first-team All-American honors and was justly known as "Rock." 
In his junior season, the Wolverines finished 12-0 and won the national championship.
On draft day 1999, the Redskins traded up to No. 37 in the second round and took Jansen.  His impact in training camp and exhibition games was so strong that the coaches penned him as a starter for the season-opener.
Jansen has been "everything and more than what we expected," the Redskins' offensive line coach, original "Hog" Russ Grimm, said at the time.  "The guy is smart, he's tough, and he's a hard worker."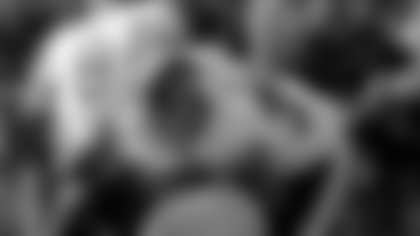 Jansen was a key addition to a squad that reached the second round of the playoffs that year.  The 1999 O-line allowed 31 sacks, compared with a franchise-record 61 in 1998, and helped Stephen Davis rush for his first of three-straight 1,000-yard seasons. 
Jansen started every game in his first five seasons – 82 in all – and developed a fierce rival: Giants perennial All-Pro defensive end Michael Strahan.  The NFC East foes had some classic battles.
"I like beating up on him," Jansen once said of Strahan, now an NFL analyst for FOX.
Jansen ruptured his Achilles in the 2004 exhibition-opener and was lost for the year.  Not only was his absence conspicuous on an O-line that struggled in a 6-10 season, it was also personally trying.  He admitted being dejected and said his wife told him to stop feeling sorry for himself.
As Jansen made his comeback in 2005, the Redskins' offensive line enjoyed a resurgence on a team that reached the second round of the playoffs. When asked the reason behind the line's improved play, right guard Randy Thomas pointed at one man.
"We got Jon Jansen back," Thomas said.  "He brings a lot of heart and soul to the line, and he's my right-hand man."
That season, Jansen protected the blind side of left-handed quarterback Mark Brunell while competing with casts on his broken thumbs, a remarkable accomplishment.  Jansen said he wanted to reinforce the notion that he can play despite a high level of discomfort.
"I wanted to be the toughest son of a [gun] out there, and I wanted everybody to know that I'm the toughest guy," he said.  "I think I was able to prove that."
Jansen also showed signs of a warrior in 2006, playing about one-third of the season with a nagging calf injury.  Then-Redskins coach Joe Gibbs praised him for playing through the injury and putting forth some of his better games. 
Case in point: Jansen stifled Carolina superstar defensive end Julius Peppers in a 17-13 Redskins win.  Peppers had no sacks after entering the game with a league-high 11.
"He just refuses to come out of there," Gibbs said of his rock.
Another coach criticized Jansen for his play that season.  In the November 2006 edition of The New York Times sports magazine, then-Cowboys coach Bill Parcells said the tackle was getting pushed around and didn't look like the player he was earlier in his career.
"You can't be in this business and not have thick skin," Jansen said when asked about Parcells' comments. "Second, you can't be in this business and not hear the things going around.  You've got to take it for what it is."
Jansen sprained his MCL late in the 2008 campaign, and the Redskins released him in the 2009 offseason. 
Joe Bugel, the Redskins' O-line coach at the time, said Jansen's multiple injuries had caused him to age as a football player, and that he may have lost a step.  Jansen spent his 11th and final season playing for the Lions near his hometown of Clawson, Mich. 
"It is a business," Bugel said.  "I had a great working relationship with him.  We have great respect for each other.  He was a hard-working type of guy, but we felt it was time to move on and let him have a chance to maybe freshen his career someplace else."
During his playing career, Jansen became sort of a media celebrity.  An Academic All-American at Michigan, he spent time as an ESPN draft analyst and co-hosted a Redskins talk-show on Comcast SportsNet called "Monday Night Live." 
In 2006, he generated controversy when he estimated during the HBO show "Costas Now" that 15-to-20 percent of NFL players use human growth hormones, or HGH.  He later recanted that estimation.
Today, Jansen serves as a weekly football analyst and sideline announcer for the Big Ten Network.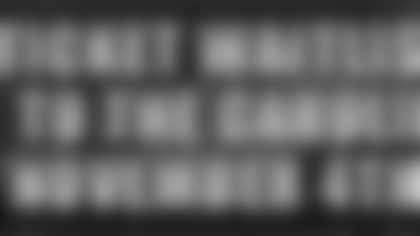 ](http://www.redskins.com/tickets/season-ticket-waitlist.html)

---
Mike Richman is the author of *The Redskins Encyclopedia and the Washington Redskins Football Vault.  He was on the blue-ribbon panel that played a key role in selecting the 10 new names who are part of the Redskins' 80 Greatest team unveiled this season, also known as the "10 for 80."  His web site is www.redskinshistorian.com and his email is mikerichman@redskinshistorian.com.*