NFL Draft Should Yield Plenty of Elite Prospects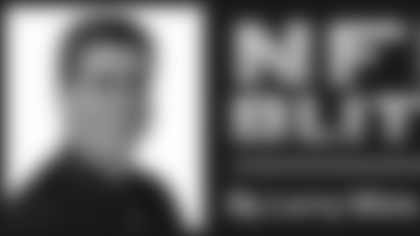 ---
The NFL Draft, in its new three-day format, kicks off Thursday night at 7:30 p.m. Most of the draftniks and team personnel people believe this is the richest draft in talent since 1983's stellar first round.
In '83, the first two choices were John Elway and Eric Dickerson, both Hall of Famers. Six quarterbacks went in round one and three – Elway, Jim Kelly and Dan Marino – made it to Canton. So did guard Bruce Matthews. Along with a speedy little cornerback named Darrell Green.
Expect the St. Louis Rams, with the first overall pick, to take quarterback Sam Bradford. The Rams released Marc Bulger and let Kyle Boller leave as a free agent. They need to rebuild and, like most teams, figure to try to get a quarterback who will give them some hope.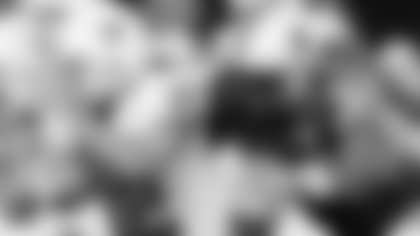 Colt McCoy, Ndamukong Suh


The offensive tackle group is deep and talented. Three to five could be off the board by the middle of the first round.
At running back, everyone loves the excitement C.J. Spiller generates but opinions are split as to whether he can hold up on an every-down basis. Jahvid Best has made a late rise on several draft boards. Also keep an eye on Ryan Matthews of Fresno State.
On the defensive side, there's terrific depth among the tackles and the pass rushers who will fit in the 3-4 schemes proliferating around the NFL.
Ndamukong Suh, a defensive tackle from Nebraska, could be the best player in the draft, though he likely will not go first overall to the St. Louis Rams, who need a quarterback desperately.
Suh and Gerald McCoy generally rank 1-2 as prospects for the defensive interior and they play different styles that will fit different philosophies.
Safety is also a strong group, led by Tennessee's Eric Berry.
Here's a quick look at the draft, position by position, with three guys we like...even if we don't see them necessarily going 1-2-3 in the draft:
OFFENSE
Quarterbacks
Sam Bradford, Oklahoma: Threw very well at his workout on Monday and seems to have no lingering effects of shoulder surgery. Don't forget, that shoulder was injured twice last year. Heisman Trophy winner of 2008. Accurate thrower at all distances and route types. You might want to raise his release point a bit from ¾. Not a loud leader.
Jimmy Clausen, Notre Dame: He's got a lot of the technical stuff down, thanks to Charlie Weis' coaching. He understands the reads, the progressions, where to go and when. Does he have the arm strength to make those throws? And make them accurately? A nagging toe injury and surgery may knock him down a tad but he doesn't get past Buffalo at nine.
Tim Tebow, Florida: Is he really the third best QB? I don't know. You could argue for Colt McCoy here. But I think Tebow's work on his mechanics and his productivity and character are going to entice some team to say, 'I see true NFL potential here.' He's big, strong, and he can run. He understands the game. Just how does he fit in it as an NFL passer?
Running Backs
C.J. Spiller, Clemson: A real climber in the draft rankings. Not too many RBs are really carrying a high first-round grade but this guy can be a top 10 pick and teams already are jockeying to trade to get up and take him. Giants interested. Breakaway speed. Versatility. Able to return kicks. Knows what to do with the football when he has it.
Jahvid Best, Cal: I may have him higher than some teams do. Obviously there are concerns about durability and the concussion he suffered last year. Comes out as a junior and only started 18 games so there's an experience factor but that's usually not too big a hole for backs to climb out of. Durability and his blitz pickup will be issues.
Toby Gerhart, Stanford: Ran for 1,871 yards and 28 touchdowns last season. Not a shifty runner at his size (230 pounds) but he gets into the hole and blasts forward. He can catch the ball fairly well and he's a solid blocker. Kind of obscured by playing at Stanford. Any team that lines its backs up deep for I-toss kind of plays can use him.
Wide Receivers
Dez Bryant, Oklahoma State: Suspended after three games for lying to investigators about contact with an agent. That involved Deion Sanders. In those three games he had 17 catches and four touchdowns. Also a dangerous punt returner. Has size and game speed, just a little short on experience and may have to grow into his NFL role. Had 19 TD catches as a sophomore. Poor workout could knock him down. He forgot his cleats and ran middling times. Not a top 10 pick now.
Golden Tate, Notre Dame: Comes out as a junior with a school record 15 100-yard games. Has experience returning kicks. Played in pro style offense with Jimmy Clausen. Caught 93 passes last year. Excellent with the ball in his hands and he makes the extra effort in a crowd to get the ball.
DeMaryius Thomas, Georgia Tech: So many teams like the big guys who can go deep and that's Thomas. At 6-3, he was Tech's downfield threat. But Tech did not play a pro-style offense and Thomas' route-running and polish will not immediately be up to NFL standards. Still, you cannot coach height.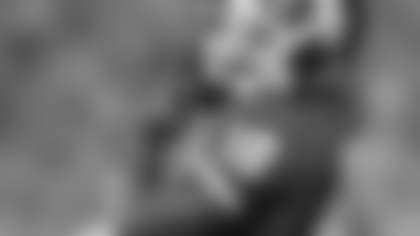 Tight Ends
Jermaine Gresham, Oklahoma: Two of the TEs on this list face the same problem – injuries wiped out the '09 season. Gresham is a big old monster at 6-5 and 260 pounds and he figured he would come back and play with Sam Bradford. But Gresham tore knee ligaments in August and had surgery. He can block, he can run routes with a receiver's efficiency and he runs punishingly with the ball. The knee will be an issue for some teams but this guy averaged 20 yards a catch as a freshman.
Anthony McCoy, USC: Great for an offense that asks the TE to be a strong in-line blocker. He can run the shorter routes but he won't fit a West Coast scheme where he has to get downfield. Big man at 6-5, 260. Has some red flags for academic issues.
Rob Gronkowski, Arizona State: Missed last season due to back surgery. Said to be 100 percent but every team looks at that differently. Very tall at 6-6. Had 10 TD catches in 2008. He's a good receiver and a strong blocker. A mauler, like an additional right tackle in run sets. His brother Dan played for Maryland.
Centers
Maurkice Pouncey, Florida: Probably not a first-round pick after last year's bumper crop of centers. Exceptionally quick. Plays low. Can handle bulky nose tackles. Has some experience at G. In fact, he played next to his twin brother, who elected to return to Fla for his senior year.
Matt Tennant, Boston College: High-motor guy who blocks his man and looks for another to hit. Started 41 consecutive games. At 6-5, he might have trouble getting low enough to handle NFL nose tackles.
Ted Larsen, North Carolina State:Former DT moved to C in 2008. Excellent quickness, solid in footwork. Probably will take some time to develop. A middle-round pick.
Guards
Mike Iupati, Idaho: Some teams may even seem him as a left tackle. Best position is going to be guard, because he can pull, trap and blast straight ahead to open up the inside holes. He did not allow a sack last season. The Cowboys are said to covet him.
Jon Asamoah, Illinois: Probably a second-round pick. Big 10 linemen are always ready to play. Played right guard but could play left. Very good run-blocker with a mean streak on the field. Looks to get to second level and finish those blocks as well. Will be a successful pro.
Zane Beadles, Utah:Played left tackle but projects inside in NFL. Played in a spread offense so there are questions how he will adapt to moving to guard and putting his hand on the ground. A four-year starter.
Offensive Tackles
Russell Okung, Oklahoma State: Allowed one sack and two pressures on 336 pass plays. Finalist for the Outland Trophy. Played very well for the Cowboys against Texas' Brian Orakpo in 2008. Clearly the top offensive lineman in what looks like a very deep draft for the front. Oklahoma State people describe him in terms that make me think of Chris Samuels.
Trent Williams, Oklahoma: Moved from right tackle to left as a senior. Might be more a right tackle in NFL. He can cut-block, which was a hallmark of the old Mike Shanahan running game. Some questions about his quickness and ability to recover against speed rushers.
Bryan Bulaga, Iowa:Big kid. Junior. Missed three games with a thyroid condition last year that has not recurred, but still could be a medical red flag. Has the ability to play guard. NFL teams like Iowa linemen because Iowa coach Kirk Ferentz has an NFL background and teaches pro technique. Fits zone blocking scheme as a run blocker. Might be a better fit at RT.
DEFENSE
Defensive Ends
Derrick Morgan, Georgia Tech: ACC Defensive Player of the Year. Had 12.5 sacks and 18.5 tackles for loss. At 265, he's a little light for full-time DE duties but workouts show he's not a fit as a 3-4 OLB. Does not handle pass-drops well. Good motor. Excellent first step toward the QB.
Everson Griffen, USC: Ran well at USC's Pro Day. Very quick off the line with his first step. Eight sacks in '09. Not always a consistent worker. In and out of the starting lineup his first two seasons. Shows good form in his tackling.
Carlos Dunlap, Florida: Had 19.5 sacks in 40 games. Tall (6-6), rangy, blocks passes and kicks (four in his stay with the Gators). Possible red flag is DUI arrest just before SEC championship game, for which he was suspended (and which Florida lost to Alabama).
Defensive Tackles
Ndamukong Suh, Nebraska: Might well be the best player in the draft. Does it all. Twelve sacks, 10 blocked passes, three forced fumbles, three blocked kicks. Could play DE in a 3-4 or 3-technique DT in 4-3. The total package. Finished fourth in voting for Heisman Trophy.
Gerald McCoy, Oklahoma: A penetrating pass rusher and an excellent tackler. Perfect fit at 3-technique DT in a Tampa-2 scheme. More football strong than weight-room strong. Really uses his hands well and battles on the inside.
Dan Williams, Tennessee: Very strong. Shorter than the other two (he's 6-2) but bulkier at 327 pounds. Projects as active 3-4 nose tackle. Gets low, stays low, plays low. Possible red flag is weight, as he has been in the 350s at times.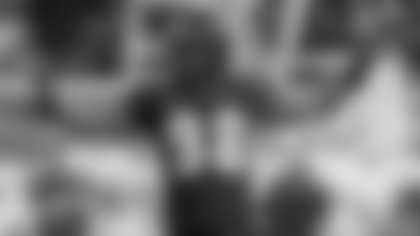 Outside Linebackers
Sergio Kindle, Texas:Remember Brian Orakpo? Could be like Rak 2.0. Like Orakpo, he's a good fit for that DE/OLB slot in a 3-4. Probably further along in coverage skills that Orakpo was. Strong special teams contributor. Had 5.5 sacks last year.
Brandon Graham, Michigan:Just a bit undersized (less than 6-2) but has a motor that won't quit. Uses his size for leverage, reminds some of Elvis Dumervil Was more like a DE but projects as OLB. Led the nation in tackles for loss (26) and had 10.5 sacks.
Jerry Hughes, Texas Christian: Another college DE who projects at OLB. Attacks the ball as a tackler. A speed rusher. Probably a better football player than a pure LB.
Inside Linebackers
Rolando McClain, Alabama: Classic 3-4 inside guy with his size (6-2, 249) and build. A force against the run. Less effective in coverage. Teammates thought of him as a coach on the field. Seven tackles for loss, two sacks. 2009 Butkus Award winner.
Sean Lee, Penn State:A better fit in a 4-3, where he could possibly play outside as well. Excellent and effective tackler with superb technique. Missed '08 season with torn Achilles tendon. Had 11 tackles for loss and two sacks.
Brandon Spikes, Florida: Falling on some boards but not mine. His production dropped each of his three seasons but as a senior he played through a strained groin. Can run and cover and is dangerous with the ball. Big-time hitter.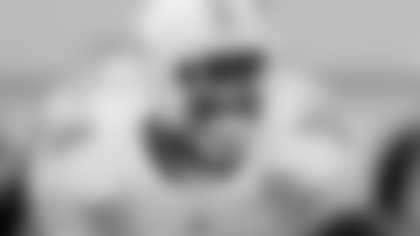 Safeties
Eric Berry, Tennessee:This free safety could go in the top five picks. Comes out as a junior after consecutive unanimous All America seasons. Just outstanding. Combines speed, football intelligence, coverage skills, a hitter's mentality and he's dangerous with the football in his hands. Could play CB, lacks a little girth.
Earl Thomas, Texas: Played S but could be a CB. Simply flies, with a 4.37 40-yard dash. Red-shirt sophomore, so he has only two years of experience. Capable punt returner.
Nate Allen, South Florida:Classic style of a deep centerfield FS. Tackles well, whether downfield or against the run. Likes to hit. Might be most at home in Cover-2 scheme.
Cornerbacks
Joe Haden, Florida: Ran some slower 40 times and that could knock him out of the top 10. Excellent man-to-man cover corner. Started as a true freshman. Had eight INTs in his three seasons with the Gators.
Kyle Wilson, Boise State: Returned two of his three INTs last season for TDs. Four-year starter for the Broncos. Much better in coverage than against the run.
Patrick Robinson, Florida State:Tough guy to beat in man-to-man coverage. Has the hops (39 inch vertical leap). Good tackler and can play on almost all special teams units.
---
Larry Weisman, an award-winning journalist during 25 years with USA TODAY, writes for Redskins.com and appears nightly on Redskins Nation on Comcast SportsNet. Read his Redskinsblitz blog at Redskinsrule.com and follow him on Twitter.com/LarryWeisman.