Any opinions expressed in this article do not reflect those of the team.
The NFL Scouting Combine has come and gone, which means that now it's time to take a break from all the draft talk and shift to free agency.
The Washington Commanders, who have managed to find some quality starters since Ron Rivera took over as the head coach. Several of those players are set to hit the open market once again, and keeping them on the roster is a priority. There are, however, plenty of options for the team to sign once the league year begins on March 16.
It took Gilmore seven games to get on the field for the Carolina Panthers after he was traded away from the New England Patriots for a sixth-round pick. And when he did, he didn't put up the numbers he had over the last four years.
With that said, he's still one of the best players available this year.
"He played well on just 304 snaps with the Panthers last season, showing that he can still produce at a reasonable level," wrote PFF.com
Gilmore has an impressive resume to offer to his next team, assuming the Panthers don't re-sign him. He has 116 passes defensed over his distinguished 10-year career, including back-to-back seasons with 20 in 2018 and 2019. While he can play in any system, he thrives as a man corner who gives the league's top wideouts fits.
Washington seems content with its cornerbacks, but general manager Martin Mayhew said they're always looking to add more talent. Signing Gilmore would absolutely do that.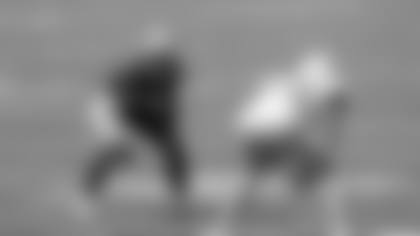 There are some who believe that J.C. Jackson is going to be one of the most enticing players on the market this year, and based on how he played in 2021, they may be right.
It was ill-advised for quarterbacks to challenge last year. His eight interceptions were second only to the Cowboys' Trevon Diggs; he led the league with a career-high 23 pass breakups; and according to PFF, he allowed one of the lowest passer ratings since 2018. Like Gilmore, he's best suited as a man corner, where he led the league with an 84.4 rating.
What's more, recording a career-high 58 tackles doesn't hurt his value, either. His production isn't just a one-year flash, either. He had nine picks in 2020 on just 11 starts.
Washington likes to lean on zone coverages in the secondary, and it already added William Jackson III, whose background is mostly in man-to-man situations. Still, it would be interesting to add another Jackson with exceptional ability to the group.
Carlton Davis doesn't have as many interceptions as Jackson or nearly as much experience as Gilmore. And technically, he is coming off a down year.
However, he's still an experienced, young cornerback with 50 starts in four seasons. That alone should be enough to tempt teams to make an offer for him.
It would be hard to find a team that Davis doesn't fit with. He works best in zone schemes, but he can handle man assignments as well. Next Gen Stats ranks him as the 15th-best corner in terms of EPA (expected points added) when targeted with a -8.9, and he allowed a 53.4% completion rate.
If the Buccaneers elect not to re-sign him, he'll likely get swooped up quickly by a cornerback-needy team.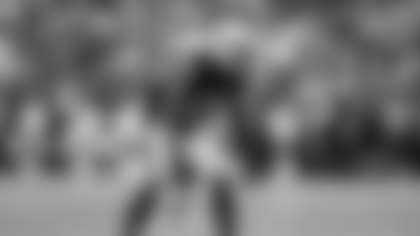 Casey Hayward Jr. is one of the oldest corners available this year. At 32 years old, Hayward has played for the Packers, Chargers and Raiders during his career. He's not a long term answer, but he is a consistent player who can add some veteran leadership to a secondary.
That was the case last year, when the Raiders signed him to a one-year deal. Not only did he start all 17 games, but he also recorded a 75.0 cover grade for the fifth time in six seasons.
Hayward is not at the same level as when he got back-to-back Pro Bowls in 2016 and 2017, but he has at least eight pass breakups over the last four seasons. Last season proved that he is still serviceable, though, and could be a "second wave" acquisition.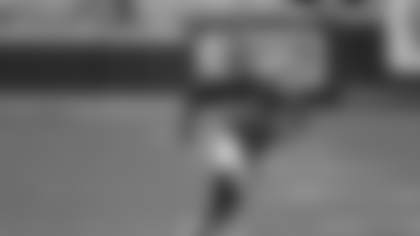 Charvarius Ward has started to emerge as an interesting target for teams looking for a corner, and it's easy to see why: in addition to several impressive aspects of his skillset, he's also one of the best tacklers at the position.
Ward, an undrafted free agent out of Middle Tennessee State University, recorded 67 tackles in 2021. It's actually the third time in as many seasons that he posted at least 50. He had a missed tackle rate of only 5%, which is the lowest for an outside cornerback since 2019, according to PFF. Like many cornerbacks this year, he's solid in man coverage, where he can use his 6-foot-1 frame and physicality to beat receivers.
"Given his career production, he projects better as a No. 2 option, particularly in a man-heavy scheme on a team that dictates matchups," wrote PFF.
Ward does have his limitations, particularly in zone coverage and in the slot, but given that he's only 25 years old, he can still develop in a more well-rounded player.