Any opinions expressed in this article do not reflect those of the team.
The NFL Scouting Combine has come and gone, which means that now it's time to take a break from all the draft talk and shift to free agency.
The Washington Commanders, who have managed to find some quality starters since Ron Rivera took over as the head coach. Several of those players are set to hit the open market once again, and keeping them on the roster is a priority. There are, however, plenty of options for the team to sign once the league year begins on March 16.
In the meantime, Commanders.com will be breaking down some of the players available at each position. First up are the wide receivers -- a group that has some of the most diverse talent on the market this year.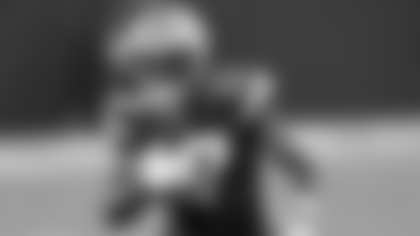 It wouldn't be an adequate list if the undisputed top player at the position, and arguably the free agent market as a whole, wasn't included. Adams has been Aaron Rodgers' favorite target since 2017, as he's been targeted at least 117 times in each season in that span. And how has he rewarded that attention? Only by being selected to the Pro Bowl for five consecutive seasons.
Receivers, like all players, tend to see their production steadily decline as they reach 30 years old. That hasn't happened with Adams; his catch rate has been at least 72% over the past two seasons. What's more, he led the league in receiving touchdowns (18) and yards per game (98.1) in 2020.
"Long considered the best route runner in the league, Adams has become an all-around force, generating 2.8 yards per route run over the season," wrote PFF's Sam Monson.
Both Rivera and general manager Martin Mayhew have expressed confidence in the Commanders' current group of wideouts. Adams is one of the best players in the league, though, and he's sure to improve any team he signs with.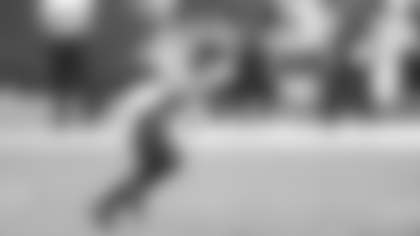 Adams is sure to get the most attention in free agency at the position, but Tampa Bay's Chris Godwin isn't far behind him.
Godwin's torn ACL isn't an ideal situation, but it doesn't seem to be affecting his value on the market. And why should it? After all, he's been one of the best weapons for the Buccaneers since he arrived in 2017. Prior to his injury, he was well on his way to getting a career-high in receiving yards. He missed the last three games and still managed to get his second 1,000-yard season in three years.
One of the biggest draws for Godwin is his catch rate, which has been at least 70% for the past three seasons. Last year, when Godwin was given the franchise tag by the Buccaneers, he ranked sixth in passer rating generated when targeted.
The Buccaneers will likely try to re-sign Godwin, but like Adams, he's sure to improve any offense he joins in 2022.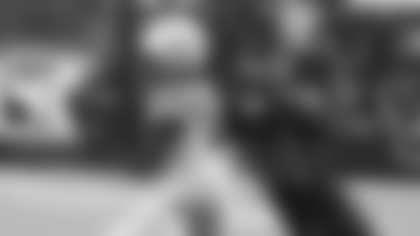 If the Commanders choose to stick with most of their top receivers, there are some cheaper, more experienced players available as well. That's where four-time Pro Bowler T.Y. Hilton comes into the picture.
Hilton has spent the entirety of his 10-year career with the Colts, but it looks like that relationship is coming to an end. It was certainly a productive time in Indianapolis, though, as he had five 1,000-yard seasons. His usage did take a step back in 2021, but he still proved to be someone who knew how to keep the chains moving; 15 of his 23 receptions resulted in a first down.
Hilton would not be the No. 1 or No. 2 receiver in Washington. Those roles would still belong to Terry McLaurin and Curtis Samuel. But he could absolutely come in as the third or fourth option while providing veteran leadership to younger players like Dax Milne and Dyami Brown.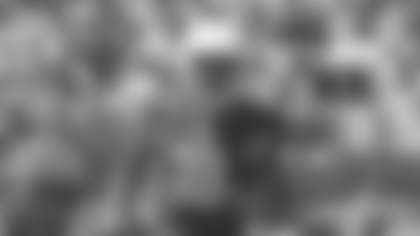 Like Hilton, Green is one of the older receivers available. He's actually a little bit older than Hilton. He's been more productive, though, and he's actually coming off something of a resurgence after spending a year with the Arizona Cardinals.
The plan was to pair Green with DeAndre Hopkins to give Kyler Murray one of the better duos at receiver. That lasted about 10 games, when Hopkins was ruled out for the year with injury. Green was not quite the threat he was early in his career with the Bengals, but he did end up with 848 yards and three touchdowns. He was a little sporadic in the final stretch of the year, but so was the entire Cardinals' offense.
The Commanders' hopes for the position in 2021 changed a bit with Samuel's injuries taking him out for most of the season, leaving them to deal with other options with varying levels of success. If that were to happen again in 2022, perhaps having a veteran like Green could make that transition go over smoother.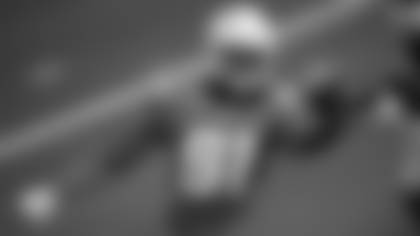 It took some time for Mike Williams to resemble anything close to the hype he received for being the seventh overall pick in 2017. Last year offered the best look at how potent he could be in a competent unit.
Williams was the Chargers' top receiver in 2021, grabbing 76 passes for 1,146 yards and nine touchdowns. It was by far Williams' best season, but he's been a reliable target for some time now, as he's averaged at least 15 yards per reception since 2018.
"Williams is showing that he can be an elite big-play threat within an offense," wrote PFF. "A player who may not have a complete skill set, he nevertheless would feature well in most offenses in the league."
An offense that featured McLaurin, Samuel and Williams would be an intimidating one for any defense.