Marko Mitchell walked off the practice fields at Redskins Park, helmet in hand following a June OTA session. He listened intently to the wise words of Santana Moss.
It was one big play receiver advising another.
Of course, Moss has already established himself as receiver with a knack for game-changing plays, no matter what offense he is in.
Mitchell, the Redskins' seventh-round draft pick in last April's draft, hopes to transfer his big-play skills from the college ranks to the NFL.
Mitchell is raw and has plenty to learn about route-running at the NFL level and competing against elite cornerbacks.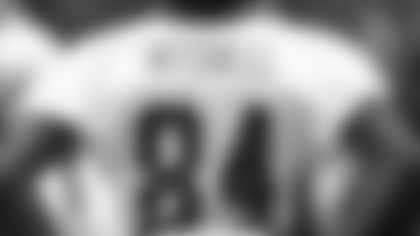 Still, Mitchell opened eyes during Redskins' mini-camp and OTAs in May and June.
It was a positive first impression for the 6-4, 218-pound receiver out of Nevada.
The last three years, Mitchell was one of college football's most feared big-play threats, posting 153 catches for 2,763 yard and 22 touchdowns.
His 18.1 yards-per-catch average suggests he has a knack for big plays.
That's precisely how he views himself, too.
"I see myself as some who is going to get big chunks of yardage down the field," Mitchell said. "Nevada had a short passing game, but then when I came there and they saw what I could do, they expanded the offense to stretch the field."
That's quite a compliment.
It gets him nowhere with the Redskins, though.
In his first year in Jim Zorn's version of the West Coast offense, Mitchell must adjust to running short routes that he rarely ran in college.
"Learning the West Coast offense is probably the biggest adjustment I have in the NFL," he said. "I wasn't always known for running short routes at Nevada. Some days [in Redskins practice] I come out and catch everything, but some days I come out and struggle."
"It's not a huge challenge, it just takes time. In your first time doing something, no matter what it is, it's going to take time to build it up."
With the mixture of short and deep routes in Zorn's offense, Mitchell believes he gets "the best of both worlds."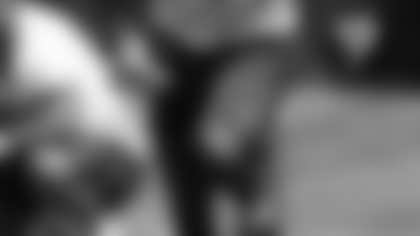 Said Zorn of Mitchell: "He is learning. What I like about him is he has good speed. The things that he did in college--you can see how comfortable he is [running those routes].
"The new techniques we are teaching him--you can see him thinking them through. He will get more comfortable as we go along."
With the Redskins' recent release of veteran James Thrash, Mitchell finds himself in contention to be the fifth or sixth wide receiver on the roster.
Moss, Antwaan Randle El, Devin Thomas and Malcolm Kelly are assured of a roster spot, barring injury.
That leaves Mitchell battling fourth-year veteran Roydell Williams, second-year players Marques Hagans and Trent Shelton and a pair of undrafted rookies in Jaison Williams and Keith Eloi.
"We have a good group of guys here and the veterans teach me to push myself and try to compete with them," Mitchell said. "That's where my confidence comes from."
Mitchell has not felt overwhelmed by his new surroundings.
Even though he has made a good first impression, he knows the second and third impressions become more important as he competes for a roster spot.
"I keep telling DeAngelo [Hall], once I get a catch on him, then I'll feel like I've had a big moment," he said.