It's finally here: The NFL released the 2009 regular season schedule on Tuesday.
Coaches, players and fans alike can now finalize their football plans for the year.
The Redskins' schedule features three prime time games, all against NFC East teams at FedExField, as well as two late-season West Coast trips.
Four of the Redskins' NFC East games come in the last seven weeks, so the division should be decided down the stretch.
Note that the Redskins' bye comes in Week 8, for games scheduled on Nov. 1-2.
Here's an overview of the Redskins' 2009 regular season schedule:
---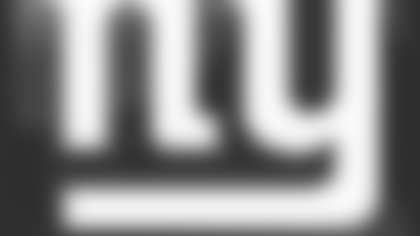 Week 1: Sept. 13 @ New York Giants (12-4)
It's the last year of pro football for Giants Stadium, as both the Giants and Jets move into the new Meadowlands Stadium in 2010. In recent years, Giants Stadium has been a house of horrors for the Redskins, from a 36-0 loss in 2005 to last year's 16-7 loss in the NFL season opener.
In free agency this year, the Giants put an emphasis on the defense in free agency, adding linemen Chris Canty, Rocky Bernard and Lee Vickers and linebacker Michael Boley. C.C. Brown joins the team at strong safety, replacing departed free agent James Butler.
The Giants' running back platoon lost Derrick Ward this offseason, but Brandon Jacobs--signed to a contract extension--and Ahmad Bradshaw still bring thunder and lightning to the backfield.
---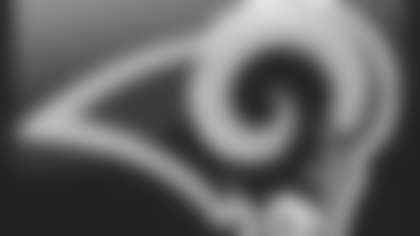 Week 2: Sept. 20 vs. St. Louis Rams (2-14)
St. Louis arrived at FedExField last October winless and with an interim head coach in Jim Haslett. They pulled off a 19-17 upset win, courtesy of a last-second field goal.
This year, the Rams have a new head coach in Steve Spagnuolo, the former New York Giants defensive coordinator. He brings his aggressive brand of defense to the Midwest, with defensive end Chris Long a young standout and safety James Butler joining Spagnuolo from New York.
The Rams have talent on offense in quarterback Marc Bulger and running back Steven Jackson. Long-time wide receiver Torry Holt and left tackle Orlando Pace were released by St. Louis this offseason, but the Rams added one of the top free agents in center Jason Brown.
---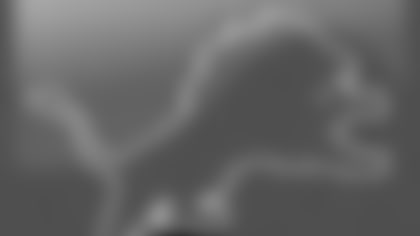 Week 3: Sept. 27 @ Detroit Lions (0-16)
The Redskins return to Ford Field for the second year in a row. Last year, Washington defeated Detroit 25-17 as Santana Moss caught a 50-yard touchdown pass and returned a punt 80 yards to lead the Redskins.
The Lions finished an ignominious 0-16 last year, leading to an overhaul of the coaching staff. Former Tennessee Titans defensive coordinator Jim Schwartz takes over as head coach, while former St. Louis Rams head coach Scott Linehan is the offensive coordinator.
Schwartz has begun the process of remaking the Lions' roster. The team has re-signed just three of its own free agents, while adding running back Maurice Morris and cornerback Philip Buchanon. The Lions, owners of the No. 1 overall pick in this year's draft, could start a rookie quarterback.
---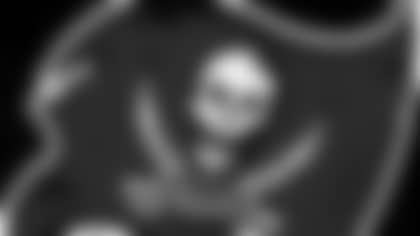 Week 4: Oct. 4 vs. Tampa Bay Buccaneers (9-7)
Washington and Tampa Bay have played eight times in the last 10 years, with the Buccaneers holding a 5-3 edge. The last time Tampa Bay played at FedExField was in 2004, a 16-10 victory in Joe Gibbs's first game back as head coach.
The Buccaneers arrive with a new head coach in Raheem Morris, the team's former defensive backs coach who replaced Jon Gruden. They also lost long-time defensive coordinator Monte Kiffin last offseason.
It's uncertain who the quarterback will be now that Jeff Garcia has moved on to Oakland. Derrick Ward, the former New York Giant, joins the offense and is expected to compete with Earnest Graham and Carnell Williams for playing time.
---
Week 5: Oct. 11 @ Carolina Panthers (12-4)
When last the Redskins were at Carolina's Bank of America Stadium, they were getting demolished 47-3. That was preseason last year. The last time the Redskins played in the regular season in Charlotte was 2003, when the Stephen Davis-led Panthers won 20-17.
Carolina was stunned by the Arizona Cardinals in the NFL Divisional playoffs last year as quarterback Jake Delhomme tossed five interceptions.
The Panthers re-signed offensive tackle Jordan Gross to maintain a solid offensive line. What to do with defensive end Julius Peppers, tagged as a franchise player by the club this offseason? Peppers reportedly wants out of Carolina. His status will be closely watched around draft day.
---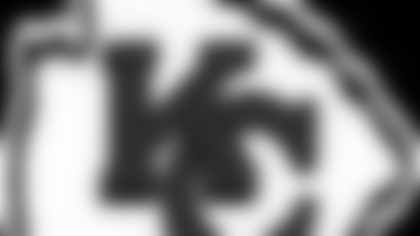 Week 6: Oct. 18 vs. Kansas City Chiefs (2-14)
Kansas City comes to Washington for the first time since 2001 and just the second time since 1983. In the 2001 contest, the Chiefs defeated the Redskins 45-13.
Kansas City has a new general manager in Scott Pioli, formerly a player personnel executive of the New England Patriots, and a new head coach in Todd Haley, formerly the offensive coordinator of the Arizona Cardinals.
Pioli brought quarterback Matt Cassel along with him to Kansas City to re-energize the passing game. Will Tony Gonzalez and Larry Johnson be a part of it? The defense, which finished 31st in the league last year and posted a league-worst 10 sacks, is in need of an overhaul.
---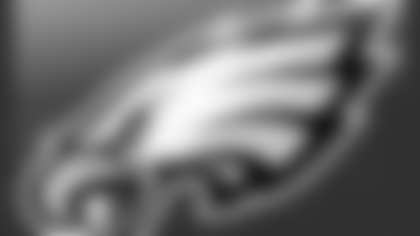 Week 7: Oct. 26 vs. Philadelphia Eagles (9-6-1)
It's the first of two Monday Night matchups for the Redskins in 2009.
Philadelphia made it to the NFC Championship game, but lost to the Redskins twice, including 10-3 at FedExField last December. Despite the turnaround, the Eagles have dominated games in Washington this decade, winning 8-of-10 games since 2000.
The Eagles failed to re-sign safety Brian Dawkins, creating some uncertainty on defense and unrest among fans. Another safety, Sean Considine, departed via free agency.
Donovan McNabb and Brian Westbrook are still the primary playmakers of the offense, with DeSean Jackson in the mix as well. It remains to be seen if they add another playmaker for an offense deemed too reliant on McNabb and Westbrook.
---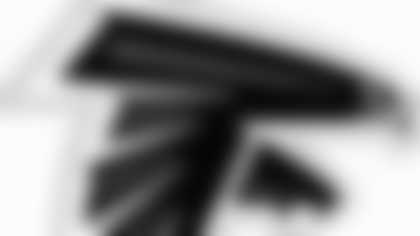 Week 9: Nov. 8 @ Atlanta Falcons (11-5)
Washington travels south to Atlanta for the first time since 2003. The Redskins defeated the Falcons 33-31 at the Georgia Dome, with names like Patrick Ramsey, Laveranues Coles and Jessie Armstead leading the way that year.
Six seasons later, the Falcons have a second-year head coach in Mike Smith and a promising second-year quarterback in Matt Ryan. What's more, they are coming off a playoff appearance.
The Falcons added Jacksonville linebacker Mike Peterson to make up for the loss of Michael Boley to the Giants. They lost cornerback Domonique Foxworth to Baltimore and defensive end Rod Coleman to the Saints.
---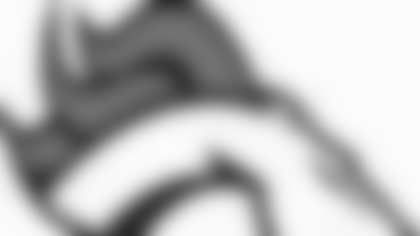 Week 10: Nov. 15 vs. Denver Broncos (8-8)
Washington and Denver have been frequent trading partners in the last five years, but they have played each other just once since 2001. The Broncos make their first visit to FedExField since 1998, when they handled the Redskins 38-16.
Denver arrives with a new head coach in Josh McDaniels, formerly the hot shot offensive coordinator of the New England Patriots. Their quarterback could be Kyle Orton, could be Chris Simms, or could be a rookie draft pick--but it won't be Jay Cutler.
Denver added a host of free agent running backs in Correll Buckhalter, LaMont Jordan and J.J. Arrington. On defense, the Broncos were ranked 26th against the pass and 29th overall, so they brought in cornerback Andre Goodman (to replace Dre' Bly) and safeties Brian Dawkins and Renaldo Hill to join former Redskin Champ Bailey.
---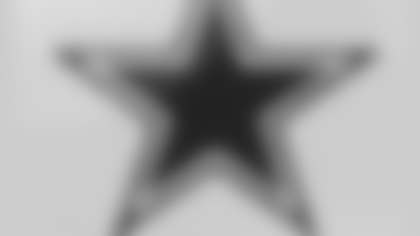 Week 11: Nov. 22 @ Dallas Cowboys (9-7)
Last year, the Redskins closed out Texas Stadium with a 26-24 win, ending years of frustration at the Cowboys' long-time home. This year, they play their first game at Dallas's new stadium, which seats 80,000 for most games but can be expanded to 100,000.
Along with the departure of T.O., Dallas also released Pro Bowl safety Roy Williams this offseason. Williams is replaced in the lineup by free agent pickup Gerald Sensabaugh.
In addition to Sensabaugh, the Cowboys tweaked their defense with the addition of linebacker Keith Brooking and defensive tackle Igor Olshansky.
---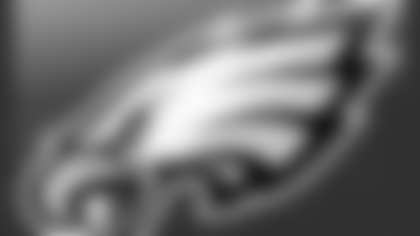 Week 12: Nov. 29 @ Philadelphia Eagles (9-6-1)
The Redskins have had success at Lincoln Financial Field in recent years, winning three of the last games at the 7-year-old stadium. Last year, they came back from a 14-0 deficit to defeat the Eagles 23-17.
The Eagles are experiencing some change along their offensive line, long a measure of stability for the club. Tra Thomas departed for Jacksonville and Jon Runyan has yet to be re-signed. The team signed free agent tackle Stacy Andrews, brother of Pro Bowl guard Shawn, this offseason.
Fullback Leonard Weaver was signed away from Seattle in what could be a renewed emphasis on the ground game in Philadelphia.
---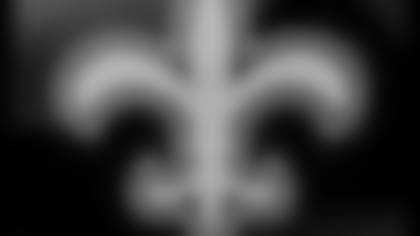 Week 13: Dec. 6 vs. New Orleans Saints (8-8)
New Orleans comes to Washington for the second year in a row. Last September, the Redskins defeated the Saints 29-24 at FedExField after Jason Campbell tossed a 67-yard touchdown pass to Santana Moss late in the fourth quarter.
The Saints return with a familiar face at defensive coordinator: Gregg Williams, who coaches against the Redskins for the first time since leaving the team in January 2008. He takes over the NFL's 23rd-ranked defense and bring in former Redskins safety Pierson Prioleau to help teach his aggressive scheme.
New Orleans continues to boast an explosive offense led by Drew Brees and Reggie Bush, but they may need to boost a ground game that was ranked 28th in the league last year. The team released Deuce McAlister this offseason.
---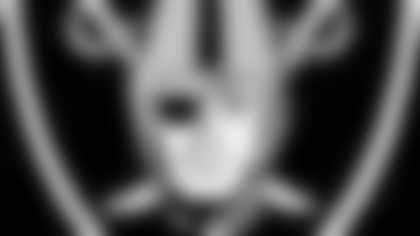 Week 14: Dec. 13 @ Oakland Raiders (5-11)
Washington returns to Oakland for the first time since 1998, when the Redskins defeated the Raiders 29-19 at Oakland Coliseum.
The Raiders removed the interim title from Tom Cable, hiring him as head coach this offseason. The team appear to have a lot of young talent, with quarterback JaMarcus Russell, running back Darren McFadden and cornerback Nnamdi Asomugha.
Russell, the No. 1 overall pick in the 2007 NFL Draft, has yet to emerge as an elite quarterback. So the Raiders brought in veteran Jeff Garcia and Bruce Gradkowski from Tampa Bay. They also added tackles Eric Pears from Denver and Khalif Barnes from Jacksonville after losing center Jake Grove to Miami.
---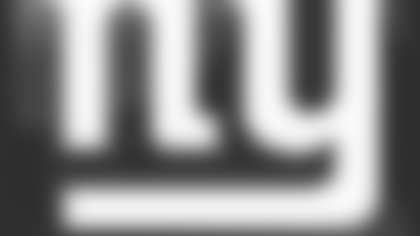 Week 15: Dec. 21 vs. New York Giants (12-4)
Another Monday Night matchup for the Redskins. It's the fourth year in a row the Redskins and Giants play a nationally televised, prime time game.
New York was clearly the best NFC East club in the regular season last year and the Redskins are looking to close the gap in 2009. The Giants handled the Redskins 23-7 at FedExField last November.
In free agency this year, the Giants put an emphasis on the defense in free agency, adding linemen Chris Canty, Rocky Bernard and Lee Vickers and linebacker Michael Boley. C.C. Brown joins the team at strong safety, replacing departed free agent James Butler.
The Giants' running back platoon lost Derrick Ward this offseason, but Brandon Jacobs--signed to a contract extension--and Ahmad Bradshaw still bring thunder and lightning to the backfield.
---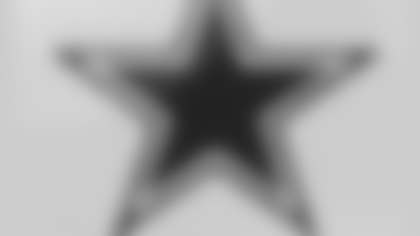 Week 16: Dec. 27 vs. Dallas Cowboys (9-7)
The Redskins host the Cowboys at FedExField in a Sunday Night matchup for the second year in a row.
Dallas ended a three-game losing streak at FedExField last November, defeating the Redskins 14-10 in a Sunday Night contest.
The Cowboys had a relatively quiet offseason until late March when they released Terrell Owens. It was part of a house-cleaning of players with questionable character--the team also released Adam "Pacman" Jones and did not re-sign Tank Johnson.
With Tony Romo at the helm and Roy Williams the new No. 1 wide receiver, Dallas will try to rebound from another late-season collapse last year.
---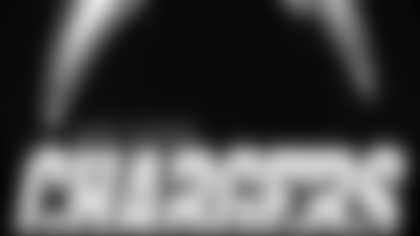 Week 17: Jan. 3 @ San Diego Chargers (8-8)
The last time Washington traveled to San Diego was 2001 for the regular season opener. The Redskins, coached by Marty Schottenheimer, lost to the Chargers 30-3 at Qualcomm Stadium.
It was LaDainian Tomlinson's first NFL game and he rushed for 113 yards and scored two touchdowns. After tense negotiations this offseason, San Diego gave Tomlinson a contract extension this offseason. They also placed the franchise tag on Darren Sproles, so the Chargers return a dynamic running back corps for 2009.
Chargers head coach Norv Turner is sure to be fired up to face the Redskins, the team he coached from 1994-2000.