A few weeks ago, we stumbled upon what could possibly be our greatest discovery ever: Alex Smith and his family own Halloween.
Well documented on his wife Elizabeth's Instagram page, the costumes prove that the Redskins quarterback and the rest of the family have stolen the show year after year on October 31. Let's take a look back at some of their best work.
The pose from Alex here is what really makes this one pop. We all know a good costume is only half the battle, you also have to make sure to get into character and Smith does that here. Is he an NFL quarterback or is he actually a super soldier who was just unfrozen from ice after 70 years? I really don't know.
Allow me to nerd out for a second, but there is one knock with this costume and we're all thinking it. Superman and Captain America together? Crazy! However, I am willing to let it slide this one time.
Another stellar choice. It's hard to argue against dressing as some of the most timeless characters in Disney history. Also, that Goofy costume looks very comfortable, which is a underrated thing to factor into your Halloween fit. The only thing missing here is a dog dressed as Pluto.
2014: Teenage Mutant Ninja Turtles
I'll be honest, I need a little more from Alex here. I need that Captain America energy. He's got the clenched fist to show he's angry, but I just don't feel scared. Everyone else is nailing their roles, but there seems to be something missing with Shredder. I don't know if it's the fake muscle sleeves that throw me off, but I do know he doesn't stand a chance in a battle against those two Ninja Turtles.
Now that's more like it. Here, I feel like Alex really is a toy soldier, and he gets a lot of respect from me for actually painting his face green. The small details are what separates good Halloween families from the best.
Overall, this is my favorite costume ensemble. We have all the greatest characters, and everyone is absolutely doing the right pose, which really brings more personality into the picture. If they ever make a live action Toy Story movie, I propose the Smith family gets to star in it.
Dedication from Alex once again. Painting the face is one thing, but dying his hair green really takes it to that next level. He's got more of a Jared Leto than a Heath Ledger vibe going in my eyes, but I think it works in his favor.
I really wish we could have heard how he says, "Wanna know how I got these scars?" because that will really determine how well he pulled this off. Also, I'm taking Robin in this matchup 10 out of 10 times.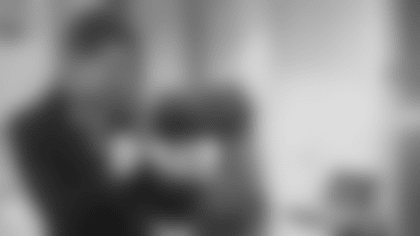 At this point, it's not even fair for the rest of the world on Halloween. Even with the missing beard on the bearded lady, this is still perfection by the entire family. I think it's safe to say that the Smiths will keep the crown for 2018. Also, I would not be opposed to Alex growing out a real handlebar mustache.