A pair of Washington Redskins' standouts -- one a 1970s safety and the other an active running back -- were inducted into the Texas High School Football Hall of Fame over the weekend.
Ken Houston and Adrian Peterson were among the nine members of the 2019 class enshrined during the ceremony, which was held at Baylor University's Ferrell Center in Waco on Saturday night.
"It's really special for me," Peterson told the Waco Tribune-Herald at the event. "When I got the call that I was being inducted into the Texas High School Hall of Fame, I was smiling ear to ear. It's such a big accomplishment being from Texas and just knowing the history of Texas football."
Peterson emerged as one of the nation's elite young prospects thanks to his final two seasons at Palestine High School, where he rushed for nearly 5,000 yards and 54 touchdowns. At Oklahoma, his dominance continued. He rushed for 1,843 yards and 15 touchdowns to earn first-team All-American honors as a freshman, then went on to secure All-Big 12 recognition in each of the next two seasons.
The No. 7 overall pick in the 2007 NFL Draft, Peterson figures to be a Pro Football Hall of Famer whenever he decides to hang up his cleats. He's already a seven-time Pro Bowler, a four-time first-team All-Pro and the 2012 NFL MVP. His 13,318 rushing yards are eighth-most all-time and second among active players behind Frank Gore, who began NFL career two years before Peterson in 2005.
While Peterson turned 34 years old in March, the veteran running back showed last season he can still shoulder a heavy workload. Ravaged by injuries last preseason, the Redskins signed Peterson in August, and he subsequently received 251 carries -- his most since 2015 -- for 1,042 yards and seven touchdowns over 16 games. He became the NFL's oldest 1,000-yard rusher since Redskins great Jim Riggins accomplished the feat in 1984.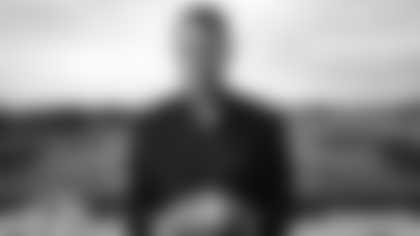 Houston, meanwhile, came to the Redskins from the Houston Oilers in 1973 and was a seven-time Pro Bowl safety in eight seasons with Washington, earning second-team All-Pro four times and first-team All-Pro in 1975 and 1978. He's a member of the NFL's 75th Anniversary All-Time Team, 1970s All-Decade Team and the Washington Redskins Hall of Fame. In 1986, he was inducted into the Pro Football Hall of Fame.
He corralled 49 interceptions, recovered 21 fumbles and scored 12 touchdowns during his professional career.
Long before Houston became one of the 80 Greatest Redskins, he played basketball and football at Lufkin Dunbar High School. He then remained in state to attend Prairie View A&M University, going on to earn All-SWAC honors.