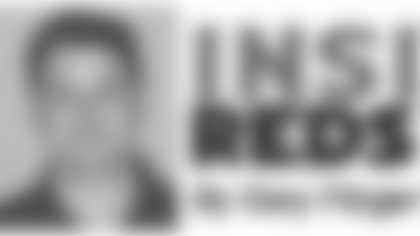 Early in training camp, the Redskins' offensive line was viewed by many as a concern.
After two preseason games, the worries are starting to fade away.
At least in Joe Bugel's eyes.
In last Saturday's preseason game against the Pittsburgh Steelers, the Redskins' first-team offensive line was solid in its three series.
On the Redskins' opening drive, the ground game produced 52 yards on 10 carries--although one run was Rock Cartwright's 15-yard scamper on a fake punt and another run was Jason Campbell's 4-yard scramble up the middle.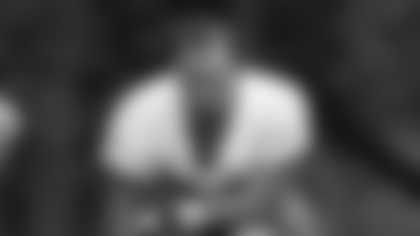 In pass protection, Campbell was not sacked. (He was sacked seven times by the Steelers in a November 2008 regular season game.) Even though his completion percentage was low, he had time to throw the ball against an aggressive Steelers front seven.
The unit of Chris Samuels, Derrick Dockery, Casey Rabach, Randy Thomas and Stephon Heyer graded out very well, Bugel said on Tuesday.
"They're developing great chemistry," Bugel said. "If we can keep that bunch healthy, then I think we'll have a very good offensive line. That first group is communicating together and they have a great respect for each other."
Added Jim Zorn: "I think we have seen a lot of progress. I'm excited that we have given our starters time--and even our backups and young guys some time as well--to stand strong. You can see the plays developing now and we're getting a chance to make them work.
"We've picked up some complicated blitzes in our two preseason games and we have stood our ground. There has been some need for scrambles [by the quarterback], but not nearly as many as we saw last year."
With Samuels and Thomas returning from injuries, the offensive line got off to a slow start in training camp. Thomas underwent neck and knee surgeries last offseason, while Samuels had triceps and knee surgeries.
Problems intensified when Heyer was sidelined for several practices due to a knee injury
"We had to watch some guys because of injuries," Bugel said. "Randy is back to where he was 4-5 years ago. He has that kind of wallop right now. Chris Samuels was coming off surgery and he needed some time.
"It helped the young guys develop. I know they were star-struck there for a while. It took a little bit of time. There was never a panic. Once we got the [starting five] together, it was a matter of keeping them together."
If Samuels and Thomas need to take a practice or two off during the regular season, they only need to ask for it, Bugel said.
When it comes time for roster cuts, Bugel said he expects the team to keep 10 offensive linemen on the roster, plus one or two more on the practice squad.
Identifying the five backup offensive linemen remains a work in progress.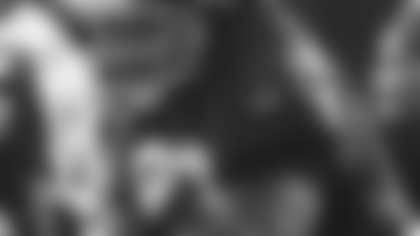 Versatility is key for backups, so that means linemen Jeremy Bridges and Will Montgomery could have an advantage when it comes to roster cut-downs. Bridges can play both guard and tackle and Montgomery can play center and guard.
Bugel praised Montgomery, saying he has had a "stellar camp."
Montgomery would serve as the primary backup to Rabach at center.
"He is a rough, tough guy," Bugel said of Montgomery. "He was here every day last offseason. He is the type of guy you'd have to sledgehammer him to get him off the practice field. He is a tough dude.
"He has learned a lot from Casey and signal-calling. At the center position. you have to be a great signal-caller because all of the information goes to the center. [Montgomery] has really grown by leaps and bounds."
Chad Rinehart, a 2008 third-round draft pick, and third-year lineman D'Anthony Batiste have seen a lot of action due to injuries.
As Thomas rehabbed during camp, Rinehart stepped in at right guard. With Mike Williams and Devin Clark slowed by injuries, Batiste has switched from guard to tackle.
"It looks like Batiste is a better tackle than guard," Bugel said. "He is not a powerful guy, but he has good feet so he can block the rabbit-type of rusher."