The Washington Redskins announced today that they have named Alex Santos as Director of Pro Personnel.
Santos has been a member of the Redskins personnel department since 2006 and has spent the last six seasons as a pro scout.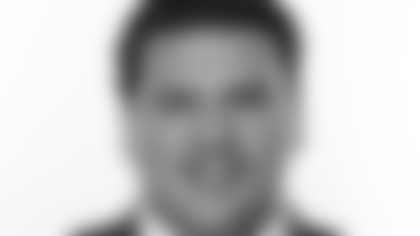 As a pro scout for the team he was responsible for assisting with the club's evaluation of personnel in the NFL and the Canadian Football League in addition to the advanced scouting of Redskins opponents.
"I appreciate the opportunity this organization has given me," Santos said. "I am honored that I am able to continue to grow within the NFL ranks with the Redskins organization."
Santos originally joined the Redskins in 2006 as a pro personnel assistant. He spent 2005 as a graduate assistant and quality control intern coach at Vanderbilt. Prior to that, he was the assistant head football coach at Eastside High School in Paterson, N.J.
A four-year starter at guard for North Carolina State University, Santos graduated in 2000 with a bachelor's degree in Spanish Literature. He also earned a master's degree in Special Education from New Jersey City State University.