'One' gets all of the attention, but 'four' was the loneliest number for Alfred Morris on Sunday night.
Just four yards short of his second 1,000-yard rushing season, the Washington Redskins' top rushing threat did not touch the football after the 8:36 mark of the third quarter, despite the tied score at the time.
It capped off a disappointing day for the traditional running game, which lacked both fullback Darrel Young (hamstring) and emergency fullback/tight end Niles Paul.
While Morris got the one-yard plunge for the team's first opening drive touchdown of the season, the Giants keyed on closing Morris' running lanes. He finished with 26 yards on 11 carries, both career lows.
When asked about his lack of involvement in the Giants game Morris said the play-calling was designed to take advantage of what the Giants were giving them.
"It just depends on the flow of the game. [I] go with the flow with whatever they call," he said. "I could care less with the play calling.
"We have to go out there and play regardless of what is getting called."  
In the last two season, when the Redskins have rushed Morris 20 times or more, the team is 11-3. But in games where Morris has rushed at least 20 times, he averages 107.3 yards.
Redskins head coach Mike Shanahan explained Morris' lack of opportunity following the Sunday Night loss.
"A lot has to do with third downs," he said, alluding to the fact that Morris is typically replaced by Roy Helu Jr. on third downs. The team also finished the day 5-for-16 on third down tries, going 1-for-8 in the second half.
He continued: "If you don't get the opportunity to have a bunch of plays and then it's second down, you don't have the opportunity to run that many plays. We've talked about this a number of times. You have to make third downs."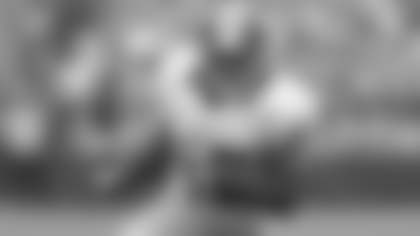 Looking ahead to Sunday, the Redskins face another tough test with the Kansas City Chiefs' front seven, which has allowed only two 100-yard rushers this season (LeSean McCoy, Montee Ball).
Even with Darrel Young's absence from the offense in the last two games, the Redskins have retained the top rushing offense in the NFL (150.4 average), but Morris has struggled with just 25 carries for 78 yards.
While some running backs might get frustrated with the lack of opportunities to shine after a fast start, Morris remains humble and continues to put the team's interests first.
"Whether I'm off the field on the field, you can see me on the sidelines cheering on my teammates. It doesn't matter if I'm on the field or not I just want to do everything I can to help my team win."