Redskins great Chris Hanburger is just days away from finding out if he is Hall of Fame-worthy.
In the eyes of Redskins general manager Bruce Allen, there should be no question whether Hanburger deserves induction.
Hanburger, a standout linebacker from 1965-78, is a senior nominee for the Pro Football Hall of Fame this year.
The Hall's Selection Committee meets on Saturday, Feb. 5, the day before Super Bowl XLV in North Texas, to elect 4-7 new members of the Hall of Fame.
Hanburger is one of two senior candidates, alongside former Los Angeles Rams linebacker Les Richter.
For more than a decade, Hanburger was the quarterback of the Redskins' defense. He was the defensive leader through most of the 1970s under head coach George Allen, Bruce Allen's father.
Said Bruce Allen: "Today's media applauds Peyton Manning and Tom Brady for being able to run the offense and audible and check. Well, Chris Hanburger did that in the 70s. He not only called [audibles] on his own, he had over 100 audibles each game that he had to manage.
"One of the reasons we were so successful was our defense, because Chris managed it no different than quarterbacks do today. That type of field general should be recognized for his contribution."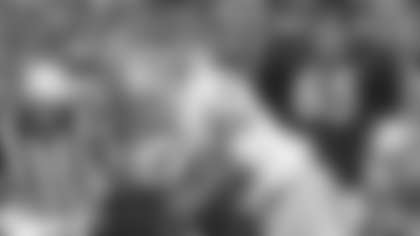 Hanburger joined the Redskins as an 18th-round draft pick in the 1965 NFL Draft.
In 14 seasons, Hanburger earned a franchise-best nine Pro Bowl nods with the Redskins. He was named All-NFL four times from 1972-76, All-Eastern Conference in 1968-69 and All-NFC six times from 1970-76.
He played in 187 career games, with 149 starts, and recorded 19 interceptions, two of which he returned for touchdowns. He returned three fumbles for touchdowns in his career.
Hanburger also helped lead the Redskins to a Super Bowl VII berth in 1972.
He has long been regarded as one of the more overlooked players not to be inducted into the Hall of Fame.