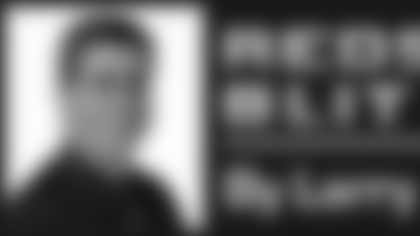 If Tom Petty had to make the roster cuts today, he'd surely see it from the player side and croon, "The waiting is the hardest part."
Careers hang in the balance. Families fret in advance of the good word. Or the bad one. Time appears to stop.
The Redskins played their last preseason game on Thursday night and must finalize their 53-man roster by 6 p.m. on Saturday. That's less than a 48-hour turnaround from the conclusion of that 24-17 defeat but it can approximate eternity for those caught up in the numbers game.
Let us study one such individual who played a high-profile role in the Redskins' loss to the Jacksonville Jaguars. Let's examine Anthony Alridge.
One year of his NFL lifetime already went up in smoke on the Denver Broncos' injured reserve list. When the Broncos changed coaches, they purged many of the running backs who were holdovers and Alridge was one. The Redskins claimed him on waivers.
The 5-9, 175-pound Alridge looked as if he could supply the speed missing from the Redskins' backfield, though he faced a treacherous climb with incumbents Clinton Portis, Ladell Betts and Rock Cartwright. Then came a little bout of fumble-itis early in camp. And a toe injury that ate up a couple of weeks.
Then the fumble on a kickoff return against the Jaguars that was returned for a touchdown seemed to undo so much hard work.
For a guy without much pedigree--Denver had signed him as an undrafted free agent--the fumble in Jacksonville might well have been an epitaph.
"There's no excuses," Alridge said in the aftermath. "Fumbling has never been a problem. But being so anxious to get back into the swing of things, after the injury and missing last year, I was trying to make too much happen."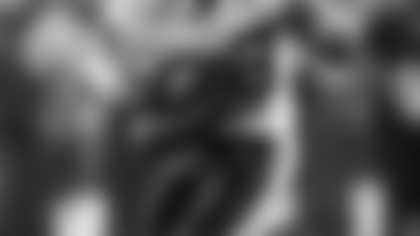 Whether or not Alridge would actually have made the team was an open question before Jacksonville. The Redskins like their three backs, plan to give Betts more work on third down in relief of Portis and use Cartwright quite effectively on kickoff returns and other coverage teams. So Alridge needed to show a variety of skills.
He helped himself with some runs and some pass protection against the Jags. He cannot erase the impact of that lost fumble, which put the Redskins in a 10-0 hole before they'd taken an offensive snap.
So now he waits and will not speculate on what his future holds, even as it rapidly approaches.
"I'm going to leave that up to the coaches," he said.
The only certainty of the Redskins roster seems to be the presence of three specialists, only two of whom--Pro Bowl long snapper Ethan Albright and punter Hunter Smith--are locks. The kicker will either be incumbent Shaun Suisham or challenger Dave Rayner. Thereafter, the math gets fuzzy.
Do the Redskins keep eight offensive linemen or nine? How many on the defensive line? Does special teams play factor into keeping an Albright over someone else? If it's five receivers, can impressive rookie Marko Mitchell be the last man standing even though he is a virtual trainee on special teams?
After the three specialists, the Redskins could split their roster evenly, with 25 offensive players and 25 defensive players. Or maybe not. That's what the personnel department meetings are all about.
The team will start phoning players early Saturday afternoon. These calls make no one happy. Sometimes the player won't even answer, leaving club officials to call his agent and leave word before sending the transaction into the league office.
Then the players will arrive at Redskins Park to be processed out. They will leave with garbage bags full of their shoes and clothing and maybe no clear idea what's next. It is not easy to get a job in the NFL on the day that the 32 teams jettison roughly 650 folks who have either played in this league or desperately hope to.
At the University of Houston, Alridge ran for 1,597 yards as a senior and scored 19 touchdowns. As a junior he averaged 10.1 yards per rush to lead the nation. It was the highest average (with a minimum of 75 carries) since the famed Glenn Davis of Army rang up an 11.5 average in 1945.
Known for rushing with the Cougars, Alridge now waits for the Redskins. And waits. He will know either too soon or soon enough what his destiny is, whether he gets a Redskins jersey or a couple of large trash bags and a fond farewell.
---
Larry Weisman covered professional football for USA TODAY for 25 years and now joins the Redskins Broadcast Network and Redskins.com to bring his unique viewpoint and experience to Redskins fans. Go to Redskins.com for the Redskins Blitz column and NFL Blitz on Friday. Larry also appears on Redskins Nation, airing nightly on Comcast SportsNet, and on ESPN 980 AM radio, both in the Washington, D.C. area.