As a general rule, people do not float in the air. Balloons float. Zeppelins float. Butterflies float.
Yet in the fourth quarter of Sunday's Washington-Green Bay game at FedExField, Redskins wide receiver Anthony Armstrong seemed to do just that.
Armstrong's levitation trick: he hovered over Green Bay safety Charlie Peprah to snare a deep pass from quarterback Donovan McNabb to cut the Packers' lead to three points in the fourth quarter.
"Man, I was floating," Armstrong said. "I was up so high. I can't even tell you how high I was. I was up there for a little bit and the ball hit my hands and I wasn't going to let it go. I couldn't let it go."
It was a key play because it gave the offense a much-needed spark. The Redskins rode that momentum to a 16-13 overtime win.
Armstrong's score was a milestone -- it was his first regular season touchdown catch. It also gave him the opportunity for a little redemption.
No, not for some near misses and dropped passes in previous games – plays that likely would have resulted in his first NFL touchdown much sooner than last Sunday.
Armstrong wanted to redeem himself for the way he celebrated a touchdown he already scored.
Armstrong said he botched a spike after a 4-yard touchdown catch in the Redskins' preseason opener against Buffalo on Aug. 13.
So when he caught the 48-yarder from McNabb on Sunday, Armstrong made sure to start grooving right away. He said the dance was called the "Dougie."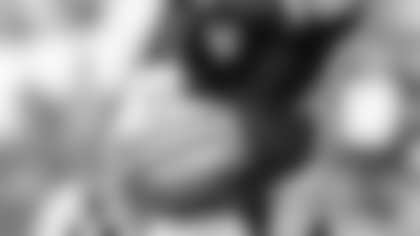 "I had [the dance] planned out ever since that little botched spike against the Bills," Armstrong said. "I had it in my back pocket. I just needed a chance to pull it out."
Armstrong's touchdown – and subsequent dance – may not have been his best play of the game.
With the Redskins driving into Green Bay territory, McNabb threw to running back Keiland Williams – with near tragic results.
The pass bounced off Williams's hands and seemed to hang for an eternity in mid-air. Several Packers defenders were nearby and had a chance for an interception.
Once the hero already, Armstrong saved the day again. He threw his body towards the ball and made a miraculous grab.
"Crazy things happen and that ball took a crazy bounce," Armstrong said. "If it comes my way, I'm just trying to get my hands on it and help move the chains and help the offense win."
Armstrong's desire to do anything to win has not gone unnoticed, especially by head coach Mike Shanahan.
"[Armstrong] has taken advantage of all those opportunities when he's gotten them," Shanahan said. "He's a football player. He likes to compete. He is going to keep on making plays as the year goes on."
With three catches, 84 yards and one touchdown against the Packers, this unlikely Redskin, who played college football at West Texas A&M and had stops in the Intense Football League and the Arena Football League, could become a key contributor. No matter what is asked of him.
"If they keep sending balls my way, I have to keep making plays," Armstrong said. "It's just a great feeling."
The kind of feeling that can make it seem like you're floating on air – a feeling Armstrong is already familiar with.