Shaun Alexander stepped onto the Redskins Park practice fields for the first time on Wednesday, one day after signing with the team.
Alexander, a three-time Pro Bowl running back and 2005 NFL MVP, is filling in for Ladell Betts, who injured his knee against the St. Louis Rams last Sunday.
"It's unfortunate because Ladell is out for a few weeks, but fortunate that Shaun is here," head coach Jim Zorn said. "He already knows our passing game, our protection schemes and our audible system, so he's going to be able to step right in and play when we need him."
Alexander has been away from the game since being released by the Seattle Seahawks after last season.
He fully expects to be ready to play this Sunday against the Cleveland Browns at FedExField.
"That's the plan, and I think I will be ready," Alexander said.
Alexander knows that his stay with the Redskins could be based on how fast Betts returns to action. Betts is expected to be sidelined 2-4 weeks.
In eight NFL seasons, all with Seattle, Alexander has compiled 9,429 yards, a 4.3 yards-per-carry average, and 100 touchdowns. He has also caught 214 passes for 1,511 yards and 12 touchdowns.
Alexander had his most productive season in 2005, the year he was named MVP. He logged career highs with 370 rushes for 1,880 yards and 28 touchdowns, the latter of which set an NFL record at the time.
The last two seasons, Alexander has been slowed by injuries and his stats dipped. Last year, he had 207 rushes for 716 yards and four touchdowns.
Alexander said on Wednesday that he is fully healthy for the first time since 2005.
He should have no problem acclimating himself to the Redskins' offense. It's very similar to what was run in Seattle.
"He has had success in this offense--he is very familiar with it," right tackle Jon Jansen said. "Coming in at the middle of the season, it isn't that big of a jump for him to fit right in."
Both Zorn and assistant head coach-running backs Stump Mitchell worked with Alexander in Seattle and are well aware of his abilities.
"He definitely knows how to score once we get in the red zone," Mitchell said.
Added left tackle Chris Samuels: "He can take it the distance anytime. Just give him a little crease and he can go. I'm excited about that."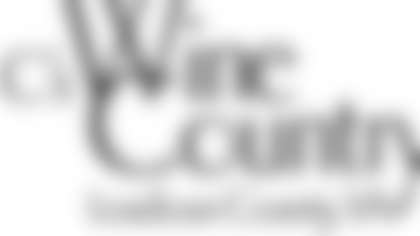 ](http://www.visitloudoun.org)


Along with his knowledge of Zorn's system, Alexander knows what it is like to play in the Super Bowl, something this Redskins team is striving to do.
"If we do get a chance to make a stretch run in the playoffs, he has experience going all the way to the Super Bowl," Jansen said. "I think that is a valuable experience."
Helping the Redskins make it to the Super Bowl is exactly what the team's newest running back hopes to do in Washington.
"You can get stats, fame and fortune, but if you don't end up with a ring, you're never satisfied," Alexander said. "I'm going to do whatever I can as a veteran, leader or backup to help us do that."
Alexander is not looking to be the star of his new team.
"I told Clinton that I wanted him to go rush for 2,000 yards this year, play well and do something special that we can all remember," Alexander said.