Fred Davis had dropped a sure touchdown pass, a frustrating moment for the second-year tight end.
Davis would get a second chance, though.
In the fourth quarter of Monday night's game against the Philadelphia Eagles, Jason Campbell went right back to Davis. This time, Davis held on for a 1-yard touchdown grab.
It was the final score of a 27-17 loss, and Davis was not in a celebratory mood after the game.
But he was happy that he finally emerged on offense.
"I was like, 'Yeah, I got a chance to redeem myself,'" Davis said. "The first one, I had my hand on it and I shouldn't have taken my eye off the ball like I did."
Now, Davis gets his first chance to serve as the Redskins' primary tight end.
With Chris Cooley on the mend for at least four weeks after undergoing ankle surgery on Wednesday morning, Davis moves into the starting lineup.
Davis started two games as a rookie last year and two games this year, but only when the Redskins opened with two tight end sets.
"It's definitely a different role for me," Davis said. "You get a lot of chances to get the ball in your hands. I got a lot of opportunities [on Monday night] and I tried to make the best of it."
Shortly after Cooley suffered his injury in the second quarter, Davis approached Campbell on the sidelines and asked him for trust.
"The first thing Fred said to me when Chris went down was, 'Just trust me, I can do this,'" Campbell said. "Now it's his opportunity and I think he will build on his effort and play very well for us."
Davis emerged as a solid contributor on Monday night, leading the offense with eight catches for 83 yards to go along with his touchdown grab. He has 15 catches for 123 yards on the season.
Davis spoke with Cooley after Monday's game.
"Chris told me, 'You did a good job coming in kind of unnoticed like you did,' and he told me, 'You could do even better," Davis said.
Davis has always been regarded as a strong pass-catching tight end, but he needs to develop his pass protection skills to be a complete player.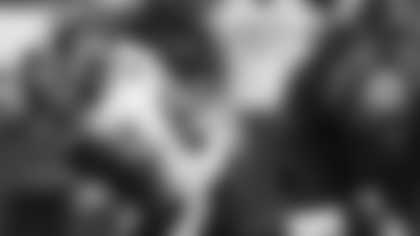 It remains a work in progress.
Davis was beaten badly on a sack in the fourth quarter by defensive end Trent Cole.
"I feel like it's something that I am definitely going to work on and try to get better at," Davis said. "It's different when you do it in practice. It's one of those things that take timing and technique."
Davis joined the Redskins as a second-round draft pick in 2008, alongside fellow second-rounders Devin Thomas and Malcolm Kelly.
The trio has faced scrutiny the last two years for their lack of production. Davis has had to play behind Cooley, a two-time Pro Bowler.
Thomas, who assumed a starting role on offense last week, had a good game against Philadelphia as well. He caught three passes for 45 yards and a touchdown.
"I feel like Fred and I got a chance to showcase a little bit what we can do," Thomas said. "I feel like the more we get the ball, the more we can do. Every time we get the ball, we want to make something big happen."