As Jim Zorn prepared for his second season as Redskins head coach, he visited with Redskins editors Gary Fitzgerald and Matt Terl for an exclusive Q&A interview prior to training camp.
Q: What can fans expect to see from the Redskins in 2009?
A: "Fans can expect to see some new faces who I think will have an impact on the team. They can expect our young guys--Devin Thomas, Fred Davis and Malcolm Kelly, among others--to get playing time. They can expect to see Albert Haynesworth have an impact on the defensive line and they can expect to see Derrick Dockery reunite with our offensive line.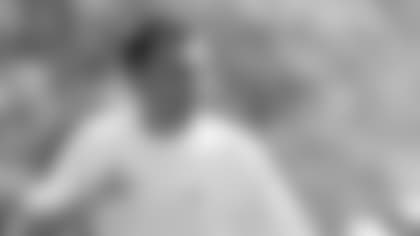 "Our new punter Hunter Smith is a significant addition and that area of special teams should improve. And the last thing I expect fans to see is a much faster offense and a much-improved quarterback in Jason Campbell.
"Starting in preseason, our formula is to elevate the team from the backup positions on, and then moving forward get our starters--our mainstays--to elevate their game as well."
Q: Your offense is in its second year in Washington. What do you see as areas of improvement?
A:"Our players and coaches are much more knowledgeable in our offense this year. As the head football coach, last year I put in most of the offense, but this year [offensive coordinator] Sherman Smith is putting in more of the offense.
"This year, I can take a step back and not have to teach as much. The coaches are more efficient in what they're doing. So the startup costs from last year are turning into reaping the benefits of our investments this year.
"Also, the speed with which we play will be different. Last year, we had some exciting moments on offense, but that's not where I want this offense to go."
Q: What specifically in Jason Campbell's development this offseason is going to help drive where this offense goes?
A:"He's much more explosive away from the line of scrimmage. He's playing at a higher physical level, just in terms of his ability. He has made himself understand what we're trying to do. He understands more about the athleticism that it takes to play the quarterback position. And I think he's seeing that he's a pretty good athlete.
"What he learned last year, even up to game 16, was just the nature of being on the line of scrimmage and controlling the run game, controlling the passing game and controlling the protection situations. And then, when the ball is snapped, he learned how to read and throw on the kind of rhythm that we expect from him.
"Jason progressed as he went along. Now, with the comfort of the terminology, with the comfort of what the expectations are, I think Jason has risen up."
Q: In looking at your past history as a quarterbacks coach in Seattle, Matt Hasselbeck in his second year in this offense made a good, solid jump in terms of production. Can Jason Campbell do the same?
A: "Yes, I do think so. Matt really came on in his third, fourth and fifth years, when he became an All-Pro, but his first year in this offense [in 2001] he actually lost his starting position to Trent Dilfer. Matt would go on to get his position back after Trent suffered an Achilles injury.
"Once Matt got his job back, he just took off. He began to discipline himself much the way Jason is trying to discipline himself now.
"This offense is not a mystery. We call it the West Coast offense, but when you look at teams around the league, they run many of the same plays. A lot of people say, 'The West Coast offense is a short passing game.' Well, every NFL team throws short passes. Everybody checks the ball down to running backs. That's how you move the ball.
"But we take our shots, too. We extend the field vertically. We have the routes that most teams have--and others they don't. It's a matter of when to utilize those routes and it's the ability of your receivers to execute the play. That's what makes the offense go.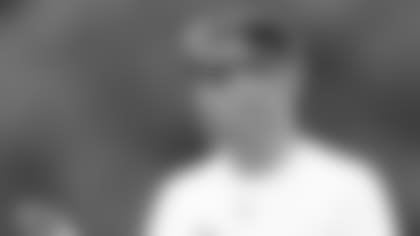 "In the West Coast scheme, the mystique is how you install it, how you get it across to the team and how fast you can run it.
"We really try to push the envelope with our tempo. The multiple personnel groups, the idea that you don't repeat plays very often and that you can just keep pushing and mixing--I think those are the elements that make our offense pretty sound and unique."
Q: Last year was your first as a play-caller at the NFL level. Have you reached a comfort level in calling a game?
A: "I've always had a sense in my mind for calling plays. Playing quarterback and being involved on offense for as long as I played, I enjoy anticipating different situations that arise during games.
"I have an approach that I'm taking--I try to be aggressive and attack--and I'm never at a loss for a play. Overall, I feel very comfortable in my play-calling."
Q: Do you enjoy the pressure of play-calling?
A: "Absolutely. It feels as if I'm playing and I'm moving my players around. It feels as if I'm playing quarterback and the quarterback position is an extension of me.
"That's why when Jason comes to the sidelines after a successful series, I give him a high-five. Even if the series wasn't necessarily successful, I still get excited when I see that he's executing the offense the way it needs to be run. That makes me feel like I'm executing the offense the way it needs to be run as well.
"So I think play-calling is the best. No question about it. I can understand why Mike Holmgren never gave up play-calling because he's a good play-caller and he's passionate about it. And I'm pretty passionate about it myself."
Q: How do you find a balance of bringing your coaching staff into the play-calling and decision making?
A: "I make everyone responsible for certain study during the week and I let everybody come in with input in the game plan. When we go to the game, everybody is well versed in the whole and when I call a play, somebody on our staff has had a part in the decision making of why a play is in the game plan. I think we all take ownership."
Q: Last year you emphasized 'acting medium,' but since football is such an emotional game, how do you strike a balance between the two?
A:"There's so much emotion in a game--every game is like a roller coaster--and there are a lot of highs and lows. When the lows happen, an interception or a fumble for example, you've got to dig down. Obviously it's not a great feeling to fail on the football field, but you still have to come back out, regroup and play the next series.
"So my feeling is, 'Don't take three series to get past it, because you can't afford to take three series to get back to even. You've got to come back out the next series and you've got to perform.'
"I've had it happen to me. I have played a game and in the first half I've thrown two touchdowns. We are cranking. In my mind, I'm thinking, 'I'm kind of lights out right now.' And we go in at halftime and we are exchanging high-fives, the coaches are saying, 'Man, you're playing great!' And then I come out and really struggle in the second half.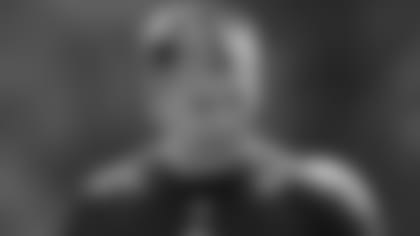 "I think the reason I struggled was because I already thought I had played a great game. But I had really only played a great half. So I always say, 'Don't get so high and mighty that you can't play the next series.'
"The champions, the guys who are really All-Pro players--they just play steady. It's almost an expectation they have inside of themselves of, 'Well, isn't that what I'm supposed to do? Or, 'Isn't that the way the game is supposed to be played?'
"That's why I talk about acting medium. Just stand steady. You're going to ride a little bit of the emotion but you're not going to spike because there's enough euphoria after the game. There's an afterglow of a great team win, and there's enough of that for everybody."
Q: If you had to summarize your coaching philosophy in one phrase, what would that phrase be?
A: "I've had many phrases. I've used one particular quote several times and it's never really been in the public that much, but I use it with the players often. And the quote is this: 'If you do what you've always done, you will be what you've always been.'
"I really think that this game is continually growing--there are some staples and there are some things that you have to do--but you have to continuously grow with this game. We were 8-8 last year and so we can't do what we've always done.
"When we get to the Super Bowl, it will be the result of some very fortunate plays that we made and some tremendous athletic effort. When we get to the Super Bowl, there will be a tremendous highlight reel of how we got there. Yet, the next year, you can't do the exact same thing, because the team is changing and the game is changing.
"The quote also talks about the growth that we must have. Jason Campbell can't always do what he's done because I don't want him to be what he has always been. I want him to get better. Chris Cooley made the Pro Bowl last year but he's better--remarkably better--than he was last year because he understands that idea.
"As coaches, we look at where we want to be and we look at who we are and we try to close that gap. How do you do that? You have to experiment and you have to use your strengths and eliminate your weaknesses as much as you can."
Q: How would you explain your approach to leadership?
A: "I don't have a fear of making decisions and if things aren't working out I know I can change direction. I don't think that I have to know it all and that it all has to be me. That's why I delegate responsibility to the right people.
"I try to show the players and the coaches that I'm in this with them and that we are all in this thing together. That's the way I want to lead. I want to be able to serve the group as well as have each individual serve the group, and yet I make the final decision.
"I don't try to lead with an iron fist and say, 'We are only doing it this way.' That's not me.
"One of the things that Mike Holmgren taught me was that you've got to have the right system and the right accountability. Once you set the expectations, you can just let them go and let everybody do their thing. That's my leadership style and, whether it's successful or not, I think there is logic to it."