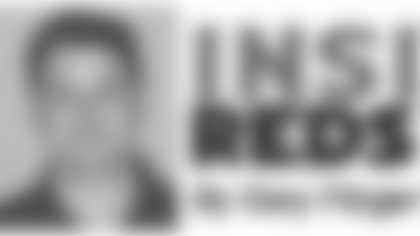 Midway through the fourth quarter of Thursday's preseason game against Baltimore, Jim Zorn watched his third-team offense jog onto the field at M&T Bank Stadium.
This was Colt Brennan at quarterback. This was Keith Eloi and Trent Shelton at wide receiver. This was Robbie Agnone at tight end. This was Scott Burley and Devin Clark at offensive tackle and Edwin Williams at guard.
Time for coaches to find out how much rookies and first-year players had learned after two weeks of training camp.
Based on the Redskins' 23-0 defeat at the hands of the Ravens, there is plenty of room for improvement.
"Our young guys thought that they had watched this game all their lives, and they finally had the chance to go out there and play it, and they thought it would be just like it was [in college]," Zorn said. "Well, it is not like it was [in college].
"I think some of the young guys saw from some of the veterans that they need to pick things up. Quite honestly, we played guys who need to improve. They need to play better in the coming weeks."
As it is for all NFL teams, depth is an issue that could grow in importance as the Redskins get ready for the regular season.
The NFL is a league of attrition, and oftentimes the team with the least number of injuries is left standing at the end.
Zorn knows that questions about depth will arise if the youngster continue to struggle like they did on Thursday night.
"It shows that our backups need to be better," Zorn said. "Some of it is youth and getting a feel for the NFL. You could see the hesitation and some guys playing soft. You have to have a plan when you're out there, and some guys didn't have a plan."
In six offensive series in the second half, the young Redskins logged just 72 yards and four first downs.
Brennan completed his first pass of the game for a 21-yard pickup to D.J. Hackett. It was a lone bright spot for the second-year quarterback, who completed 4-of-12 passes for 43 yards and one interception. He was also sacked three times and forced to scramble three other times.
The interception was costly because it happened in Baltimore territory.
"Colt came in and started out very well completing a roll-out pass," Zorn said. "As things went along, the production was not there. It was not based solely on Colt. The group was not consistent and I do not think Colt was consistent in some of the things he did, either."
Zorn has spoken with Brennan and all of the roster hopefuls that preseason is their time to make a mark.
"This is really their season," Zorn said. "We are looking for guys we can trust. Colt is no different. We are looking to be able to trust him. He has to play disciplined football, as does that whole group that was in there. We were not as disciplined as we need to be."
It wasn't just the offense, though.
On the Redskins' defense, Justin Tryon was targeted by Ravens quarterbacks time and again. Robert Henson let an interception slip through his fingers. Michael Grant tried to intercept a pass in front of Jayson Foster, but he came up empty and Foster raced the other way for 64 yards.
Regarding Tryon, Zorn said: "He was probably a little soft [in his coverage], but he will learn things from this football game. They picked on him and I think he will rise up. I think he is a good player."