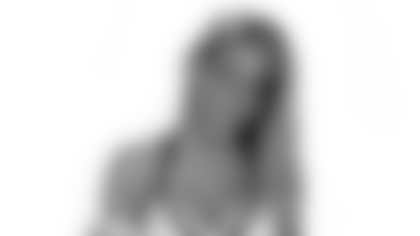 My name is Ashley and I couldn't be more excited to be joining you for the first time this year as a Washington Redskins Ambassador.
I have lived in Northern Virginia my entire life and to this day, I still live within ten miles of where I grew up. I am an only child, fortunate enough to have the most amazing, loving and supportive parents.
Before becoming a part of the Redskins family, I spent the majority of my life dancing and cheering. I was technically trained in Jazz, Tap & Ballet among many other styles. I danced competitively for 13 years before changing directions and becoming a cheerleader. I cheered throughout high school and into college as a member of the nationally ranked co-ed cheerleading squad of George Mason University.
From Mason I earned a Bachelor of Science degree in Events Management. After graduating, I was lucky enough to land my dream job as a pageant coordinator for the Miss USA Organization. As a former pageant contestant, I feel truly honored to be on the other side helping young women to achieve their goals and reach their dreams each and every day.
Any free time that I can manage to find, I spend with my puppy Lily, and the most important people in my life - my friends and family. They are my heroes, my role models and my personal cheerleaders. Without them nothing would be possible.
I am truly honored to have the opportunity to be part of a squad with such amazingly beautiful, intelligent and talented women. I look forward to meeting each and everyone of you this season, so be sure to come say "hello!" I'll be seeing you on game day!