With elections less than a month away, one popular question politicians will put to voters is: Are you better off today than you were a year ago?
Redskins fans may well ask themselves the same thing.
Last year? A 2-2 record after four games. This year? A 2-2 record after four games.
Be assured you are better off this year than you were a year ago when the Redskins clunked to a 4-12 record.
The Redskins of 2009, with a schedule softer than featherbed, lost their opener to the New York Giants, who finished 8-8. Beat the St. Louis Rams (1-15). Lost to the Detroit Lions (2-14). Beat the Tampa Bay Buccaneers (3-13). Combined victory margin: Five points.
These new Redskins, still assimilating new systems and personnel, hold victories over the Dallas Cowboys and Philadelphia Eagles.
That's two NFC East triumphs, against none a year ago. That technically allows the Redskins to claim first place in the division.
They held off late charges by Dallas and Philly to win, didn't quite manage the same against the Houston Texans and just flopped against the improved Rams. Despite a terrible start in St. Louis, the Redskins rallied from 14 points down to take the lead, though that didn't hold up.
Even so, they're getting a much better idea under head coach Mike Shanahan of what to do and how to do it.
"I think that no matter what situation we get in, we can get out of things," wide receiver Santana Moss said after the club knocked off the Eagles 17-12. "I really think that even though we will not win all games, we will come out on top in many of them."
After last season's 2-2 start, the Redskins won only twice more. And that was with the luxury of an easy schedule, a luxury they do not enjoy now. Yet none of their remaining opponents is unbeatable. All of them have been beaten, including the Indianapolis Colts (twice).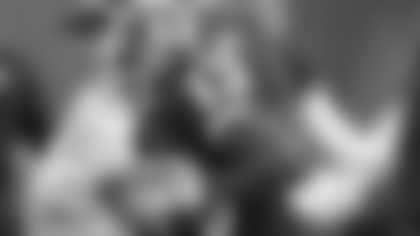 One quarter of the season done. Plenty more to go. Here's a quick review and preview.
OFFENSE: The running game started slowly but continues to perk up. The Redskins average 4.3 yards a rush and Ryan Torain adds a nice outside burst to Clinton Portis' steadiness.
Torain carried seven times on the Redskins' last possession against the Eagles, helping drain nearly three minutes off the clock to limit the time the Eagles had on their final desperate drive.
Donovan McNabb is still looking for the same rapport with his other receivers that he has with Moss and tight end Chris Cooley but Anthony Armstrong has contributed a couple of huge receptions and will only get better.
The Redskins have chalked up pass plays of 62 yards (twice), 57 and 56. They can use the whole of the field. They need to use more receivers.
DEFENSE: Measured in terms of yardage, not great. The club ranks 31st. Let's throw in some other critical factors, though. DeAngelo Hall's fumble return for a touchdown provided the only touchdown in the Dallas game and his interception in the end zone sealed the Philly win. Kareem Moore has a pair of takeaways.
The six turnovers in the Redskins' pocket are already half as many as they created in all of '09 when they were last in the league.
Defensive lineman Albert Haynesworth showed a firmer grasp of the new system with a strong performance against the Eagles and his continued emergence will make a difference.
Shanahan said Haynesworth's work against the Eagles – four tackles, one for a loss, a pass defensed, some holding calls drawn in 30 snaps – was his best to date.
"The more he plays like that, the more he'll play," Shanahan said.
A little more opportunism and better hands in the secondary can add to the turnover total and give the offense better field position.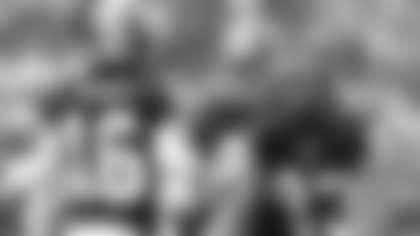 Don't dispute the physical nature of this group. It put the opponents' top two players out in the past two games – Steven Jackson of the Rams, Michael Vick of the Eagles – and left Eagles running back LeSean McCoy with a fractured rib.
SPECIAL TEAMS: Brandon Banks added some pop into this group with a 53-yard punt return to set up a touchdown against the Eagles. Devin Thomas averages 28 yards per kickoff return.
That tandem looks solid, though we're judging Banks on one game. But in that one game he rang up 75 yards on punt returns, nearly half of what the Redskins totaled a year ago.
Kicker Graham Gano's only missed field goal was from 49 yards. He also had one blocked and that was because of a breakdown in protection. Punter Josh Bidwell's cranky hip must heal but he has been adequate.
Gano, Bidwell (who holds on placements) and first-year long snapper Nick Sundberg provided more than a few rocky moments and those must be eliminated. Time will tell and hopefully help.
INTANGIBLES: Four games indicate the Redskins need every bit of 60 minutes (and maybe more) to either win or lose. The Dallas game hung at the end on a holding penalty against the Cowboys on the final play, the Eagles game on a tipped ball in the end zone that Hall came down with. The Texans' loss came in overtime.
"I just wish we could finish the game without all that drama," linebacker Lorenzo Alexander said.
They can. They can if they score a little bit more in the second half. OK, make that a lot more. Blanked over the final two quarters by Philly, the Redskins have scored one touchdown in the second half this season and three points in the fourth quarter. The offense could provide more breathing room for the defense.
Eliminating penalties in the red zone can make a big difference for the offense, which then aids the defense. The return at left tackle of a healthy Trent Williams, out the last two games with knee and toe injuries, improves all prospects.
---
Larry Weisman, an award-winning journalist during 25 years with USA TODAY, writes for Redskins.com and appears nightly on Redskins Nation on Comcast SportsNet. Read his Redskinsblitz blog at Redskinsrule.com and follow him on Twitter.com/LarryWeisman.