The Redskins dispersed for some down time and a bye week.
Stop celebrating. They'll be back. And so will you. They can't quit and you can't quit them.
That's just one more tangled relationship that could stand a good therapist.
The Redskins will be back with a play-calling system that has a consultant sending in pass plays and the offensive coordinator calling the runs and the head coach chiming in at various times.
They will be back with two past Pro Bowl players, left tackle Chris Samuels and tight end Chris Cooley, unavailable, though Cooley could return in four weeks.
They will be back with a struggling offense that ranks 24th in the league, a running game mired down and a passing game that lacks explosion.
They will be back with a defense that, despite its ranking of fifth overall, fails to make big, game-turning plays or even smaller ones that allow the offense some field position.
Three interceptions? All by one guy? No team has fewer. Seven takeaways? That ties for the league low and does not offset the 15 turnovers that are more than all but four other teams have thrown or fumbled away.
In 16 quarters played at home, the Redskins have gone without a touchdown in 13. They trailed the St. Louis Rams 7-6 at halftime, the Tampa Bay Buccaneers 10-0, the Kansas City Chiefs 3-0 and the Philadelphia Eagles 27-10. They came back and beat the Rams 9-7 and the Bucs 16-13 and that says what?
The Rams and Bucs are both 0-7. The Rams are 26th in the NFL in offense, the Bucs 28th. The Rams are 30th in defense, the Bucs 27th. In a league marked by radical highs and lows in overall team performance, the Redskins hover just above the worst of the worst.
They will be back. Nine games remain. You will be back because, well, this is your team and you love it and you hate it and you, oddly enough, might enjoy loving to hate it. Who said it would be easy?
Questions outstrip answers. Age weighs on a roster whose young players contribute too little. The coach is the coach through this season, it is said, but he can no longer do the thing he was hired to do – call plays.
An offensive line that lacked depth coming in will go out even thinner. Samuels is likely to retire due to his spinal condition and guard Randy Thomas, out with a torn triceps, will be 34 and in his 12th season if he returns next year. Center Casey Rabach's contract is up and if he comes back in 2010 he will be 33 and in his 10th season.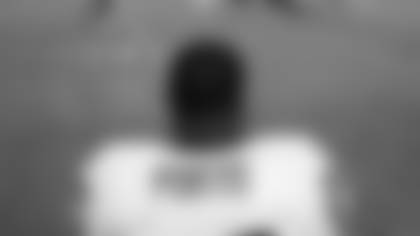 "We knew in camp that if we had injuries along the offensive line, it was going to make things a little bit tougher," quarterback Jason Campbell says.
Things were tough when Thomas and Samuels started. Back then the Redskins' problems surfaced primarily near the goal line. They moved the ball well enough but couldn't finish drives. Now they can't sustain them at all.
They converted three of 12 third downs against the Eagles, two of 14 against the Chiefs, two of nine against the Carolina Panthers. That's 20 percent in the three losses and the Redskins rank 28th in the league in that category.
Maybe it all starts up front but it filters back quickly. Think about that Eagles game. Clinton Portis averaged 3.1 yards a carry, rushing 14 times for 43 yards. Long gain? Nine.
No wonder he flung his helmet in frustration.
Not every sack can be blamed on the offensive line but is it not understandable that Campbell now hears footsteps and wonders about the security of the pocket?
Head coach Jim Zorn says he tells Campbell to expect seven hard hits a game. Campbell has endured 20 of the 23 sacks the Redskins have allowed. In 2007, when he started 13 games and missed three with a knee injury, he took 21 sacks. Last year? There were 38 in 16 games. The current rate puts the team on pace to allow 53.
Defensive players talk about their desire to help put the offense in advantageous positions to score. They don't do it, but they talk about it.
Against the Eagles, the Redskins had 13 possessions. Three began on the Eagles side of the field and two led to touchdowns. The Redskins did not have a single possession that started on Kansas City's side of the 50 and did not score a touchdown. Twice against the Carolina Panthers they had short fields and twice they scored touchdowns. If the defense would like to play with a lead, it must do more to help the offense secure one.
"We need to start making plays on defense," cornerback Carlos Rogers acknowledges.
Special teams could also help. They cover kickoffs and punts well. They return kickoffs well enough. Punt returns? Antwaan Randle El averages 5.2 yards per. Santana Moss averages 3.8. The longest return this season is 15 yards and the Redskins only have 72 yards on punt returns all season. The offense needs a short field and isn't getting the boost from this phase of the operation.
This is a quiet time at Redskins Park. A chance to exhale. An opportunity to heal and recharge.
This hasn't been the season they wanted or expected. Not for them and not for their fans. Nine games remain. Miracles will not occur but better football should happen. It has to.
They will be back. And so will you.
---
Larry Weisman covered professional football for USA TODAY for 25 years and now joins the Redskins Broadcast Network and Redskins.com to bring his unique viewpoint and experience to Redskins fans. Go to Redskins.com for the Redskins Blitz column and NFL Blitz on Friday. Larry also appears on The Jim Zorn Show on WRC-TV on Saturday night, on Redskins Nation, airing twice nightly on Comcast SportsNet, and on ESPN 980 AM radio, all in the Washington, D.C. area. Read his blog at redskinsrule.com and follow him on Twitter.com/LarryWeisman.