Brandon Banks had been so close to breaking a return the last few weeks.
All he heard from coaches, teammates, friends and family was "almost."
He "almost" returned a kickoff for a touchdown. He "almost" returned a punt for a touchdown.
"Almost" isn't good enough for Banks.
On Sunday in Detroit, on the fast track of Ford Field, Banks finally broke loose.
Banks, the 5-7, 150-pound speedster, scored his first NFL touchdown on a 96-yard kickoff return in the fourth quarter against the Lions.
The score gave the Redskins a short-lived 25-20 lead. The Lions came back to win 37-25.
In all, Banks returned six kickoffs for a 35.5-yard average and five punts for an 11.6-yard average.
His 271 combined kickoff and punt return yards set a Redskins franchise record, according to the team's public relations staff.
"It felt good," Banks said. "I've been waiting all season to pop one...I was happy to get a return, but I would have been happier if we won."
Banks also had a kickoff return for a touchdown in the third quarter, but that one was called back due to a penalty on Reed Doughty for an illegal block above the waist.
Banks was celebrating in the end zone when he turned around. He didn't understand why Lions fans were cheering until he saw the yellow flag.
"I thought [Doughty] was doing a great job hustling, I don't really agree with that penalty," Banks said.
He later admitted: "I was hurting. I thought, 'It can't be true.'"
Fortunately, the Lions kept kicking the ball to Banks. He would get another chance.
Midway through the fourth quarter, Banks took another kickoff and rolled right. Again, he out-paced coverage.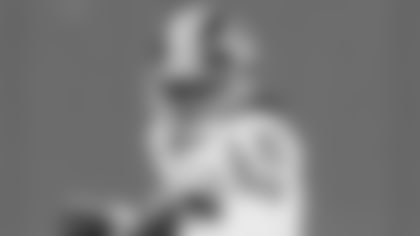 He saw wide open space – and he ran for it.
Banks slipped past Hanson again and our-raced several defenders to the end zone for the 96-yard touchdown return.
This time, there were no flags.
"I saw a lot of field, a lot of space to get open that the special teams guys gave me to run, so I just made the best of it," Banks said.
He made sure he kept the football, too.
After his best day as a pro, it's clear that Banks is developing into a certifiable weapon for the Redskins.
Along with his touchdown, Banks also had a 46-yard kickoff return to set up the Redskins' first touchdown in the second quarter, a 6-yard touchdown pass from Donovan McNabb to Ryan Torain.
Later, he had a 24-yard punt return to set up a Graham Gano field goal, giving the Redskins a 13-7 lead as time expired in the first half.
And in the third quarter, he had a 35-yard punt return to set up the Redskins' second touchdown of the game, a 5-yard run by running back Keiland Williams.
Banks admitted he was surprised the Lions kept kicking to him.
"I made the best of it," he said. "I think a couple times they tried to kick away from me, but I think [the kicker] missed the ball and I was able to get it."