Ebony Adomanis
Administrative Assistant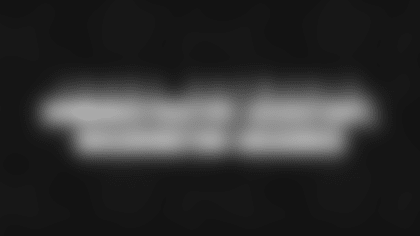 Time at the Commanders: 2 years, 5 months
Describe what you do with the organization. What's your favorite part about what you do?
"As administrative assistant for our marketing and content departments, now called Washington Branded, I help manage the calendars for our executives, book travel, support wellbeing in whatever way I can and just generally try to keep the department staying organized. My favorite part of my job is my co-workers and spending time with them."
What inspires you to come to work each day?
"Being there as a resource for people is something I really enjoy and feel capable of offering."
What's a work-related accomplishment that you're really proud of?
"While not directly related to my role, I've worked to cultivate a sense of community across the department I support."
What motivated you to want to join the B.E.N. leadership team?
"Now that I'm more tenured in my career, one of my goals is to mentor more. I thought this would be a great way to do that and connect with others. At this point, I know what it's like to be a young Black woman in a corporate world, and I would love to have the opportunity to give a little bit of guidance."
What is a current, past or future B.E.N. project or initiative that has excited you?
"We have some awesome ideas that we are fleshing out. Victoria [Senior Payroll Manager] is putting together a plan for a mental health awareness panel. While therapy and opening up about mental health are things that have become less taboo overall in our society, Black citizens are less likely to seek out mental health support when in need, so I think an initiative around that topic will be really important."
What type of impact are you looking to have with B.E.N.?
"In addition to sharing my experiences in the hopes that it will help other Black folks, I also want to help non-Black folks gain insight into our experiences. It can be very easy for others to disconnect from the lived realities of those in marginalized groups. They're not feeling and seeing things we may feel and see every day."