Tonya Hill
Administrative Officer to the President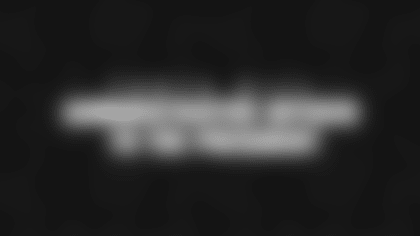 Time at the Commanders: 2 years, 7 months
Describe what you do with the organization. What's your favorite part about what you do?
"My role has many hats, but my main responsibility is keeping the president organized and hyper-focused on the granular details in his day-to-day routine. I often view myself as a master scheduler, a thought partner and the president's right hand. Ultimately, I am responsible for ensuring that nothing falls to through the cracks. One of my most favorite things that I do in my job is formally and informally connect with employees. Every day when I come into the office I pride myself on trying to speak to every employee I encounter. People feel like they matter when they are acknowledged, when someone gives another person just a simple hello. It's important to me to build relationships, to inspire one another, to build trust. I often tell people that my door is always open and to feel free to stop by."
What inspires you to come to work each day?
"What truly inspires me is making a positive impact, walking in my purpose and having the confidence knowing that the senior leadership team, as well as other members of the organization, trust my unique skillset in helping the Commanders work as a cohesive group."
What's a work-related accomplishment that you're really proud of?
"I'm really proud of being a part of history and supporting the first Black president of an NFL franchise."
What motivated you to want to join the B.E.N. leadership team?
"I was motivated to be a part of the B.E.N. community to give members a platform to connect with one another and to have them understand that it's a free-of-judgement zone. They can have candid conversations on what matters to them. They can talk about how to advance their career, what the first step is in identifying a mentor or just understanding what life is like outside or within the organization to allow them to reach their potential."
What is a current, past or future B.E.N. project or initiative that has excited you?
"One that comes top of mind is a panel discussion with Tim Hightower in which he promoted his book A Dream Worth Fighting For. Hearing his compelling story and the level of resilience he displayed and listening to him explain his purpose extremely motivated and resonated with the members of B.E.N. You really don't know what someone has been through until they are willing to share it and just unpeel the onion and be vulnerable."
What type of impact are you looking to have with B.E.N.?
"I hope my involvement with B.E.N. will empower members to bring their authentic self to work where they can learn, support one another and elevate one another. I think it's really important for people to understand that they have B.E.N. as part of their network, foundation and support to help them accomplish whatever it is they want to accomplish."