Victoria Lee
Senior Payroll Manager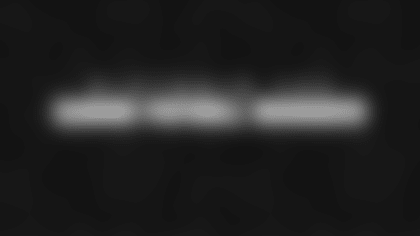 Time at the Commanders: 6 months
Describe what you do with the organization. What's your favorite part about what you do?
"As Senior Payroll Manager, I oversee the payroll for both business and football ops, making sure everybody is paid accurately, on time and in compliance. I love working with the Commanders. Before starting here, I honestly did not know how much goes into football operations, and one of my favorite things is just seeing the excitement and knowing some of the ins and outs that come with working with a football team."
What inspires you to come to work each day?
"Success motivates me to come to work every day. I'm very big on trying to make sure that I am doing a good job, persevering in my field, and staying abreast of what needs to go on to ensure the process is seamless. So, being successful in my role and also taking the initiative to go further."
"I wanted to be a part of a platform that inspires. It can go a long way to help someone who is struggling or just wants support from somebody that they can relate to. Another thing I love about being a part of B.E.N. is the exposure to opportunities, roles and ideas. That opening of doors and education can be really motivational for all involved."
What is a current, past or future B.E.N. project or initiative that has excited you?
"B.E.N. has worked with a lot of HBCUs, which I think is awesome because it gets students motivated to pursue business operations roles in the NFL. Those HBCU-B.E.N events are very important. I wish somebody would have reached out to me when I was in college just to say, 'Hey, here's another career that you can look into.'"
What type of impact are you looking to have with B.E.N.?
"My biggest goal is just to be a part of helping. If I could inspire just one person, that would be great, or if I could just help somebody else inspire one person that would be great."