Country music star Billy Ray Cyrus will sing the National Anthem and perform in a halftime show during the Redskins-Eagles game on Monday, Nov. 15 at FedExField. Kickoff is 8:30 p.m. ET.
Cyrus is a multi-platinum recording artist who has sold more than 25 million albums worldwide. His 1992 debut album, "Some Gave All," spent 34 weeks on Billboard's Top Country Albums chart and holds the record for the longest time spent by a debut artist at No. 1 on the Billboard 200 at 17 consecutive weeks.
Cyrus's breakout hit "Achy Breaky Heart" from that album was an international sensation and won Single Of the Year by the Country Music Awards and Favorite Country Single at the American Music Awards.
In recent years, Cyrus has introduced himself to a new generation of fans as a television star. He played the father of his daughter Miley's fictional character in the hit series "Hannah Montana" and has competed on "Dancing With the Stars."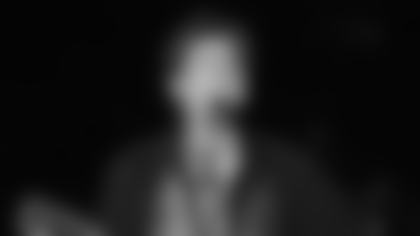 This is the third time this season that Cyrus has sung the National Anthem at a Monday Night Football game.
He performed at the San Diego Chargers-Kansas City Chiefs game on Sept. 13 at Arrowhead Stadium and the Houston Texans-Indianapolis Colts game on Nov. 1 at Lucas Oil Stadium.
Cyrus is the latest national recording artist to perform during a Redskins game at FedExField.
Mary Chapin Carpenter sang the National Anthem at the stadium's first regular season game on Sept. 14, 1997. On Sept. 27, 2004, country music star Tim McGraw performed his hit single "How Bad Do You Want It" at halftime of a Redskins-Cowboys game at FedExField. A year later, on Sept. 11, 2005, Jessica Simpson and Nick Lachey sang "America the Beautiful" prior to the Redskins' season opener against the Bears at FedExField.
On Dec. 27, 2009, rapper Wale performed at halftime of a Redskins-Cowboys game. And earlier this year, on Sept. 19, Washington, D.C., funk music legend Chuck Brown performed at halftime of the Redskins-Texans game.