Defensive coordinator Greg Blache spoke with reporters in a media session following the Redskins' signing of Albert Haynesworth:
Q: What will Albert Haynesworth bring to the defense?
A: "During the course of a ball game, there are usually four or five plays that usually decide the game. So in 10 plays in the football game, the difference is a snap. It's an inch. I just think that he will give us that difference in pass rush, that difference between a pressure and a sack, that difference between a tackle for a loss.
"I think that he will help impact those four or five plays during the ball game that--usually when you come in on Monday morning you say, 'Oh, four or five plays [cost the team the game].' I think he will be the difference on some of those plays, so you can come in a lot more Monday mornings and feel good about yourself and feel good about your defense, as opposed to in the past.
"I think he is a very dynamic player. I think he is that type of guy that impacts the game.
"Years ago, when I was in Green Bay we signed Reggie White and everybody made the same noise, 'How can you pay millions of dollars to a defensive tackle?' Back then, market value was what it was and Reggie White went on to prove all the naysayers wrong. He continued to be the great player that he was.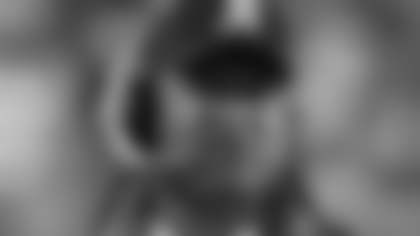 "Albert--he's from the same university [Tennessee], has the same number [jersey No. 92], and he the same powerfulness as a person. I think he dominates the game in the same way. I see Albert coming in here and impacting our defense and impacting our football team in the same fashion."
Q: Did you think it was a long shot that Albert would come play here?
A: "Yeah, I thought it would be a long shot because I knew he would be the top guy on everybody's board. He was the most dominant player available in free agency. I just didn't know what we would be able to do cap-wise. As [the negotiations] worked through, I didn't really believe it would happen. I was kind of pleasantly surprised when we were able to make it happen."
Q: Will you adjust the defense around Albert?
A: "We always try and build our defenses around our players. I've always said we don't try and do Wal-Mart suits. We try and tailor-make our suits. So what we do is when you add a talent to this degree, you adjust the [defense] to fit him. So our schemes will fit him, but also the rest of our guys. It will fit all of our players.
"Right now, I have an idea and a concept of what it will be, but when the draft is done, we will have all the pieces in place. You will know exactly where you want to go with it. At this time, we realize that we have something that we haven't had before.
"[Haynesworth] is a special player--the likeness that he has to Reggie White. I was in Green Bay when we brought Reggie over in free agency. The same thing [happened]. Everybody made a bunch of noise about how it was too much money for a defensive lineman. [White] came in and he fit in well. He transformed our defense to a very, very good defense and in a couple of years he took them to the Super Bowl.
"Hopefully it won't take us a couple of years. I just think that he is a very good piece. He is a very good fit to a group that is already pretty darn good. I think that he may be the piece that can help take us over the top."
Q: Will Albert be effective getting after the quarterback when he is in the game on running downs?
A: "Sure. He has a lot of talent. He is a powerful man. He is about 340 pounds, but he doesn't look that size because he is so big from top to bottom. Yes, he is a guy that can attack the line of scrimmage and be very, very disruptive playing through the run to get to the quarterback."
Q: Do you think it will be a seamless transition for Albert?
A: "I think it will be relatively seamless. I don't see any huge transition because of the quality of the player that he is. What we do, as he alluded to when he spoke [in his introductory press conference], the schemes we run are very, very similar [to the Tennessee Titans, Haynesworth's former team] and a lot of the things that he did. The difference is the terminology.
"There will be some change because, like I said, we have never had a player of this caliber. We have had Cornelius Griffin who is an excellent football player. I think [Haynesworth] is going to help Cornelius become a better player and more of a force.
"At the same time, we have the other guys that line up around him. If it's [Kedric] Golston or if it's Monty [Anthony Montgomery], even the ends--I think it will affect a lot of the things that we are capable of doing up front because [Haynesworth] will dictate so much attention from people."