The Indianapolis Colts hold a special spot in Washington Redskins assistant special teams coach Bradford Banta's heart. 

Before entering the coaching ranks as tight ends coach for the University of Tennessee-Chattanooga in 2007, Banta played long snapper and tight end for three teams, most notably the Colts, who drafted him.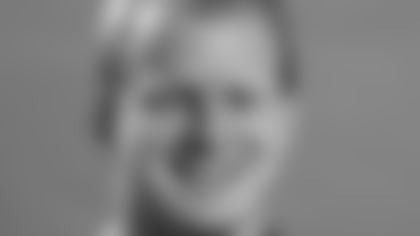 "I have a lot of good memories with the Colts being that they were the team that gave me a chance to play professionally," he said. "We built something there that hadn't been done before, and it was a process that we went through. It ended up being something that we achieved."
When Banta joined the Colts in 1993, the organization had experienced little success dating back to the late 1970's, appearing in the playoffs just once from 1978-93.
In 1995, though, the Colts constructed a Super Bowl-caliber roster that would defeat the No. 1-seeded San Diego Chargers and Kansas City Chiefs in the first two rounds of the playoffs.
It set up a Championship Round matchup with the Pittsburgh Steelers, but the run would end at Three Rivers Stadium, as the Colts' desperation pass with no time remaining would be ruled incomplete after the officials had to review the play.
"One of our goals was to first get into the playoffs, which they really hadn't done before that, and then two, was to win some playoff games," he said. "It was a heartbreaker.
"That was a very close team. Everybody knew everybody. Since they brought Peyton Manning on board, they started building on what we had already accomplished, and they have now taken it to great heights."
Returning to Indianapolis this weekend with the Redskins, Banta said he's hoping to see some of his old Colts teammates and reunite with friends.
"There are still a lot of good friends there and I still keep in touch with them and see them every year whenever we go to the combine," he said. "I'll go out and have dinner with former teammates and some of my old neighbors."