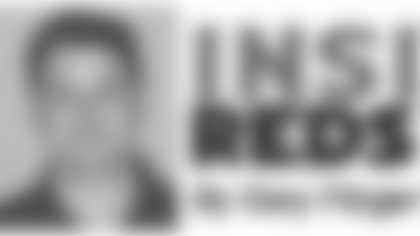 There was no celebrating by Colt Brennan.
All he could feel was relief.
Brennan made up for his costly interception in Friday night's preseason game against New England by throwing a 33-yard touchdown pass to Marko Mitchell. The scored tied the game at 24-24.
Brennan came over to the sidelines and was congratulated by Jason Campbell.
Moments earlier, Campbell was consoling the second-year quarterback.
Brennan came into the game in midway through the third quarter and looked sharp in leading the offense downfield.
On 3rd-and-goal at the Patriots' 3-yard line, Brennan tried to connect with D.J. Hackett at the goal line.
Instead, cornerback Jonathan Wilhite stepped in front of the pass for an interception. Wilhite raced 99 yards down the right sideline for a touchdown to give New England a 24-17 lead.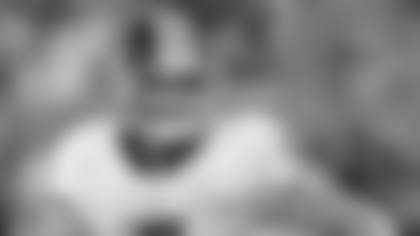 "The cornerback had good coverage," Brennan said. "I was just trying to squeeze it in there. If I threw it a little more out front of the receiver, we might have been able to make the play."
To add insult to interception, Brennan took a hard tumble as he was blocked out of pursuit on Wilhite's return.
Brennan, scheduled to play the entire second half of the game, had to shake off the bad play.
He is competing for the No. 3 quarterback job with rookie Chase Daniel, who completed 6-of-8 passes for 58 yards and two touchdowns in a 17-13 win over Pittsburgh on Aug. 22.
Later in the third quarter against New England, Brennan faced a 3rd-and-10 at the Patriots' 33-yard line.
Mitchell got a step on his defender and was open as he raced for the left corner of the end zone. Brennan's pass was on target and Mitchell pulled the ball in just as he crossed the goal line for a 33-yard touchdown catch.
"At first I didn't think the play would be there, but the safety stayed inside," Brennan said. "Marko did a great job. He was supposed to run a hitch and stop, and then he realized the defense had busted the coverage.
"So he put his hand up and ran for the end zone. I saw him at the last second and threw it to him."
And a burden was lifted, if only for a moment.
"Last year [in preseason], I was taking chances and it seemed like everything was going great," he said. "This year, it seems like every time I take a chance, I pay for it. To finally get in the end zone and finally have a touchdown, it is like a monkey is off my back."
Brennan completed the game completing 6-of-12 passes for 81 yards, to go along with the touchdown pass and the interception.
For the preseason, Brennan has completed 13-of-29 throws for 166 yards, one touchdown and three interceptions. His QB rating is 35.2.
He was under pressure on several throws and was sacked four times. He has been sacked seven times this preseason.
Jim Zorn called Brennan's performance a "mixed bag."
Along with the interception, Zorn was critical of Brennan taking a sack after the Redskins moved into field goal range in the fourth quarter.
The sack pushed the offense back to the Patriots' 34-yard line.
The game still tied at 24-24, Shaun Suisham came on for a 52-yard attempt. His kick sailed wide left.
"Colt had some really big plays, a couple of really big throws and a couple of great adjustments," Zorn said. "Yet he showed his lack of NFL experience out there, especially on the interception and the sack. Other than that, he is going to like some of the things that he did."