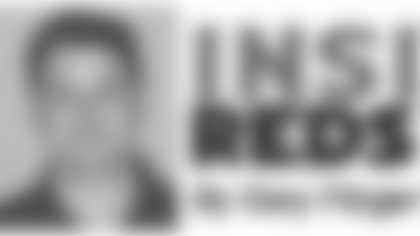 Wherever you turned at Redskins Park last season, it seemed Colt Brennan was there.
The easygoing, seemingly care-free quarterback called himself a "sponge" in his rookie season. He soaked in the NFL experience, learning the nuances of playing quarterback at the highest level.
"It's nice to have the first season done, because now you have finally seen it and you know it," Brennan said. "You're not questioning anything anymore. It was a great experience. I finally got to see what the NFL is all about."
What are his plans now that the season is over?
He won't be on the field with NFL stars, but he will be in Honolulu when the game is played on Feb. 8.
Brennan, who remains one of the most popular football players to come out of the University of Hawaii, expects to spend a month vacationing in Hawaii. In the days leading up to the Pro Bowl, he expects to hang out with Chris Cooley, Mike Sellers and Clinton Portis, among others.
Drafted by the Redskins in the sixth round last April, Brennan was the club's third quarterback in 2008.
He knew it wasn't in the plans for him to get a snap in a game.
Of course, transitioning to the NFL level was a challenge in itself.
"There was so much that was new," he said. "New feelings, new assignments, new things to get used to. You're coming from college where you were a starter and you had a lot of responsibility. For me and most of the other [rookies], you had to come into a backup role.
"It was okay because you had time to learn and adjust to everything. But it's nice now to have the first season done and know what to expect next year."
Brennan is expected to continue his development as a backup next year. He remains an understudy to starter Jason Campbell and 14-year NFL veteran Todd Collins.
Brennan has mini-camps and OTAs this offseason to hone his skills, but he admits he's looking forward to preseason games so that he can get on the field again.
Last preseason, Brennan provided some thrills for the Redskins and their fans.
It was an exciting time for the fresh-faced, 25-year-old rookie.
Overall, Brennan completed 36-of-53 passes for 411 yards, three touchdowns and no interceptions. His QB rating of 109.9 led the offense.
In his first professional outing, the Hall of Fame Game against Indianapolis on Aug. 3, Brennan completed 9-of-10 passes for 123 yards and two touchdowns.
His best performance may have been on Aug. 16 against the New York Jets. He completed 4-of-5 passes for 79 yards, including a 33-yard game-winning touchdown pass to tight end Jason Goode.
Brennan showed he had a tendency to hold on to the ball too long in the pocket. He was sacked eight times in seven quarters of action in preseason.
So it's evident that he still had some work to do.
Brennan also had to adjust from a run-and-shoot offense at Hawaii to the West Coast offense in the pros. He excelled in the run-and-shoot system, throwing for 14,193 yards and 131 touchdowns in three seasons.
And then there's his throwing motion.
When the Redskins selected Brennan last April, NFL draft gurus wondered if he would be able to adapt his sidearm release to a more conventional throwing motion.
With head coach Jim Zorn emphasizing a strong, high release, Brennan has worked to adjust how he throws the ball.
The sidearm release, so prevalent last preseason, is not as prominent now, Brennan said.
It's still there, though.
"[Coach Zorn] told me, 'As long as you're accurate with the football and you can get the ball there, I want you to be comfortable,'" Brennan said.
He added: "You saw in the preseason and in practice week-in and week-out, as far as my throwing ability, that has never been a question. It was never a question in college. It was something that people questioned whether it would work or not. I think if you watch enough film, you see that it really isn't a problem."
By the end of preseason, Brennan had created some buzz, at least among fans.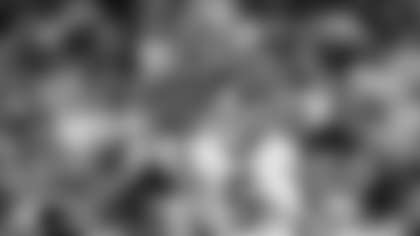 "What I was really excited about was to have a couple games in preseason where I went out there and did a lot of good things," Brennan said. "It allowed me to finally say, 'Look, you can say what you want about me, but when you put me in there, I can get it done. I did it in preseason, I did it in college, I did it everywhere I've been at before that.'
"When you look at some of the people who are successful in sports, it's not always the person with the best technique who succeeds. Sometimes it's someone who steps out of the box. I think when people saw me have success [in preseason], they were willing to accept me.
"People were willing to say, 'He's different, but he's good.' I think people like different. They want to see if I pan out. They want to give me a chance. That was really the best thing I got out of preseason--people got excited about watching me play."
Brennan had arthroscopic knee surgery in early January, a minor procedure. He is expected to be full-go when off-season workouts begin in March.