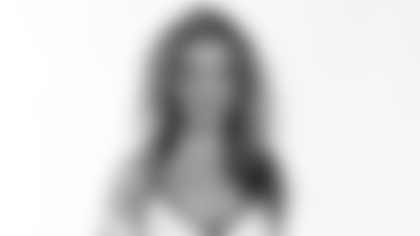 My name's Bri and this is my 2nd year as a Washington Redskins Cheerleader Ambassador! I'm so excited to be back for another fun season with my beautiful teammates and the best fans in the NFL! I can't wait to relive the excitement through our new teammates and share another season with the veterans! I'm so honored to be part of such an amazing group of ladies!!!
Thanks to my mom, ever since I was a baby, you could find me wearing the "Burgundy and Gold" and cheering on the Redskins! I was raised knowing who the best team in the NFL is and proud to be a fan!
When I'm not at FedEx Field or watching away games, you can find me working, working out, or spending quality time with my friends and family! I love working out and dancing. I've danced since I was 8 and picked up acting in high school. I continued both at West Virginia Wesleyan College where I got my B.A. in Arts Administration and Masters in Business Administration. After college I decided to pursue the business side of my degrees. After 3 years as a manager with Abercrombie & Fitch, I got promoted to be a District Manager! My family and friends mean the world to me. I don't know what I would do without them! I love every minute I get to spend with them. I'm so thankful to have friends who are like family. You all are truly where I find my strength!
Well Redskins fans, that's a little bit about me! I can't wait to see your smiling faces and your best Redskins gear this season!!! HAIL TO THE REDSKINS!!!