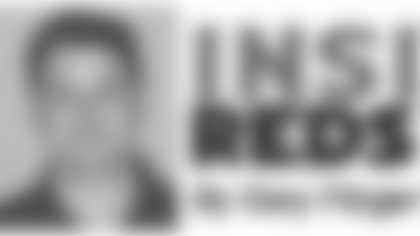 For Jeremy Bridges, success in the NFL was simply a matter of growing up.
The 6-4, 326-pound offensive lineman recognized it early on in his NFL career. He was stunned when he was released by the Philadelphia Eagles after his rookie season in 2003.
Since then, Bridges has worked hard to establish himself as a starting-caliber guard and tackle.
He signed with the Redskins in early May. In training camp, he has seen action at both positions, most recently at right tackle in place of an injured Stephon Heyer.
"Everything is coming along real well," he said. "It's always a bit of a challenge when you come to a new team. You have to learn what the coach wants and exactly what the scheme is, how practice goes. It's different everywhere you go.
"I'm the type of guy who says, 'Whatever you need me to play, I can play it.' I'm here to compete for the starting right tackle job, but I feel comfortable with whatever they have me playing that day."
In Bridges' voice, there was confidence.
That confidence was missing early in his career.
He was a sixth-round draft pick by the Eagles, but he was expected to be drafted much higher.
"Philadelphia didn't work out for me because I wasn't ready for off-field issues," he said. "I was still living the college life and I wasn't taking the responsibility of being a pro seriously.
"I woke up real fast when Andy Reid cut me. He told me, 'You're going to be a great player, but you have a lot to learn about being a professional.'"
Bridges, a native of Magnolia, Miss., headed west to reclaim his career.
He earned playing time on a "young and hungry" Arizona Cardinals club and started 11-of-21 games at left and right guard.
Then he headed back east to Carolina where he started 28-of-41 games, mostly at right tackle, for the Panthers.
Bridges enjoyed his time in Carolina, even though off-field issues resurfaced last December. At a restaurant in Charlotte, he was accused of spraying champagne on patrons and having a dispute with a restaurant employee.
Bridges was cleared of all charges in June.
Released by Carolina on Feb. 25, Bridges credits his Panthers teammates with helping him "grow up."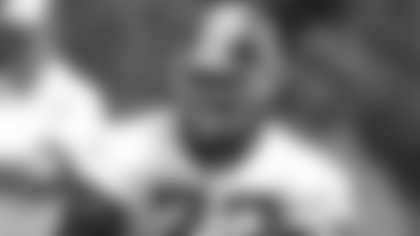 "It was great experience at Carolina," Bridges said. "I played with some guys who were real professionals, guys like [defensive tackle] Mike Rucker and [quarterback] Jake Delhomme. You could learn from them on the field and off the field--things like how to carry yourself and family life."
Bridges said he sees the same character traits in his new Redskins teammates.
"There's a great group of guys here," he said. "They're easy to talk to and they're always willing to help you out. They want you to succeed because they know that if you succeed, then they succeed."
Bridges is competing with Heyer and Mike Williams for the starting right tackle job.
His experience at right guard gives him an advantage when it comes time for roster cuts in late August. Coaches value versatility in offensive linemen because it gives them more options in case of injury.
"I think he probably feels more comfortable at guard," offensive line coach Joe Bugel said. "But if we need him at tackle, that's where he is going to be. He's a tough kid. You can't wear him down and you can't give him enough."
Bridges even saw action at left tackle during June OTAs in place of Chris Samuels, who was rehabbing a triceps injury.
"I see an opportunity here," Bridges said. "They brought me here to compete [at] starting right tackle, and that's just what I'm doing. But I'll do whatever they need me to do and I'll do it well."