Tight end Jordan Reed simply could not be stopped on Sunday vs. the Bears, earning this week's Bridgestone Performace Player of the Week honors.
---
Jordan Reed must like playing the Chicago Bears.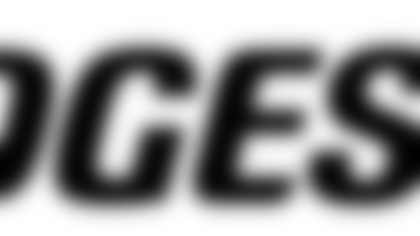 ](http://www.bridgestonetire.com/)The third-year tight end was unstoppable on Sunday at Soldier Field, hauling in nine passes for 120 yards and a touchdown in the Washington Redskins' 24-21 victory over the Bears.
Sure it was an impressive performance, but it turns out it wasn't even Reed's best showing against Chicago in his career.
In his rookie season in 2013, Reed caught nine passes for 134 yards and a touchdown in the Redskins' 45-41 shootout win over the Bears at FedExField.
But the difference between 2013 Reed and 2015 Reed is the way he has blossomed into an all-around threat for the Redskins.
"He's always been very gifted, athletic human," Redskins head coach Jay Gruden said Monday. "He can cut on a dime. He's got very strong hands. He gets in and out of his breaks in a hurry. But now I think he's doing a better job of recognizing coverage and how to get on people's toes and work on leverage, use leverage to his advantage and set people up."
Here's some more notes on Reed's performance Sunday against the Bears:
The 100-yard receiving game was the third of Reed's career and his first of the season. It was the first 100-yard receiving game by a non-running back for the Redskins since Week 16 last season (DeSean Jackson vs. Philadelphia).
Reed scored on a five-yard touchdown pass from Cousins in the third quarter. The touchdown was Reed's seventh of the season and 10th of his career.