Redskins quarterback Kirk Cousins wrapped up a historic home slate of contests in Sunday's win over the Bills, earning this week's Bridgestone Performace Player of the Week honors.
---
**Kirk Cousins on Sunday wrapped up an impressive slate of home games for the 2015 season in a 35-25 victory over the Buffalo Bills.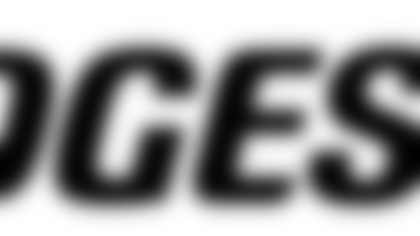 ](http://www.bridgestonetire.com/)But many are just now finding out exactly how impressive Cousins' eight games at FedExField really were.
In all, he completed 192-of-257 passes for 2,170 yards with 16 touchdowns to just two interceptions for a passer rating of 170.0.
His 74.7-percent completion percentage at home? The highest ever in NFL history, with a minimum of 100 passing attempts, according to Randall Liu, the NFL's Director of NFC Football Communications.
Cousins' performance against the Bills on Sunday was just the cherry on top, as he did just a little bit of everything for the Redskins, completing 22-of-28 passes for 319 yards and a career-high-tying four passing touchdowns, while also adding a 13-yard rushing touchdown.
The Michigan State product was also in the Holiday giving spirit, spreading around his four touchdowns passes to three different receivers (Jordan Reed with two, and DeSean Jackson and Pierre Garçon with one apiece), and, in all, seven different receivers totaled at least one reception on the day (Reed 7; Jackson 6; Garçon and Jamison Crowder 3; Ryan Grant, Matt Jones and Darrel Young one apiece).
Here's a ton more on Cousins' game against the Bills and his season so far, courtesy of Redskins Public Relations:
Cousins finished the game with a passer rating of 153.7, one-tenth of a point shy of recording a perfect passer rating for the second time this season.
The 300-yard passing game was Cousins' sixth of the season, breaking the Redskins' previous team record of five (Sonny Jurgensen in 1967, Jay Schroeder in 1986, Mark Rypien in 1989).
Cousins now has 10 career 300-yard passing games, tied with Rypien for third-most in team history.
With his 14th completion of the day – an eight-yard gain to running back Matt Jones – Cousins broke the Redskins' franchise record for pass completions in a single season (327, Jason Campbell in 2009). Cousins finishes Week 15 with 336 completions this season.
Cousins extended his career-long streak of games with a touchdown pass to 14. He is the first Redskins quarterback to open a season with a touchdown in 14 consecutive games since Pro Football Hall of Famer Sonny Jurgensen in 1967.
Cousins remains as one of only four NFL quarterbacks to throw a touchdown pass in every game this season (Blake Bortles, Tom Brady and Russell Wilson).
Cousins (14) is now one game shy of tying Joe Theismann (15 in 1984-85) for the second-longest streak of consecutive games with a touchdown pass in team history.
Cousins became only the fourth Redskins quarterback since 1950 to record at least four passing touchdowns and a rushing touchdown in a single game, joining Trent Green (Nov. 22, 1998 vs. Arizona), Rypien (Nov. 10, 1991 vs. Atlanta) and Norm Snead (Oct. 28, 1962 at the New York Giants).
With four passing touchdowns in the game, Cousins (40) tied Robert Griffin III for the 10th-most career passing touchdowns in team history. He surpassed then-No. 12 Mark Brunell (38) and then-No. 11 Jay Schroeder (39) during the contest.
Cousins is the 11th player in team history to record 40 career passing touchdowns.
Cousins became the third Redskins quarterback since the 1970 merger to record multiple games with four passing touchdowns in a single season (Rypien in 1989 and Griffin in 2012).
Cousins pushed his passing yardage total this season to 3,625, which ranks sixth in a single season in team history.
Cousins has now recorded four consecutive games with a passer rating of 100.0 or better, the longest streak of his career. He is the third Redskins quarterback since 1960 to post a streak of four or more games with a 100.0-plus passer rating (Griffin, five in 2012; Rypien, four in 1988).
Cousins finishes the regular season home slate having thrown 232 consecutive pass attempts at home without an interception dating back to Week 1 vs. Miami, the longest such home streak in team history according to the Elias Sports Bureau.
With the Redskins' regular season home schedule now concluded, Cousins' 117.0 passer rating in home games this season was the best by a Redskins quarterback since at least 1950, surpassing the 111.8 mark set by Jurgensen in 1970.