Joe Bugel was so nervous, his knees were shaking.
So many times, Bugel had stood before a crowd of offensive linemen in the auditorium at Redskins Park, preparing them for their next opponent, encouraging them, shouting at them, using choice words if need be.
Now, Bugel stood in front of some of those same offensive linemen--as well as team officials, staff and media--and announced his retirement.
And his knees were shaking.
At one point, he even looked down to his legs and barked, "Stop shaking!"
This was Bugel, always passionate. Even when talking to his knees.
Bugel retired after 32 seasons in the NFL, 15 with the Redskins. He is best known as the architect of "The Hogs," the dominant offensive line of the 1980s that helped earn head coach Joe Gibbs and the franchise three Super Bowl championships.
Bugel reluctantly agreed to Wednesday's retirement press conference, but in true form, he made it a memorable one.
New Redskins head coach Mike Shanahan opened the press conference by saying he hoped to hire Bugel as his offensive line coach.
"He came in and said, 'Mike, I'm going to retire,'" Shanahan said. "I tried to talk him out of it."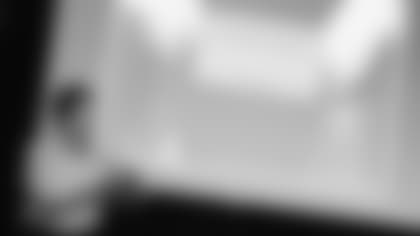 Then Bugel, who turns 70 in March, took center stage. Literally.
He declined to stand behind the podium or speak into the microphone. Not his style.
He was given a standing ovation.
"It has been a great, great privilege for the Bugel family and myself to be able to retire as a Washington Redskin," he said. "That means a lot to a lot of people, and it means a lot to me."
Bugel thanked his family--his wife Brenda, daughters Angela, Holly (who passed away due to a rare form of bone cancer in 2008) and Jennifer and son-in-law Monte.
"The job is consuming, but I loved it," he said. "They knew I loved it. They loved being a Redskin. My kids love the Redskins because they watched me coach in Super Bowls [growing up]. That's what the Redskins are all about right there--Super Bowls."
Bugel also made a point to praise Redskins owner Daniel M. Snyder.
The two have become close friends in the last six years.
"We've got a great owner who wants to do nothing but win," Bugel said. "He has great passion. We always used these three rules: loyalty, passion and friends. That has never changed in our philosophy here--loyalty, passion and friends. I love the man.
"I learned a long time ago--from some great coaches, they said, 'Never be ashamed to look somebody in the face and tell them you love them,' because of their passion, their loyalty, and their friendship. I have no problem looking [Snyder] eyeball to eyeball and saying, 'I love you.'
"What he does on the field and off the field--second to none. Trust me when I tell you that. I am speaking from my heart. I have no notes. I am up here and my knees are shaking."
Bugel made a point to acknowledge the current and former players in attendance at the press conference.
Former "Hog" George Starke was there. So was Raleigh McKenzie and Rick 'Doc' Walker. Among current Redskins, Chris Samuels, Derrick Dockery, Randy Thomas and Mike Williams were in attendance.
"I've coached some players who were just no names that just got better and better, and better and better," Bugel said. "The tougher you treated them, the more they loved you. During tough times, when the phone rings, it's the ex-players that call you. They always say, 'Remember when you kicked me in the rear end?' Nowadays you can't even grab a facemask.
"I see Georgie Starke right here. He may have been one of the few guys that could have blocked Ed 'Too Tall' Jones. He disliked the Cowboys just like we did. Chris Samuels, Randy [Thomas]--my gosh, look at this group right here. I love these guys. I do. I will always love them. I will always love being a Redskin."
He later called Russ Grimm the "Super Hog" of the group. Grimm was a stalwart offensive guard for Bugel from 1981-93 and earned four Pro Bowl nods in that time. Now an assistant head coach with the Arizona Cardinals, Grimm is a finalist for the Pro Football Hall of Fame.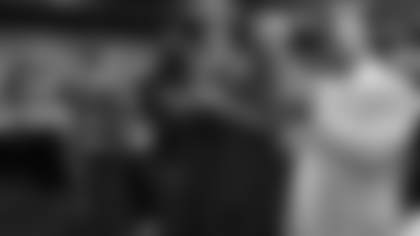 "He has ended up being a great football coach and I loved coaching him," Bugel said. "He was allergic to the weight room, he was allergic to conditioning, but I liked him because he had the ugliest body I have ever seen and he was a great football player."
That was a different era, of course.
In his second stint with the Redskins, from 2004-09, Bugel tried to impart what it means to be a Redskin--loyalty, passion and friendship--to a younger generation of players.
"We talked about it every day in the classroom," Bugel said. "They knew my feelings all time--what it was to be a Redskin. I'll tell you what, when you talk about the NFC East, this is blue collar territory...This team was built to play blue collar football--to line up and knock your back off the football."
He admitted it was tough to walk away from the franchise, especially following a tumultuous 4-12 season in 2009. He was disappointed not to help bring a Super Bowl championship to Washington in his second tenure with the Redskins.
"I talked to Joe Gibbs before [the press conference], and he told me, 'Look yourself in the mirror, you can walk away saying you gave it your dead-level best,'" Bugel said. "And that's what we did. We gave it our dead-level best."
Now Bugel can, as he said on Wednesday, "bow out gracefully."
He has a home in Phoenix that he has barely visited in the last six years. He is looking forward to admiring a room full of Redskins memorabilia--"pictures of my guys"--and maybe enjoy a cocktail or two.
And he has a home in San Diego, which as it turns out is the city where Bugel coached his last NFL game.
Now family is his purpose.
"You know that old cliché, 'I want to spend more time with my family,'" he said. "Well, I do. I want to spend some time with my family. My daughters are beautiful. My wife, she's precious."
And he added: "But I'm always going to be a Redskin. I'm waiting for that phone call, 'Hey Buges, why don't you come back and see a game?' Thank you, Mr. Snyder."