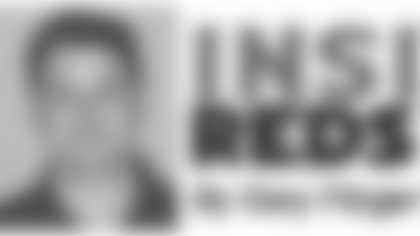 It's widely believed that the 2009 season could be a pivotal one for Jason Campbell.
For Campbell to become an elite-level quarterback, he needs the team's young receivers--Devin Thomas, Malcolm Kelly, Fred Davis and others--to emerge as well.
"A lot of our success is going to depend on how well our young guys help us during the season," Campbell said after the first week of OTAs wrapped up last Thursday.
Last year, Campbell posted solid numbers, completing 62.3 percent of his passes for 3,245 yards, 13 touchdowns and six interceptions.
Nearly 70 percent of his completions went to just three receivers: Chris Cooley (83 catches for 849 yards), Santana Moss (79 catches for 1,044 yards) and Antwaan Randle El (53 catches for 493 yards).
Other wide receivers and tight ends combined for just 38 catches for 296 yards.
"Santana is always going to draw attention," Campbell said. "Randle El is a guy who is a veteran and we're going to move him around a bit from inside and outside. Everyone knows that Cooley draws attention.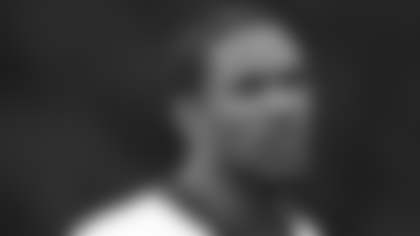 Devin Thomas (Ned Dishman Photo)


"I think the two guys who can really help us are Devin and Malcolm."
Thomas, Kelly and Davis arrived at Redskins Park as second-round draft picks last year, adding size, speed and youth to the Redskins' offense.
But Thomas and Davis were slow to establish themselves and Kelly was plagued by a knee injury most of the season.
Midway through the season, defenses focused coverage on Cooley, Moss and Randle El, and the Redskins ' offense struggled.
The unit finished 19th overall on offense and 23rd in passing last year. Campbell ended the season ranked 19th in passer rating.
This offseason, Campbell spent time one-on-one with Thomas working on timing and pass routes.
Kelly continues to rehab from arthroscopic knee surgery but he is on target to return for June OTAs.
"Right now, I know Devin is looking great running his routes and he has really matured," Campbell said. "Malcolm is doing the best he can to get back. The one thing with Malcolm is he has great hands. He can reach out and snatch the ball, so his abilities are there.
Said Thomas: "I stuck around [this offseason] and developed more chemistry with the quarterbacks, trying to be where I'm supposed to be with my routes. I think both Jason and I are coming together real well."
From the sidelines, Kelly took mental reps and noted the challenge ahead.
"The NFL is a lot more mental than it is physical," Kelly said. "Everybody can play at this level. It's a matter of knowing what you're doing and what you're opponent is doing.
"You have to read the cornerback, read the safety, read the linebacker. It's not just go 10 yards and turn around. You have to find that edge."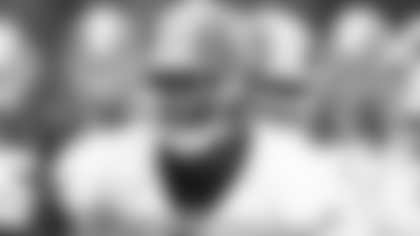 Fred Davis
(Ned Dishman Photo)


Davis said he has also put his rookie season behind him.
He expects to play a role in two tight end formations, joining Cooley in creating mismatches versus linebackers.
"As I continue to improve on my blocking, it'll make it more of a challenge for our opponents as well," Davis said. "I'm going to be focused--I want to contribute more."
Added Zorn: "Fred has kind of grown up and he knows that you have to do things right and you have to play fast to be on that football field. That's what's he's doing. He is just much more comfortable now."
Campbell hopes to establish trust with the three receivers this offseason and in training camp.
They must run their routes with precision so that Campbell knows where they are on the field, whether they are first, second or third options on a pass play.
"It is not about how fast you are or what kind of talent you have," Campbell said. You have to understand the different concepts of route running. You have to gain confidence. A lot of it just has to do with experience."