Jason Campbell returns to quarterback the Redskins this Thursday night in the regular season opener against the New York Giants.
How Campbell fares in 2008 will go a long way toward defining the Redskins' season. He has a new head coach, a new offensive coordinator and a new offense.
Beyond that, Jason Campbell and the Redskins face a brutal stretch, with three NFC East road games between now and Oct. 5.
Campbell, the 6-5, 233-pound quarterback in his fourth season out of Auburn, has to progress from within as well.
He hasn't thrown an NFL pass of significance since last Dec. 6, when he injured his knee in the second quarter of that 24-16 win over Chicago at FedExField.
That's the game, of course, in which Todd Collins stepped in and started the Redskins on the way to their four-game winning streak and Wild Card playoff berth.
So, beginning on Thursday night in the Meadowlands, Campbell needs to re-establish himself as the leader of a team that can do some serious damage in the NFC East.
"It's a big week, and you're excited to get the regular-season going," Campbell said. "We're playing the defending Super Bowl champs, on the road, in their house. We have to come together as a team, and we have to go up there with the right attitude and the right mindset."
Beyond doubt, Campbell has all of the skills to be an outstanding NFL quarterback, but so far he's just 8-12 in that role.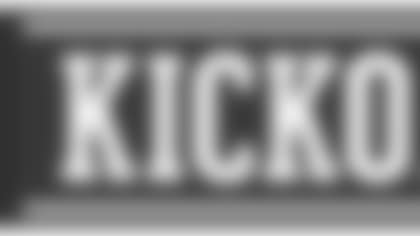 At times last year, Campbell was outstanding, such as on Week 5 versus Detroit at FedExField.
That day, he put it all together, going 23-for-29 for 248 yards and a pair of touchdowns. There were no Lions interceptions and Campbell finished with a quarterback rating of 125.3, an exceptional figure.
By the same token, there's no denying that in some games last year, such as at Dallas and at Tampa Bay, Campbell forced throws with the game on the line.
On both occasions, he was picked off--by Terence Newman and Brian Kelly--with his team on the march and heading for potential leads late in games.
Now in his fourth NFL season, Campbell will be judged in 2008 largely in terms of how he performs in those late-game sequence with the outcome in the balance.
The accent is on No. 17 this year, and he needs to gain confidence and playmaking skills so often required in the fourth quarter of games.
For so long the knock on Eli Manning, Campbell's counterpart on Thursday night, is that he could parade the Giants down the field but frequently stunted drives with ill-advised throws.
In Super Bowl XLII, Manning convinced everyone that he could make plays when they counted most. A clutch catch by Kevin Boss, a spectacular catch by David Tyree and a championship catch by Plaxico Burress helped prove as much.
The overriding theme of Jim Zorn's training camp had to do with pace. Zorn expects his quarterbacks to get rid of the ball in a hurry. That's something Campbell managed to do in some of his preseason appearances but not in all.
He must do that on Thursday night. It'll be a hostile environment as the Giants are feted for their improbable Super Bowl win.