Talking in measured tones, Jason Campbell admitted on Monday that his benching in favor of Todd Collins in Sunday's game against Kansas City was "difficult."
It was the first time since the start of the 2008 season that Campbell was not under center for the Redskins.
"Any competitor does not like to sit on the sidelines," he said. "At the same time, you have to move forward. You have to stay positive and not put your head down. You have to understand that there are going to be fingers pointed.
"Things happen for a reason. I can't get down on myself and think that I'm the problem."
On Monday afternoon, Jim Zorn said he was undecided who would be the starting quarterback for next week's game against the Philadelphia Eagles.
It will be either Campbell or Collins.
"I really want to make sure I do the right thing there," Zorn said. "That'll be a hard decision. Jason will not back down. He is a competitor and that's what I like about him.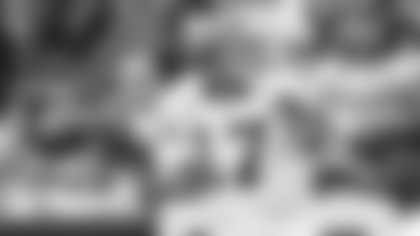 "So I could easily go back to Jason and say, 'Listen, you know that you have to perform in this game.' And I watched the film and there were definitely some things he could have done better.
"Todd loves it out there. He was competitive as well. He certainly would want to play. Either one of those guys would be positive however I decide on it."
Campbell started the Chiefs game and played the first half, completing 9-of-16 passes for 89 yards and one interception.
At halftime, the Redskins trailed the Chiefs 3-0 head coach Jim Zorn opted to go with Todd Collins at quarterback.
The hope was that Collins would provide a spark for the Redskins' struggling offense, which is averaging just 13.1 points per game.
"You have to be professional about it," Campbell said. "You have to support it."
Collins completed a 42-yard pass to Santana Moss and guided the offense to two field goals, but otherwise it was more of the same as the Chiefs defeated the Redskins 14-6.
The Redskins' offense was sluggish most of the game and failed to generate any rhythm. Playing against the NFL's 32nd-ranked defense, the offense posted just 265 yards of total offense, 147 passing yards and seven first downs.
Said Collins: "I was just disappointed for Jason. No one likes to see someone get pulled from the game. I told him I know what that feels like. I know what it feels like going in to relieve somebody for performance issues, so it's kind of hard on both ends.
"Then I got in there and couldn't help the team come away with a win. So all in all it was a difficult day for the both of us."
Campbell said he was not angry about his benching.
"There have been games [this season] where I didn't play well in the first half and I came back strong in the second half," he said. "[His performance in the Chiefs game] wasn't to that caliber. I had an interception right before halftime trying to throw a hail mary to give us a chance with no time left on the clock."
He added: "If you think I'm not getting the job done and I'm not making plays, then you have to do what's best for the team."
For the season, Campbell has completed 107-of-163 passes for 1,197 yards, six touchdowns and six interceptions. His QB rating is 84.3.