Adam Carriker doesn't think so.
Carriker, the 13th overall selection by the St. Louis Rams in the 2007 NFL Draft, believes he "played well" his first two years in the league.
And yet, he has been labeled as a "bust" by some fans and media.
He has a hard time understanding the label, given that he has just three NFL seasons to his credit, including a 2009 season spent on injured reserve with a shoulder injury.
"It depends on who you talked to," Carriker said. "Some people thought I played really well. When I was hurt, some people said I was a bust."
Carriker, 25, ignores it all.
He knows what he is capable of when he's fully healthy. He has started 25-of-31 games and posted 52 tackles, two sacks and a safety in his brief career.
On April 20, Carriker was traded to the Redskins in a deal that also included a swap of draft picks.
The trade did not come as a shock to Carriker, who had heard rumors he was on the trading block and figured something might happen.
In Washington, Carriker rejoins Jim Haslett, who was the Rams' defensive coordinator when he was drafted.
"He knows what to expect out of me, I know what to expect out of him," Carriker said. "So it definitely makes the transition easier."
Haslett and the Redskins are experimenting with a 3-4 base defense in Washington, and Carriker feels like he fits in well as a defensive end in that scheme. He has been asked to gain about 15 pounds to his 6-6, 296-pound frame.
"My body type is more of a 3-4 end, a longer-armed guy," he said. "I feel comfortable doing that. Coming out of college that's what a lot of scouts saw me as."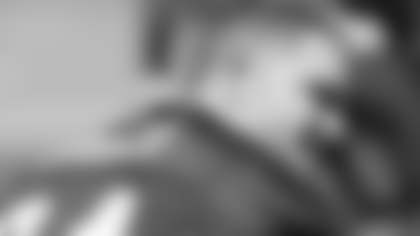 For Carriker, the key is staying healthy.
After his rookie season, he had surgery to repair a torn labrum. In 2008, he played through an ankle injury.
Last year, he suffered his shoulder injury in the Rams' preseason finale and underwent season-ending surgery.
Carriker believes injuries have held him back.
"If you're not healthy, you can't go 100 percent and there were some times I couldn't even go," he said. "There were times I was playing when I probably shouldn't have been playing, but I wanted to be out there.
"I felt like when I was healthy I played well...Now that I'm healthy I just want to do what I can do here."