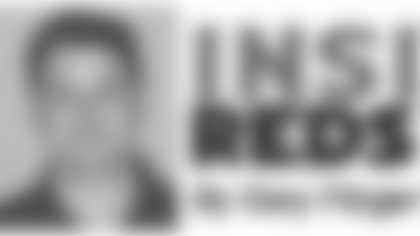 Two critical negotiations.
First, around 11:30 p.m. ET on Thursday night, negotiations between the Redskins and cornerback DeAngelo Hall "heated up," Vinny Cerrato said.
The two sides had talked for weeks. But with Hall scheduled to become an unrestricted free agent, it was getting down to crunch time.
Finally, a few minutes after midnight, the deal was done. Hall agreed to terms to stay with the Redskins.
Immediately, the Redskins turned their attention to Albert Haynesworth, free agency's top prize.
It was after midnight, so the Redskins could contact the 6-6, 320-pound defensive tackle, previously with the Tennessee Titans.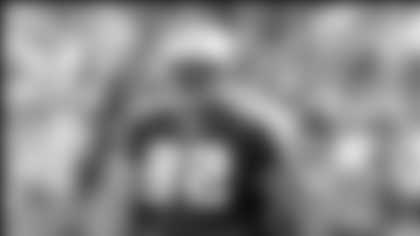 Team officials and Haynesworth's agent worked through the night in a negotiation that included some "ups and downs," Cerrato said.
Media reports suggested that a half-dozen other teams were in the mix for Haynesworth's services.
Meantime, the Redskins had to get creative with the negotiations in order to fit Haynesworth's salary under the cap.
As dawn approached, Haynesworth agreed to terms with the Redskins.
In an interview on ESPN 980 on Friday morning, Cerrato , executive vice president of football operations, talked at length about the Haynesworth deal and what it means for the Redskins' defense.
Haynesworth's presence should help the defense record more sacks and force more turnovers.
"With the addition of Albert, he just distracts inside," Cerrato said. "He had 8.5 sacks last year, but what he does is he helps everybody else get sacks and get turnovers."
Later, Cerrato added: "If you get a push in the pocket, up the middle, the quarterback can't step up. And then it gives the [defensive ends] better opportunities to get to the quarterback."
The Redskins' defense finished with 24 sacks last year, ranked 28th in the NFL, and 18 turnovers, ranked 30th in the league.
Cerrato praised last year's defense, which finished fourth in total yards allowed, but added that sacks and turnovers was something "we wanted to improve this offseason."
He pointed to Titans defensive end Kyle Vanden Bosch, who earned Pro Bowl berths in 2005 and 2007 playing beside Haynesworth. Vanden Bosch posted 12.5 sacks in 2005 and 12 sacks in 2007.
It's hoped that Haynesworth can do the same for Andre Carter and Jason Taylor, who combined for 7.5 sacks last season.
Cerrato said he spoke with London Fletcher, Cornelius Griffin, Hall and Fred Smoot on Friday morning to get their feedback on the Haynesworth addition and how best to integrate him onto the team.
Cerrato also downplayed Haynesworth's injury history. He has played at least 10 games every year, but just once has he played all 16 games.
"He has played every year probably about 55-60 percent [of the snaps]," Cerrato said. "We'll have a good rotation in there [at defensive tackle]. Tennessee played him some at end in the pass rush, and he'll do the same here."