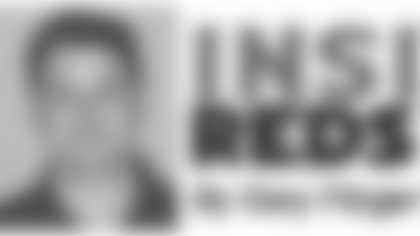 As 2009 dawns, the Redskins begin evaluation of the roster and look ahead to an offseason that arrived sooner than anyone hoped.
In a press conference at Redskins Park on Wednesday, executive vice president of football operations Vinny Cerrato put a wrap on the 2008 season, saying that "everything" would be scrutinized with an eye toward improvement in 2009.
"Every decision, every situation," he said. "The only people who don't have to do that are the people holding the [Lombardi] trophy. Otherwise, everyone else is going through the same [evaluation process].
"What happened? Why did this happen? If we had done something different, would that have given us a different result? How do we get better? To improve, you have to look at the things that you did, because 8-8 is not where you want to be."
Cerrato said that team officials, including scouts and athletic trainers, will convene in mid-January to present their evaluations of the current roster.
The Redskins face some key off-season decisions, including whether to re-sign a group of pending free agents that includes veteran left guard Pete Kendall and cornerback DeAngelo Hall.
Said Cerrato of the process: "We all sit in a room and talk about every player and what he needs to do to get better. Is there anything medical-wise [concerning a player]? So everybody will have a chance to evaluate and we'll decide what we need to do with each player."
As in years past, the Redskins are expected to explore every avenue to acquire talent this offseason.
That includes trades, free agency and the NFL Draft.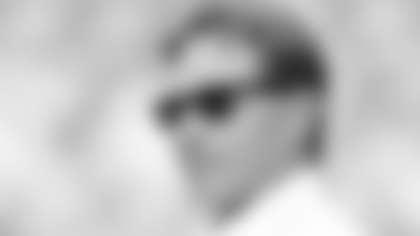 With the exception of last offseason, the Redskins have been among the most active teams in free agency this decade.
"Our pro scouts have been evaluating each NFL team throughout the year and the [pending] free agents," he said. "We give the free agent list to the coaches and we give them their books on free agents [in mid-January]. They'll have a couple of weeks to grade and evaluate their free agents. Then we sit down as a group and watch them all.
"Last year we were not active, but we will always look at free agency, trades and the draft to acquire [players]. Any way that you can acquire players, we will look at and see what is in our best interest. Last year, we weren't active because there wasn't much [available]."
The Redskins have the 13th overall pick in first round of the NFL Draft.
The team has four picks overall in the draft, as a result of trades for Kendall and Jason Taylor the last two years.
Even though it's early in the draft process, Cerrato indicated he would be open to considering a trade using the No. 13 pick.
That could help the team recoup some of the draft picks the team traded away.
"Do you trade back? Do you take the player at 13? Last year we traded back [several times] and we accumulated five other picks," he said. "So you can gather more picks. There are a lot of options that go into it."
The Redskins' top three draft picks last year--wide receivers Devin Thomas and Malcolm Kelly and tight end Fred Davis--did not have a big impact on the team in their rookie season.
Thomas had 15 catches for 120 yards, while Davis and Kelly had three catches apiece.
Cerrato preached patience with the three rookie pass-catchers.
"Sometimes it takes receivers a while," Cerrato said. "They're playing against better corners. They have a lot to learn about reading coverage. It's not just, 'Go down 10 yards and turn around,' you know?
"You have to read the coverage, you have to read the safety, you have to read the corner, you have to read the linebacker. There are a lot of things that go into it.
"If you go back and you look historically, it takes receivers a while. And I think you'll see great strides from this year to next. I think all those guys have to make big contributions next year."