The Loudoun School-Business Partnership Executive Council honored the Washington Redskins Charitable Foundation (WRCF) as a premier partner at its annual breakfast on Friday, March 20.
The award, given to only the most successful business partnerships, is the culmination of an eight-year relationship between the WRCF and Loudoun County Public Schools, two organizations that place an emphasis on the importance of community involvement in schools.
"This is our Super Bowl trophy," said B.J. Corriveau, the Redskins Vice President of Community and Charitable Programs.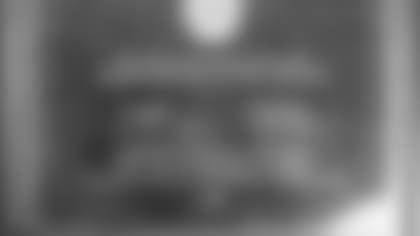 Loudoun County School Board Chairman Robert F. Dupree opened the program by attributing the success of Loudoun's schools as a "very vibrant, community-based school system where everybody contributes" to partnerships with top organizations like the WRCF.
In the last two years, the WRCF has donated more than $100,000 in resources and funding to 12 elementary, middle, and high schools in Loudoun County.
These donations, direct and in kind, have been made through the WRCF's signature community and youth-focused programs.
The programs vary and are designed to energize and inspire youth ranging from elementary students to male and female high school student-athletes.
"We put a very high value on our partnership with Loudoun County Public Schools," said Jordana Taylor, the Charitable Foundation's Programs Manager.
Loudoun County Public Schools Public Information Officer Wayde Byard is a long-time supporter of the WRCF and his enthusiasm and resourcefulness has helped maximize the partnership between the two organizations.
He is impressed with the variety of experiences offered to the schools and students through the programs the WRCF offers.
The activities include school supply and book distribution, holiday season shopping and donations for those in need, a chance for students to attend programs at Redskins Park and FedExField, and most importantly, the opportunity for students to personally interact with Redskins coaches and players.