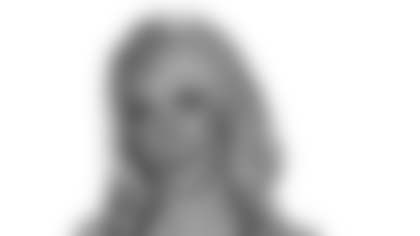 I am so thankful and excited to be coming back for my third year as a Washington Redskin Cheerleader Ambassador! And I am even more excited and honored that I was asked to be one of the three Captains for the 2009-2010 season! I'm so excited for the start of the new season! We have some amazing new Rookies, as well as some of our wonderful returning Veterans! We love meeting all the fans so make sure to look for us as the games!
I am 22 years old, from Bowie Maryland, and have grown up a huge Redskin fan! I have the best family and friends (JACKS)! At the end of the summer I will be graduating from the University of Maryland with a degree in Family Science. Upon graduation I hope to attend graduate school and obtain a masters in Psychology Counseling. Before attending Maryland I attended Saint Vincent Pallotti High School. At Pallotti I was on the Varsity Pom team (Go Panthers)! Now at Maryland, I a member of Phunktions Hip Hop Dance Company, where we perform for different events at the University as well as compete through out the metropolitan area.
I love football season, not just because I love going to the Redskin games, but I also enjoy watching the Terps play! Most importantly though, I love to watch my nephews play for the Bowie Bulldogs! I hope that one day I can watch them play for the best team in the NFL--the Washington Redskins!! Besides being a huge football fan I also love baseball too, go O's!
I am so excited and eager for the new season! The amount of energy that you feel when you walk into FedEx field is unexplainable. The stadium is always filled with so much liveliness and excitement. The Washington Redskins truly do have the most amazing fans! I know with all your support, our great team, and coaching staff that this season is going to be a great one!
Can't wait to see you all at the games, GO SKINS!!