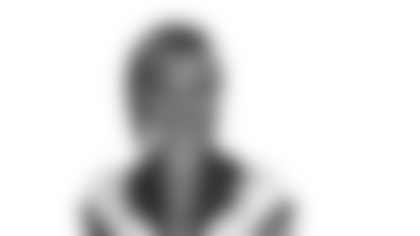 Hello to all my Burgundy and Gold Fans out there!
My name is Colleen and I'm 26 years old. I am originally from St. Mary's County, MD, but now reside in Arlington, VA. I couldn't be more excited to begin my 5th year as a Washington Redskins Cheerleader Ambassador. This season, I have been given the incredible honor of being named Captain of our Ambassador squad. It is a privilege to represent our Skins with these beautiful and intelligent group of ladies. Over the past four years I have developed life long friendships that will carry on long after my days with the team. This season is a bit different for me, as my sister, Tiffani, an 8 year veteran of the cheerleaders, has retired her pom poms. I had a unique opportunity to spend every game day with my older sister and role model for 4 wonderful years. I work hard to represent the Redskins organization to the level she did and hold myself to those high standards every time I put on my burgundy and gold!
I was born and raised a die hard Redskins fan and love spending game days with the rest of my Redskins family and the #1 fans in the NFL!! When I am not at Fed Ex Field, I am a recruiter for an IT staffing firm in the DC area. Most of my free time is spent with my family and friends. I am one of four children and we are all extremely close. My parents have taught me to work hard and to be the best I can possibly be. They have made me the individual I am today. Over the past year our family has grown and now includes a brother-in-law as well as my beautiful nephew, Judson!
I look forward to another great season with the Washington Redskins and the best fans in the NFL!