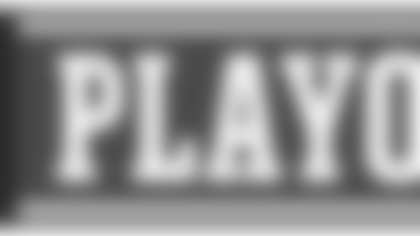 The Todd Collins story continues.
The veteran quarterback was impressive again in Sunday's game against Dallas, leading the Redskins to a 27-6 victory--and a berth in the playoffs as a Wild Card.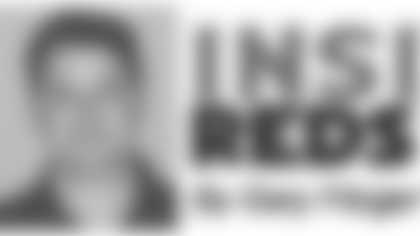 Collins was 22-of-31 for 244 yards and one touchdown in the victory. His 42-yard touchdown pass to Santana Moss in the fourth quarter sealed the win for the Redskins.
After going 10 years without a start in the NFL, Collins is now set to start his first playoff game, next Saturday against the Seattle Seahawks at Qwest Stadium. Jason Campbell remains sidelined after suffering a knee injury in Week 14 against Chicago.
Since taking over for Campbell, Collins has exceeded expectations.
In four games, Collins completed 67-of-105 passes for 888 yards, five touchdowns and no interceptions. His QB rating: 106.4.
"I feel pretty good about my performance," Collins said. "I've had some good games in the preseason--and I know everyone rolls their eyes and says, 'That's preseason, that doesn't count.' But I have done some good things when I have had the opportunity and I took confidence out of that. I did some good things in the framework of this offense.
"I'm also very pleased the way the team has played. Obviously, it's not just me. The defense is playing great and we are playing with leads. We are getting the ball and not turning it over. And you are seeing some of the playmakers step up and really make some big plays."
On Sunday against Dallas, Collins had to overcome two first-half fumbles, both by defensive ends who got pressure on him. One fumble was recovered by the Redskins, the other by the Cowboys.
"The defensive end just made a great play," he said. "I'm just going to go out there, go through my progressions and get the ball off on time. Sometimes they win. They get paid, too."
Collins never was rattled, though. That's not in his nature.
He spread passes around to five different receivers. Moss was his top target, grabbing eight catches for 115 yards and the touchdown. Chris Cooley was next with five catches for 42 yards.
Collins's success can be found in his work ethic. He rarely saw action on game days, but he practiced and prepared like a starter every day.
"There are difficult times, there's no question," he said. "At times when you're not playing, the game isn't fund. It's just all work. The reward is the game. For so many years, I put in all the work like I was going to play and I just didn't get the reward.
"You've just got to believe. I believed that if I continued to work hard and hand around long enough, I was going to get my chance. When my chance came, I wanted to be ready."
Said Joe Gibbs of Collins: "What has shown up on the field is the same thing that has shown up in his preparation during all of those weeks when he never got to play. He was extremely well prepared and mentally into everything, even at practice.
"I have been impressed with his decision making. Players take off on confidence and how a guy performs. I think they are real confident in him and I know as a coaching staff we are. It is hard to imagine someone playing that well having so few opportunities in the last 10 years."
Collins's work ethic was noticed by assistant head coach-defense Gregg Williams, who praised Collins for stepping in for injured starter Jason Campbell and engineering a three-game winning streak.
"[I am] very appreciative and very respectful of him as a pro," Williams said. "I can use him as an example to our side of the ball: look what he does to prepare. It is not by accident that he was able to step out there and do it. He didn't just flip the light switch on that day.
"At any given time, you may be called upon to do your job as a professional football player. But are you prepared to do your job? I think that was the biggest example that I am able to use with our young guys on [the defensive] side of the ball.
"This man prepares every day because he knows he is one heart beat away from playing."