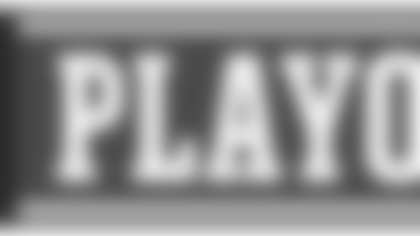 The accolades keep coming for Todd Collins.
The Redskins' quarterback has been named NFC Offensive Player of the Month in December for his performance over the past four games.
Collins entered the team's Week 14 game against Chicago in the second quarter for an injured Jason Campbell. Since then, he has led the team to four straight victories and a spot in the playoffs.
In four games, Collins has completed 67-of-105 pass attempts (a 63.8 completion percentage) with five touchdowns and no interceptions for a QB rating of 106.4.
Although he does not have enough pass attempts to qualify in the league rankings, his quarterback rating would rank second in the NFL behind only New England's Tom Brady (117.2) and his 8.46 yards per attempt would lead the league.
Collins said on Wednesday that he is enjoying the opportunity. He had waited 10 years between starts, and now he is leading a team into the postseason.
"This is great," he said. "I'm just taking it one day at a time, one game at a time. I'm not trying to get too caught up. I know the last four weeks, if we don't win, we go home. And now it is the playoffs and that is definitely the case."
Asked how he has reacted to the awards and media attention, Collins replied: "It is really not why I play. I played for a long time without that. There are other things about the game that drive me rather than just attention.
"Everybody likes to be recognized, but I think what is important with this [playoff berth] is that it has been the whole team that has been recognized as opposed to an individual."
Collins also earned NFC Offensive Player of the Week honors for his performance coming off the bench against Chicago in Week 14. He completed 15-of-20 passes for 224 yards and two touchdowns for a QB rating of 144.6.