Editor's note: rookie quarterback Colt Brennan provided a training camp blog for Redskins.com.
We wrapped up preseason on Thursday night against Jacksonville, and I played three quarters of the game. I came in for Jason Campbell early in the second quarter. It felt good to be in there and to get a lot of looks and see a lot of different things.
I think the consensus was that we had a lot of chances to put points up on the board and we had a lot of good drives going, but we just kept shooting ourselves in the foot. That was really frustrating, so we need to learn from it.
As far as my performance, I didn't do anything bad or anything horrible. There were no major turnovers or mental errors on my part. But then again, I also didn't do anything great.
We never really found a way to capitalize when we could have and I never pushed the tempo and got the offense going. It was one of those games that I can learn a lot from.
I've actually felt a little bit less accurate throwing the ball the last two weeks. I've always been an extremely accurate quarterback my whole career, so it's surprising even to me. I threw so much at Hawaii that it felt like I had a lot more control over it.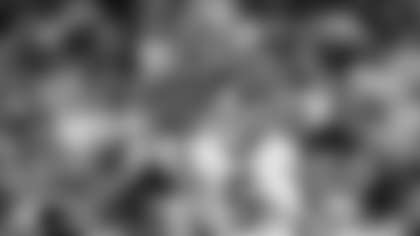 Now that I'm in this situation with the Redskins, I get a lot less reps and only a few throws in practice, and the last few weeks I feel like I've missed a lot of easy throws.
Everyone talks about the speed of the game, but you have to upgrade your speed as well. It's an overall sense that you have to play quicker because it's a lot quicker game. I think the more experience I've gotten, the better I feel.
So for me, everything I've worked for this preseason culminates on Thursday night with the last preseason game against Jacksonville. The last month has been great. I've been able to have some success and I've been able to get some positives out of my play.
I know I'm going to get a lot of playing time on Thursday. I'm going to be in the game quite a bit, so I know I need to be prepared. I want to end this preseason on a good note.
I had some great memories at camp, but probably my best memory was the Sunday game at the Pro Football Hall of Fame in Canton. It was pretty awesome just going to the Hall of Fame and then playing in the game. Then, we had our first day off in two weeks after the game. All in all, that was a great weekend.
Truthfully, my best memory of camp was just getting out of camp. It's a great feeling having that first camp under your belt.
I feel like I've done what I needed to do this preseason. I haven't really gotten to where I want to get as a quarterback. I still have a lot of work to do with my technique and just learning the game. I haven't hit the goals I've set for myself.
I just went out there and did some good things that people were excited about. I think I showed I'm someone who could definitely have success in this league. That was the one thing I really wanted to show, and I think I showed enough flashes that it could be possible.
One of the best things that happened the past week is that I've really started to become healthy again. It's really encouraging. I'm really starting to run well again.
Going through hip surgery was real frustrating and scary. I didn't know how scary it was until I went through it.
Early in camp, I wasn't able to use all of the muscles that were affected in the injury and the surgery. Then I had to just jump right into camp with no rest--it was real tough.
And now, to be having success after that rehabilitation, it's a great feeling.
It's a little weird that, if everything goes well and Jason has a great year, I won't see playing time again until next August. I haven't had a chance to experience not playing.
I'll stay prepared. I was telling Chris Cooley, 'I'm going to be like a sponge this season, soaking everything up.' That's what I'm really excited about--to experience my first season in the NFL.
I'm looking forward to settling into the Washington, D.C., area. I haven't had time to really get out in this area, but I've had a chance to really get to know Ashburn, Virginia. I've been here so many days and nights. I like it--it's a great area.
I've lived in Boston and Colorado, so I'm kind of excited to get back to experiencing the four seasons. Being from California and then going to Hawaii, it's something I haven't experienced in a long time. I'm really excited to feel snow again, and just experience the fall. I can't wait for the fall and see what it's like here.
Training camp was so much hard work and it was such a long process, but it all comes to a culmination on Thursday night. I'm excited about it.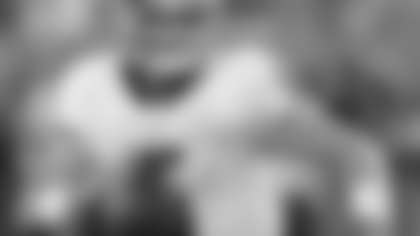 -- MONDAY, AUGUST 18

I had a great experience against the New York Jets at the Meadowlands last Saturday. It was my first experience there, and we got the victory. It was Brett Favre night. It was a lot of fun.

In terms of my performance against the Jets, I felt I played a lot better this week. Going into this game, I knew I was going to get a chance to do the 2-minute offense and get in at the end of the game. I knew I could have a chance to make a difference.

I practiced the 2-minute offense all week and that opportunity presented itself. We went out there with confidence and we got the touchdown.

Coach Zorn and I have a great rapport. On the first play of the last drive, I hit that long pass to Billy McMullen on the sideline. That's usually not the primary route on that play, it's just that's the way the defense played us, they let McMullen go free.

It's funny, I remember running to the sideline saying, 'I'm really sorry, but he was wide open.' Coach was laughing, saying, 'No, good job, good job.'

And then [the Jets] blitzed me and I was able to throw the hot read to Jason Goode for the touchdown.

I think Coach Zorn was just excited that I was out there playing and having fun in a real intense situation. I think he was excited to see me out there having some success.

Coach has told me not to let my head get too big, of course. I appreciate him for that.

When I was growing up, I always believed that when a quarterback was doing bad, that's when a coach should really go easy on him. But when a quarterback is doing well, that's when he should be tough on you.

Coach has been that way with me, and I appreciate it.

I hear a lot of comments about my name and that I have the perfect name for a quarterback.

My parents told me that when I was born, it was between Maverick and Colt. I'm glad they went with Colt. My real name is Colten James Brennan.

I guess there was a TV show in the 1980s called "The Fall Guy" and the leading character was named Colt Seavers. My parents just liked the name and they wanted something different.

When football became the sport I loved, Colt Brennan just seemed like a great name to have. I just went with that ever since I was a kid.

I'm definitely excited about Saturday's game against Buffalo. I've been nursing a tight hamstring and I'm trying to make sure that's right for the game. I haven't even been to FedExField yet, so I can't wait to see all the fans there rocking it.

I've heard that Coach [Jim] Zorn may change the rotation of quarterbacks and I might come in after Jason Campbell. I don't for sure if that's true. I think Coach Zorn is just trying to get the rookies and young guys more work.

There's a huge difference between being in there against a second-team defense versus a third- or fourth-team defense. You get different looks and it's a tougher defense.

Coach Zorn could be trying to get us faster and more up-tempo, where we really have to read defenses and make check-downs. In the last preseason game against the Colts, [their defense] was pretty vanilla.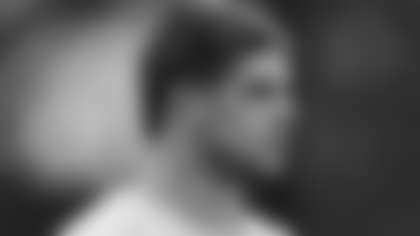 * *
The rookies turned in a good showing in the Colts game last week, but in this league, you're only as good as your last game. If the rookies go out against the Bills and stumble, then there are going to be questions asked. 'What do you do now to get better?'

We just have to make sure we progress each week, get a little bit better, and really have no setbacks. We have to keep that upward hill.

Coach Zorn has worked with me on the mechanics of my release. He emphasizes having a good, strong, high release. My release moves around a lot--it is not in a steady place. When it came down to it in the end, he told me, 'As long as you're accurate with the football and you can get the ball there, I want you to be comfortable.'

But I think he is always going to make sure that my release is high and doesn't get too low--just for consistency reasons.

Coach Zorn has also worked with me on the mechanics of my drop [in the pocket]. With my footwork, I had hip surgery last offseason and my legs get tired, so it has been an even bigger learning curve for me.

Usually you just think and your body reacts. My body has been slow to react right now because I am rehabbing from surgery. Just getting my footwork down, being more rhythmic, being on time- those are the main things I need to work on.

It was an awesome experience to play on Sunday night [against the Indianapolis Colts in the Hall of Fame Game].

The Hall of Fame Game is a good game for a rookie for a couple reasons.

One, you get there and you see the life of the NFL and the guys who have been in the NFL for years.

Second, it's kind of an intimate crowd. It's not that eye-popping crowd, where it is 50-60,000 fans. It's just a nice, intimate crowd where you can get in there and feel comfortable.

I feel like I played pretty well. The coolest thing of the night was when I walked out on to the field for my first drive, before I even started to play, and I could hear a little ovation from the stands. A lot of people were standing up and clapping. It just felt good. It was a warm welcome.

A lot of what I've heard these last few months has been mostly negative--people saying 'I can't [play well] in this league.' Just to see our crowd so excited on the field to see me playing--that was probably the best feeling of the night.

I know a lot of people called and sent me text messages after the game, congratulating me. But I just got this brand new phone, and it's horrible. I can't even text message on it. So I feel bad--I've had so many people call to say, 'Good job,' or they have sent me a text message. But until I get a new phone, I can't respond. I appreciate it, though.

Sunday's game definitely helped my progress. It definitely makes me excited about getting in there again. It's a good start, definitely.

We had practice for the first time this week [on Tuesday]. After practice, we were going to watch film, and Coach [Chris] Meidt turned to me and said, 'You were pretty horrible when it came to technique, but you made up for it with some pretty nice throws.'

That is something that I have been talking about and progressing through--just trying to get the footwork down and the mechanics down. At the same time, it all comes down to what you do when you get on the field and making sure I go out there and throw successfully.

Did it bruise my ego a little bit to hear Coach Meidt say that? No, not at all, because I know the things that I need to work on. When you get in a game, you just want to go do what is comfortable. I knew [the criticism] was coming. But I felt comfortable out there.

There is still a rhythm and a certain way coaches want it done and in this job you have to do it the way they want it done. So I still have to work. It is always good to have criticism.

Players had the day off on Monday. I slept in because we got in late [from Canton], then I came into Redskins Park to get some rehab done. Then I went to the movie theater--I went to see "Step Brothers." Very funny movie.

I saw a kid wearing a Brennan jersey in the movie theater, so that fired me up a little bit.

I've been told that I'm going to play Sunday night in the Hall of Fame Game, and I'm expecting to play. I know they're going to give Jason Campbell a little run and Todd Collins a little run.

I would assume that sometime in the second half they would let me go in.

I'm excited to go out there and play. I don't feel too nervous. Right now, my focus is on trying to get the play formations memorized--that's something we're responsible for during the game.

Coming up on my first preseason game, I thought I'd be a lot more nervous. But I don't really feel that. I think that's a good thing.

I'm buckling down these next couple days [before Sunday] to memorize everything. That's the key for me. If I have everything memorized, I'll feel comfortable out there. If I'm comfortable, I'll be confident and I'll have fun.

I've always done well at football wherever I've played, and I've played it at every level, from prep school to high school to junior college to Division I. Now I'm playing with the best of the best. I want to go out there and show what I can do.

On Saturday afternoon, all of the Redskins rookies are busing to Canton, Ohio for a private tour of the Pro Football Hall of Fame. I've never been to the Hall of Fame, so I'm pretty excited about the trip.

Growing up as a kid, football was my sport, and I'm sure the tour is going to be a great thing to do to right before your first preseason football. You learn the history of the NFL and realize what you're a part of now.

I love watching NFL films and I love watching games, but I'm not someone who idolizes players and knows how many yards they ran for or how many catches they have. I'm just a big fan of the game.

When I was young, the two quarterbacks that I admired the most were Brett Favre and Troy Aikman. Back in the day, I really liked Fran Tarkenton of the Minnesota Vikings.

I like quarterbacks who have mobility and [Tarkenton] used to run around in the pocket and make plays. He was fun to watch.

Troy Aikman wasn't mobile like Tarkenton. He was more of a pocket passer. But he was on America's Team and he was the best quarterback in the league when I was growing up.

I loved Brett Favre because he could run around like Tarkenton and and he was always having fun. I also liked John Elway, because he was that way, too.

I think I played pretty well in Saturday's intra-squad scrimmage. [Statistics provided by Redskins Public Relations had Brennan completing 4-of-7 passes for 22 yards.] We went over the corrections and I had only one play [part of the corrections]. And [the play] wasn't something I messed up.

In the scrimmage, the defense was matched up really well with the plays we called, so I didn't have a chance to throw a pass downfield and really have some fun. I had to keep checking off. But in the same sense, I guess that means I'm making good decisions.

As far as my decision-making and going to the right area with the ball, I think I did pretty well in the scrimmage.

I've had to go against our first-team defense a lot in practice. It can be a little daunting at times, but I try not to think about it when I'm out there. I have to assume that we have one of the best defenses in the NFL.

You look around our defense and you see some of our cornerbacks and our safeties and our linebackers, with London [Fletcher] and [Marcus] Washington--I just figure if I can get in there and at least have some type of success, that will make things a lot easier when the preseason rolls around.

I've become a popular interview subject here at training camp, and I think that's because I've had a lot of success and I have a unique story for a couple different reasons. Where I went to a school--the University of Hawaii--is a unique place and I think a lot of people were really interested in watching us.

That's why the Georgia game hurt me so much. I think so many people wanted to see us do well and wanted to see us win. [Hawaii lost to Georgia 41-10 in the 2008 Sugar Bowl, and Brennan struggled against the Bulldog's defense. It's one reason why Brennan's stock may have slipped in last April's NFL Draft.]

Through my career and my past, I've been put in a spotlight, both negative and positive. It has really made me more open to the media. I like being outgoing, because all media is good media and you can always control what you say.

I have heard that my jersey is selling really well. I always joke that 90 percent of the fans buying the jersey are coming from Hawaii. I have a lot of loyalty to Hawaii and I have a great following there. I'd love to start the same thing here in Washington.

It's cool to see the celebrity status of someone like Jason Taylor and what he brings to the team. It's really neat when you get out to the practice field and you have Jason Taylor at defensive end, Clinton Portis as your running back and Santana Moss as your wide receiver. You kind of pinch yourself a couple times.

When I'm around those guys, I'm actually pretty quiet. I understand where I am on the pedestal.

I've never actually met Jason Taylor formally, but he has walked by me a couple times and said, 'What's up, Colt?' It just shows you that he's a really good guy.

I look forward to being around here for a really long time and getting to know these guys really well.

At training camp, I am practicing with the team for really the first time because I had hip surgery last April. It just felt good to get out there. I've been kind of on reserve for so long, and I finally got cleared a couple days before camp.

For me to go out there and get thrown in the mix, and to be able to go compete with everyone else, it felt great. I did some good things and some bad things, but that's why you come out here and practice.

My hip feels good. I was anxious to see how it felt on Sunday for the first practice and it felt awesome. I wasn't worried about the injury--it was the fact that I had not used my legs in five months. It's just a matter of getting back to using my legs, and getting my strength back and getting my muscle memory back.

I'm playing for the No. 3 quarterback spot right now. That's the opportunity that's in front of me right now.

You never know when another opportunity could open up. I want to prepare myself to be a guy who can start. If there's an injury or if there's a situation where they call upon me, I want to be ready. I don't want there to be an excuse, 'Well, he's a rookie.' I want to prepare myself like I could be a starter, but right now I'm fighting for the No. 3 spot with Derek Devine.

I'm getting reps right now and Coach [Jim] Zorn has been great. He told me, 'I want you to come out here and learn, but I'm going to be all over you because I want to make you a better quarterback.' So every time I run a play or throw a pass, he's right there and when I do bad things he's right there. And I told him, 'Good, because I need it.'

It's great when a coach takes that time and effort. It means he really wants me to do well. If he just let me walk back to the huddle and didn't say anything to me at all, I think that's when I'd start to get worried. He has been real hands-on with me and I really appreciate it.

Coach Zorn has me focused more on technique right now. I've had to work on my footwork a lot. I'm playing under center again after playing in the shotgun the last couple of years at Hawaii. I've had to get used to it again and learn his way of doing it. He has his own way of doing it.

Coach Zorn understands that I don't have that muscle memory right now, but a lot of times coaches are on me about exploding out and not making any false steps. It's hard, because my legs aren't quite ready to fire that way yet.

That's why we're out here. Everyone is saying how training camp is so long. Well, I love camp right now, the more work I get, the more my strength and muscle memory improves. I'll be able to do things real quick and do things their way.