As a two-time Pro Bowl tight end, Chris Cooley has obviously emerged as one of the Redskins' best players on the field.
Off the field, Cooley is starting to make his mark in the Washington, D.C., community.
The five-year veteran launched the "Chris Cooley Education Fund" this week. As part of the program, he visited eight area high schools and talked to students about the importance of education in his life--and their lives.
At each school, Cooley made a $5,000 donation to the school's academic programs.
He also established a series of college scholarships that provide eight high-potential, low-income high school senior--one from each school that Cooley visited--with a $25,000 college scholarship.
Cooley hopes to fund the scholarships by selling his artwork, including paintings and pottery, at a charity art show later this spring.
Cooley announced his initiative in a press conference on Wednesday at Fairmont Heights High School in Capitol Heights, Md.
The seven other high schools included in the program are Montgomery Blair High School in Silver Spring, Md., Eastern Senior High School and Springarn Senior High School in Washington, D.C., Forestville Military Academy in Forestville, Md., Gar-Field High School in Woodbridge, Va., Clarke County High School in Berryville, Va., and Warren County High School in Front Royal, Va.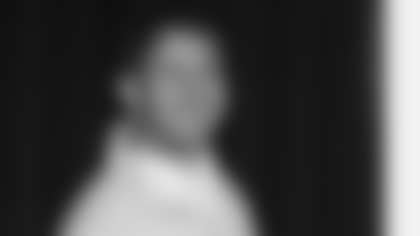 Chris Cooley
(Ned Dishman Photo)


The schools chosen to benefit from the Chris Cooley Education Fund were selected based on financial need, diversity, location, graduation rates and test scores.
The college scholarships are to be administered by the D.C. College Success Foundation.
The Chris Cooley Education Fund is another initiative developed and funded by Cooley. It is implemented with the aid of the Redskins Charitable Foundation.
Last July, Cooley invited nearly two dozen children battling diseases to a special training camp practice. He surprised them with a duffel bag full of gifts, games and Redskins memorabilia.
In November, he hosted approximately 20 women battling breast cancer with a special day at Redskins Park. He provided them with a day of pampering that included lunch, a tour, clothes and more.
The Washington Redskins Charitable Foundation, the nonprofit philanthropic arm of the team, combines the influence and popularity of the Washington Redskins with the resources and assets of Washington area corporations.
Founded by Redskins owner Daniel M. Snyder, the Charitable Foundation is guided by its Leadership Council that consists of CEOs who help shape and define the philanthropic efforts of the Redskins to achieve a measurable impact on youth development in the areas of education, community outreach, and health and wellness.